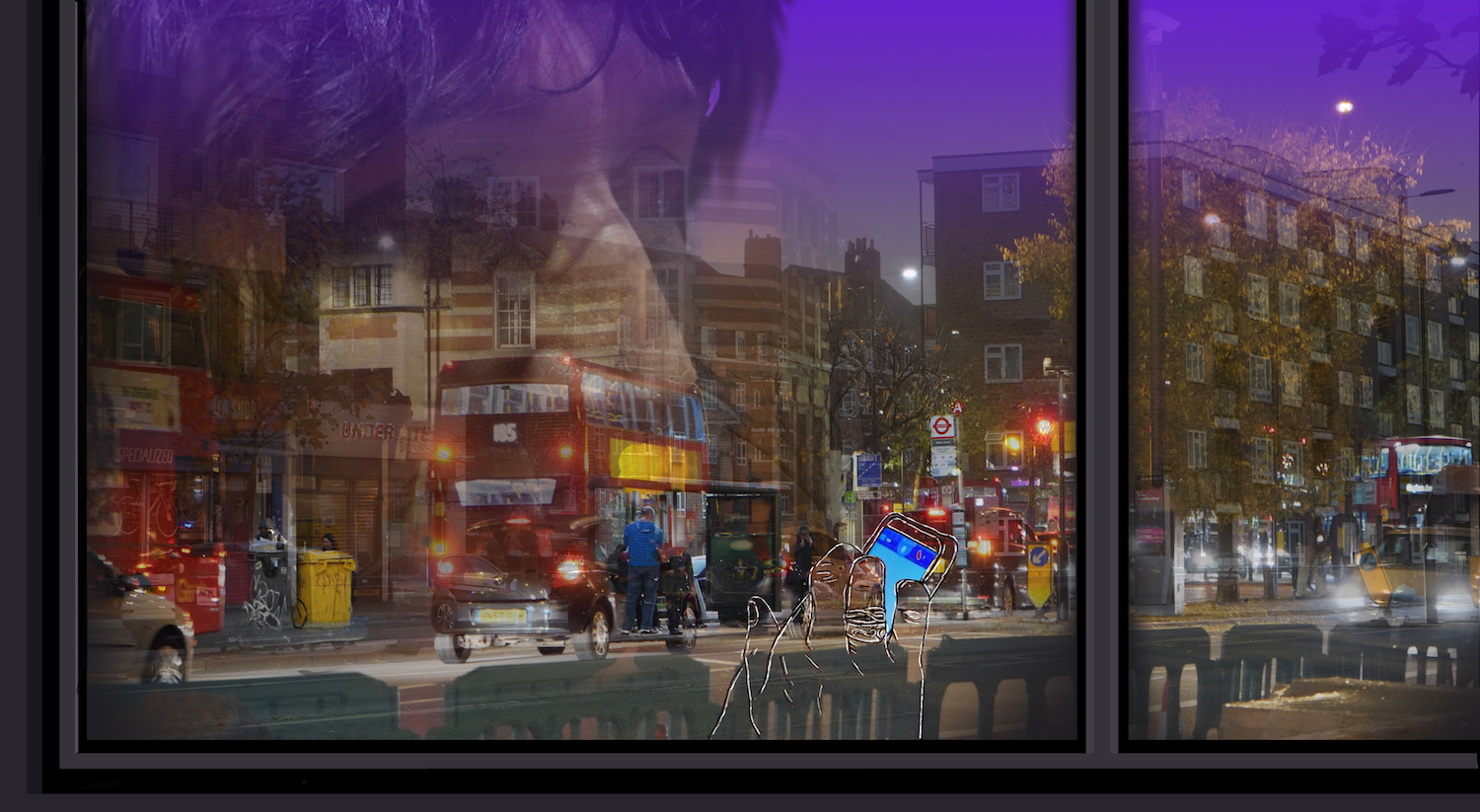 Surroundings was created by sonic/visual artist Ivan Riches, following the artist's participation in Making Routes Festival in 2017 at the SLG. Surroundings reflected on the impact on individuals, families and the wider community of a changing Southwark.
Surroundings combined digital image projection with a soundscape of voices, each describing the participants' relationships with their surroundings, from locations in Southwark, London and North Devon in the UK and Bavaria in Germany. Accompanying this pre-recorded material, musicians Dee Fry, Jo-Anne Cox and Zack De Santos performed with Riches, creating a live musical accompaniment.
Following this performance at the SLG, Surroundings was reworked for a performance at the Plough Arts Centre, Devon.
Surroundings 360° (3 locations) Online Artwork by Ivan Riches 2019
You can watch footage from the performance at Plough Arts Centre below:
BIOGRAPHY
Ivan Riches creates multimedia installations, using visual imagery with soundscapes, often incorporating live music performances. Recent works include Crystal Annual and Talking about Art, where improvised music was combined with interviews with older people and young children. These works were presented at live events at the South London Gallery and the V&A Museum of Childhood in 2017.