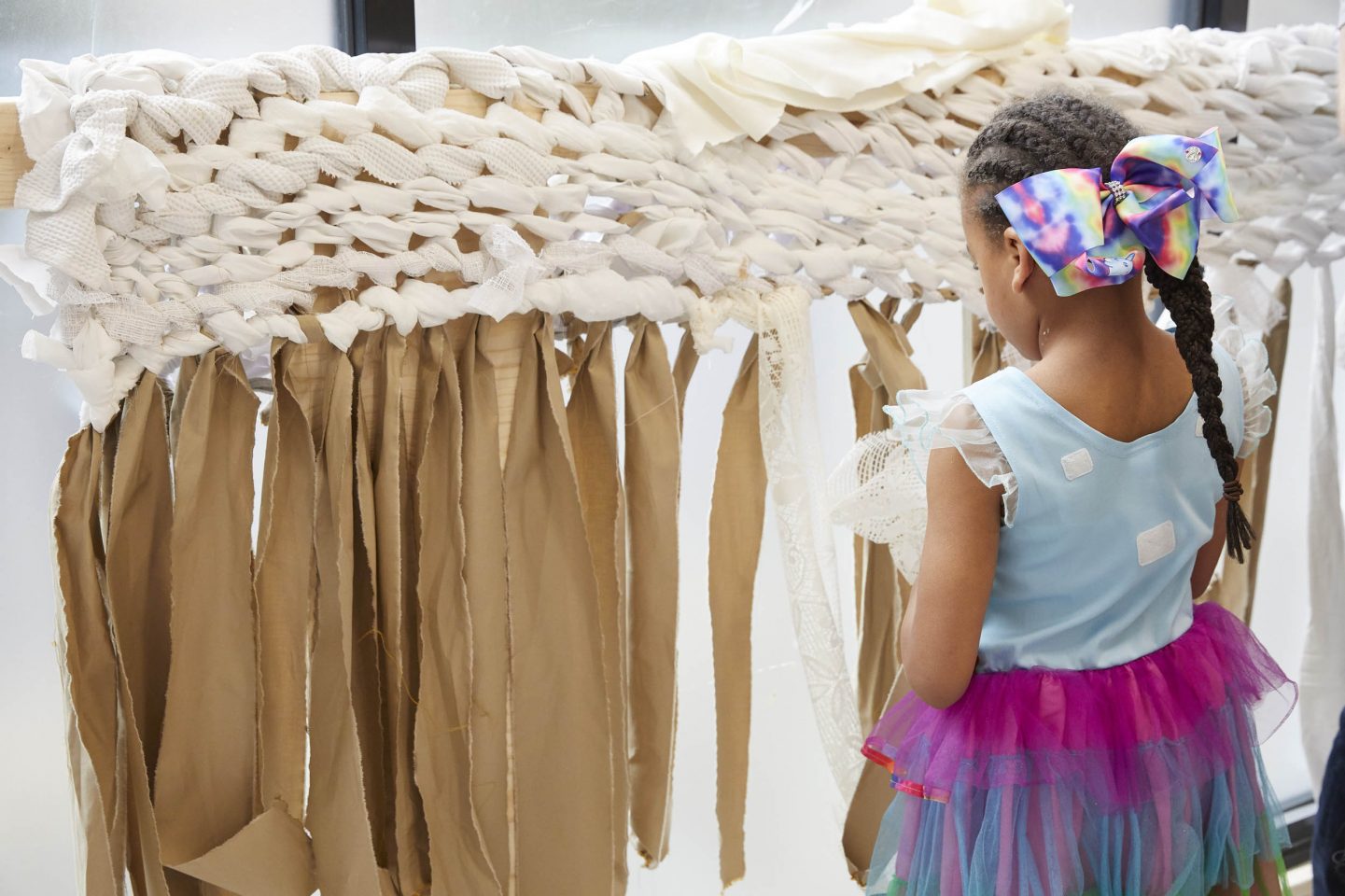 Artist Victoria-Idongesit Udondian marks the culmination of her six-month Open Plan commission Àdápé with a short performance made in collaboration with local children and dancer, choreographer and artist Zinzi Minott.
Using movement and dance, Victoria and Zinzi invite the children to respond to their favourite objects, exploring the children's connection to their background, cultural lineage and experiences.
ABOUT
Victoria-Idongesit Udondian creates work that questions notions of cultural identity and post-colonial positions in relation to her experiences growing up in Nigeria. Her work is driven by her interest in textiles and the potential for clothing to shape identity, informed by the histories and tacit meanings embedded in everyday materials. Udondian's works have been exhibited internationally in Lagos, Venice, New York and the UK.
Zinzi Minott's work focuses on the relationship between dance, bodies and politics. Identifying primarily as a dancer, she seeks to complicate the boundaries of dance and the place of black female bodies within the form. Her work explores how dance is perceived through the prisms of race, queer culture, gender and class. Zinzi is interested in the space between dance and other art forms, and though her practice is driven through dance, the outcomes range from performance and live art to sound, film, dances and object-based work.