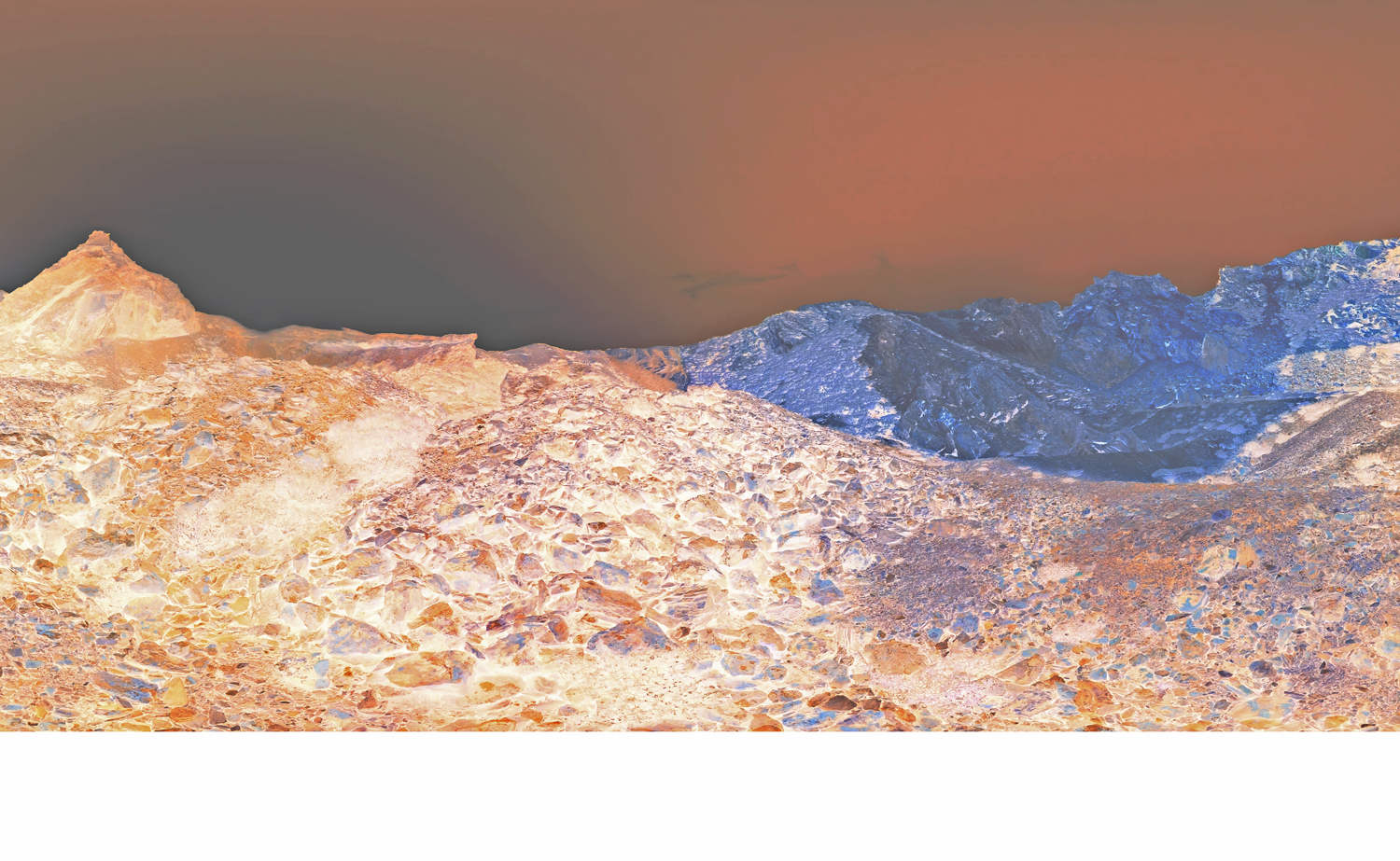 WED 27 11AM–9PM, THUR 28 11AM–6PM, FRI 29 11AM– 9PM, SAT 30, 11AM–6PM
Substance [a whole history of hollows and reliefs], 2017/2018 is a new film and installation by British artist Phil Coy. The work explores materials and processes that enable us to take an image of the earth's surface, and reveals the scars that this mineral extraction has left behind. Substance comprises a 2D dymaxion map projected onto photo-etched copper plates, and a virtual reality film installation, which takes visitors on a journey between hollowed-out, caustic landscapes and the super computers at Rutherford Appleton Laboratory.
Coy's companion full-dome film, Spectral Power (2018), screens at The Royal Observatory Planetarium on 28 June from 6.30–7.45pm. Read more about Spectral Power and book here.
BIOGRAPHY
Phil Coy's (b. 1971 Gloucester) practice collages concepts rooted in the radical art and literature of the 20th century, with the languages and architectures of contemporary global commerce. Forthcoming and recent exhibitions and screenings include: Annely Juda Fine Art (2018); Royal Observatory Greenwich (2018); York Art Gallery (2018-19); FACT (2017); Ferens Art Gallery and Hull Maritime Museum (2016); Wilkinson Gallery (2016); 58th and 59th BFI London Film Festivals (2014 and 2015). His recent light poem, Your right to continued existence (2016) is permanently installed on the Caledonian Road, London.