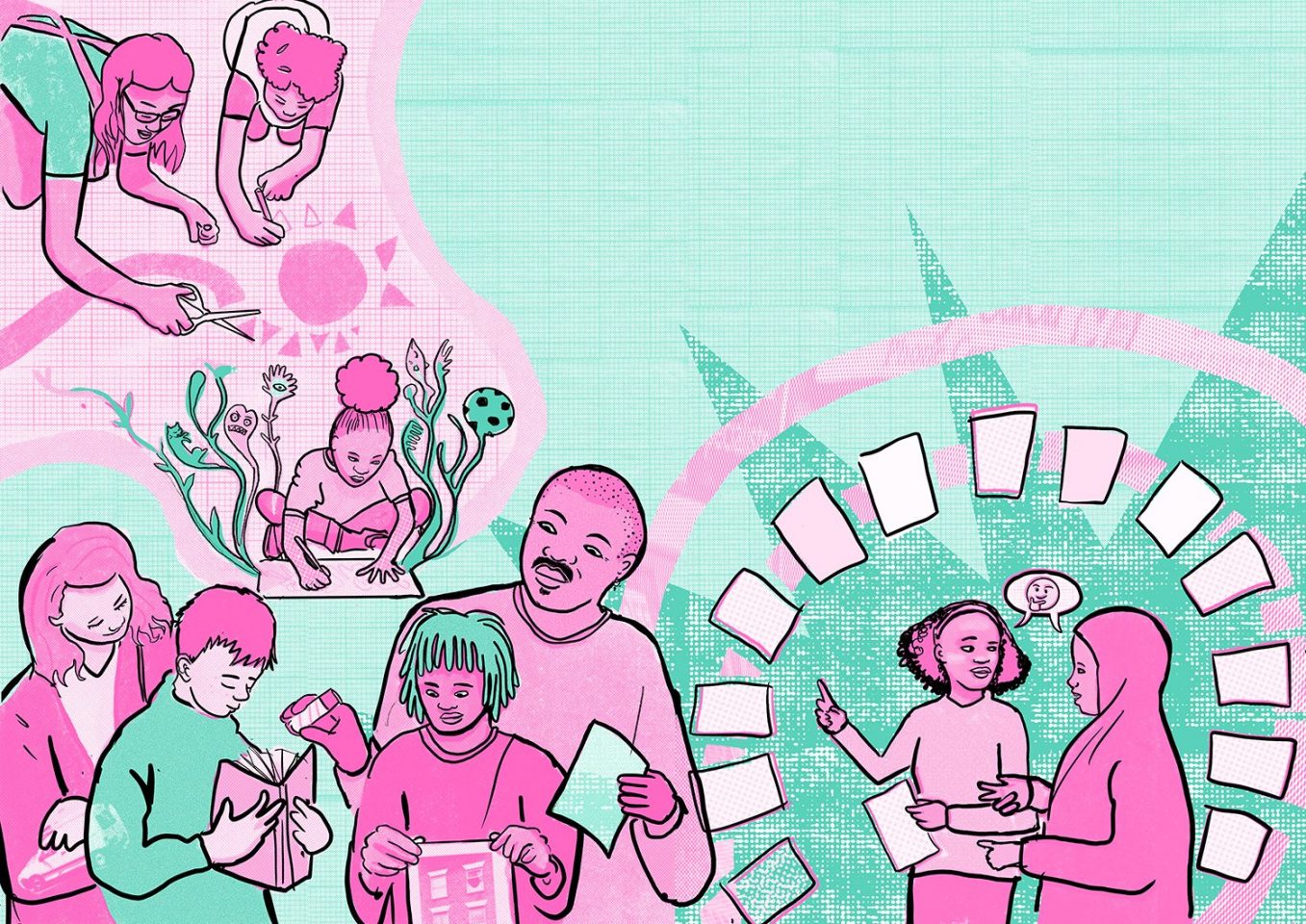 Free event
Attic, Fire Station
From Saturday 7 December, the Big Family Press hosts weekly creative drop-in sessions for children and their families in the Fire Station Attic.
Children aged 5–12 and their families are invited to learn how to riso print, make their own publications and share their stories using a range of collage resources specific to Peckham and Camberwell.
ABOUT
The Big Family Press is commissioned through the South London Gallery's critical heritage programme, Evidence of Us.