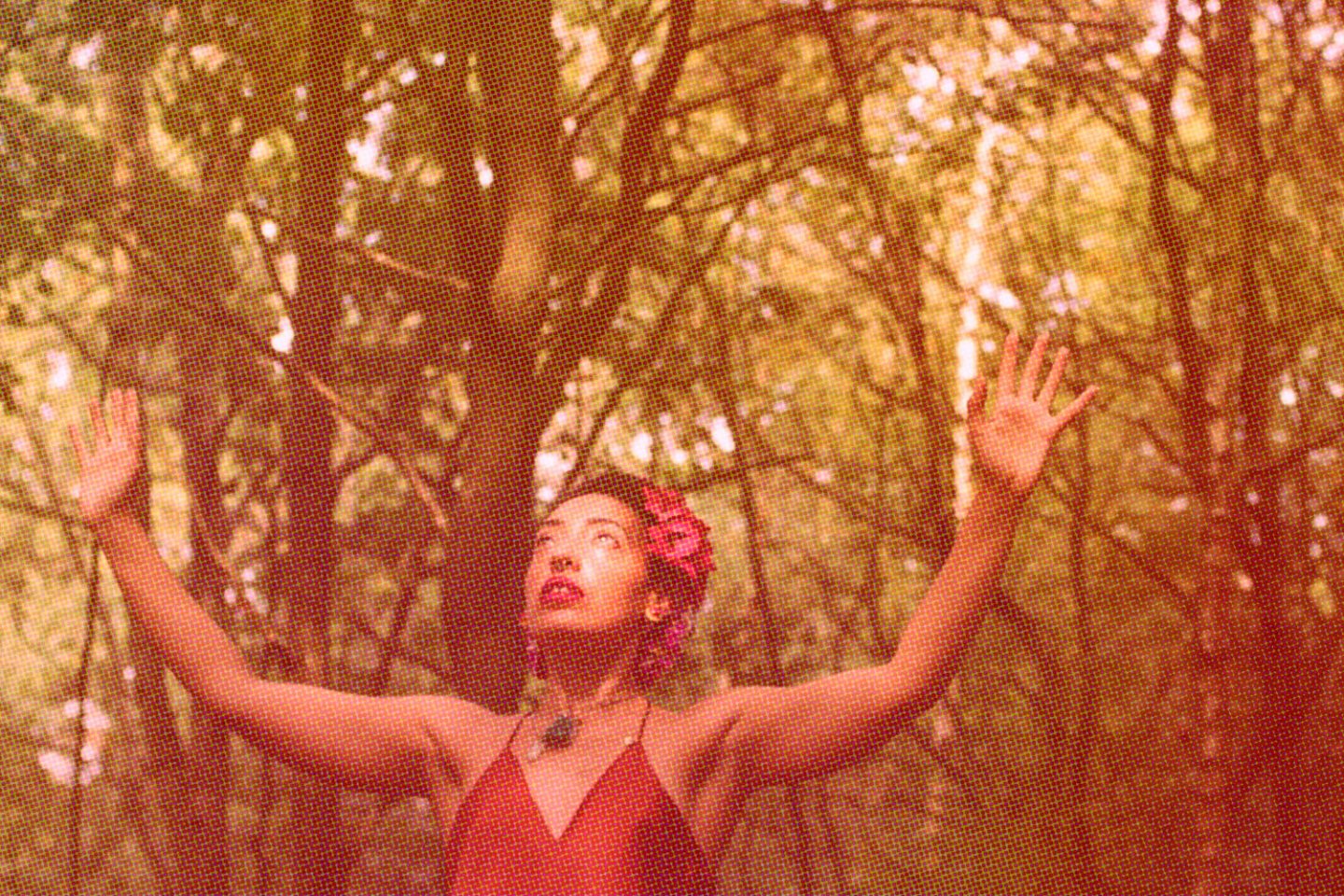 Discover stories about identity, place, home and collective healing through a range of styles spanning documentary, narrative fiction and artists' film. This special screening is curated by the SLG Film School and showcases the work of eight talented emerging filmmakers. 'There is no healing in silence' is framed by an original collaborative sound piece exploring the daily rhythms of life under lockdown.
Click here to watch the live stream
Running Order
Starts at 5.55pm
Collaborative sound piece: Part 1, 3 min 37 sec
Bless you (2018) by Chanthila Phaophanit, 40 sec
A short film about Will's sneeze.
Ink (2021) by Conor Powell, 3 min
An animation that draws a better life.
Britain Mine (2020) by Khatun, 16 min 11 sec
A conversational exploration of the filmmaker's relationship to others and concepts of identity.
Like No Place (2019) by onlytheantscansaveusnow,  11 min 59 sec
An exploration of the notion of home, place and feelings of melancholy.
Safe & Sound? (2020) by Calum Perrin, Aisling Gallagher and James Hodgson, 11 min 29 sec
Collected stories and sounds chronicling recollections and experiences of disabled people during lockdown.
Collaborative sound piece: Part 2, 3 min 21 sec
Warmer (2020) by Rosemary Maltezos
With the weight of her tragedy too much to bear, Woman denounces death. She drags Sister to the club to confront divine decree and carry out a ritual of resurrection.
Somebody Told Me To Make A Short Film (2020) by Charlotte Valentine, 12 min 1 sec
A young person takes a trip to New York at a crossroads in their life.
There is No Healing in Silence (2020) by Myah Jeffers, 6 min 35 sec
An ongoing experimental portrait series exploring healing that people who exist within Black communities can access.
Collaborative sound piece: Part 3, 4 min (Gong and other sounds by Louise Taylor)
ABOUT
This programme is part of the Convergence Community Film Festival, a free, day-long programme of film screenings, talks and industry insights, curated by local artists, filmmakers and young people.
The South London Gallery film school is a free, radical film course that takes place annually at the South London Gallery. Since 2015 the school has worked with close to 100 young people from backgrounds that are underrepresented in the film industry.
The school focuses on non-conventional forms of filmmaking and storytelling, and aims to develop young people's individual creative practices through workshops, screenings and talks by invited guests. The school is committed to influencing long-term change in the film and art world by supporting young voices and stories.
Chanthila is a moving image artist based in London whose work explores ideas around the trans-cultural position she inhabits and questions the borders through which we are defined. She often uses humour as a way to transcend cultural barriers and prescribed responses.
Conor is a young Neurodiverse filmmaker/writer from South London. He explores disability identity through genre-based filmmaking and his art.
Khatun is a Leicester-born visual artist now based in London. Working primarily with photography, moving image and mixed media, Khatun works closely with notions of identity, belonging and family. Inspired by her dual South Asian-British identity, she constantly explores the fine line between culture and the heavy influence of national identity.
onlytheantscansaveusnow is an artist who makes DIY performance, film, installations, zines, poetry and propaganda. At the moment, they mostly spend their time getting really emotional, dreaming about the end of capitalism, and listening to Charli XCX. Yes, all at once.
Calum Perrin is an interdisciplinary artist who explores themes of disability, sensoriality and domesticity. They have created work for organisations including BBC Radio 4, FilmPro, HARP/YLab, Bodleian Libraries, the Prague Quadrennial and HearSay International Audio Arts Festival.
Charlotte Valentine is a London-based multidisciplinary artist. They are also a photographer, graphic designer, and writer of the music zine Hungry and Undervalued. As musician No Home, their first full-length album, F**king Hell, was self-released in June 2020.
Myah Jeffers is a Barbadian-British documentary and portrait photographer, dramaturg and director, living and working in London. She is currently the Literary Associate at The Royal Court Theatre and the winner of the 2019 Portrait of Britain Award.