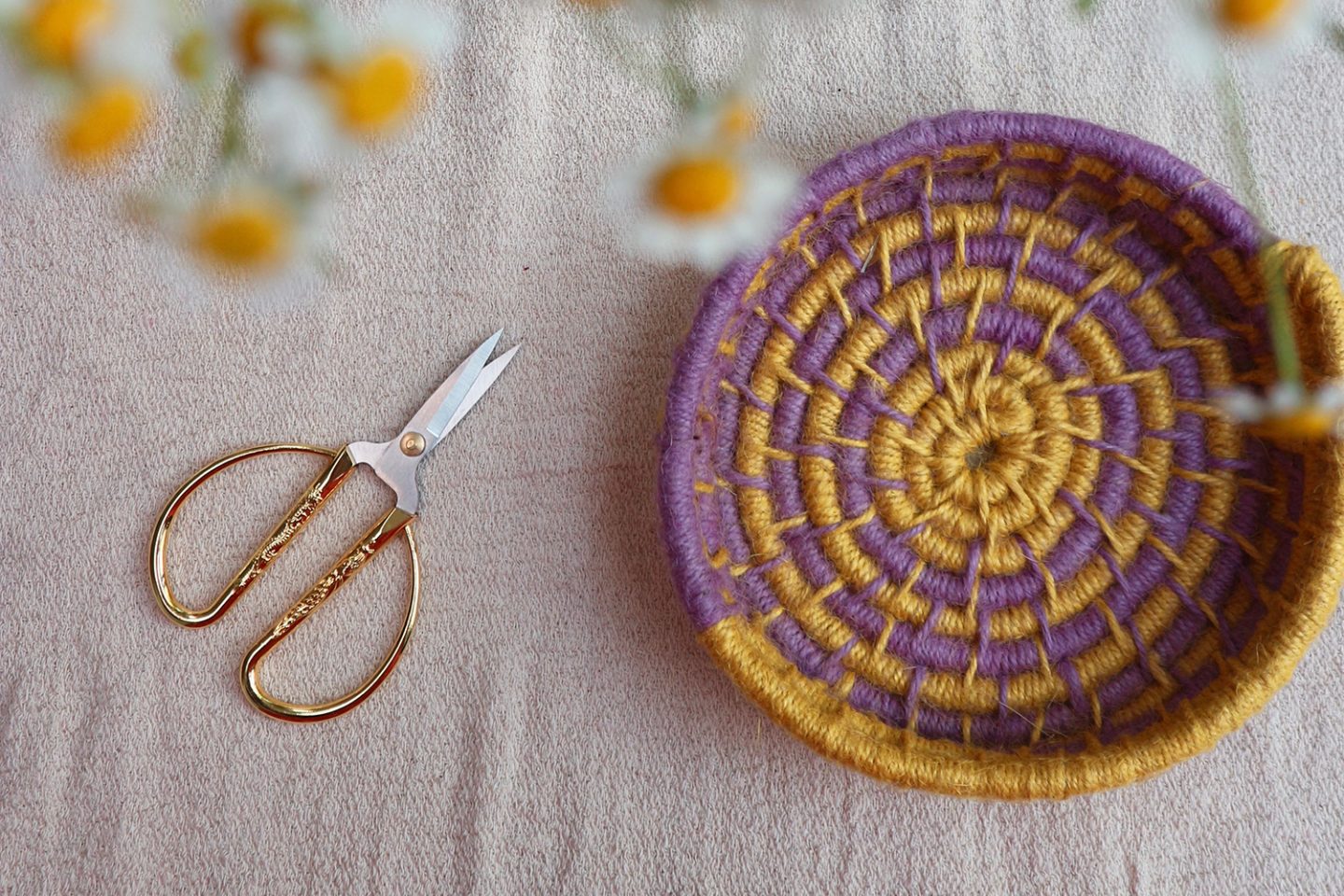 Join us for this online basketry workshop coinciding with London Craft Week. Weave your own colourful basket at home in this workshop, which is suitable for beginners.
A basketry kit including jute rope, colourful twine, a needle and peg is included in the ticket price, but please book by Wednesday 30 September to receive your kit in time. Please indicate in the delivery information when you purchase a ticket whether you would like the blue/pink or the purple/yellow colour combination for your basket.
ABOUT
After purchasing a ticket, participants will receive an email asking them to confirm the correct address to post the kit, along with a link to join this online session close to the date of the event.
Tabara N'Diaye is the co-founder of La Basketry, a homeware brand offering baskets and home accessories designed in collaboration with a group of female artisans in her native Senegal.
ACCESS
Participants can choose whether or not to be visible during the session.
There are no scheduled breaks. The event is 2 hours long.
The event is not captioned.
The activity will involve listening to the workshop leader and learning to weave.
For more information on access at the SLG please read here.