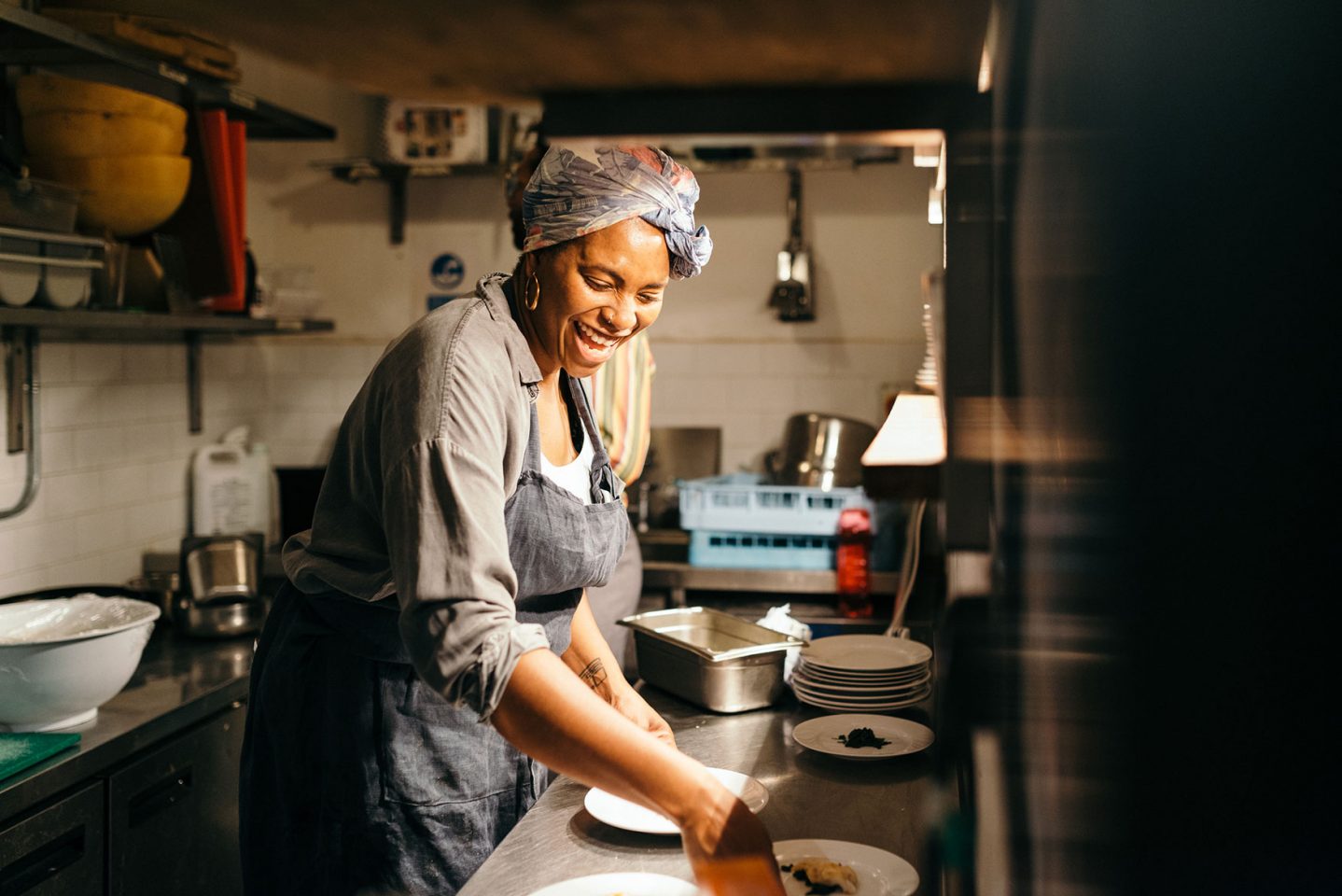 Join Marie Mitchell of Island Social Club for a four week course that centres on Caribbean roti. Learn how to make roti and the dishes that can traditionally (and untraditionally) be eaten with them such as curries and other sides.
Alongside the cooking classes Marie will introduce the tapestry of flavours and influences on Caribbean food, and her philosophy on seasonality and sustainability in cooking.
ABOUT
Marie Mitchell is a chef based in London. In 2017 she co-founded Island Social Club with Joseph Pilgrim, a restaurant and bar that explored British Caribbean culture through food, drink and people.
Marie's cooking highlights how ingredients should and can be used, culturally and environmentally, both in the UK and in the Caribbean. Marie has featured in The Guardian, DO Lectures, BBC Radio 4's 'Woman's Hour' plus more. She is currently writing a book, Kin: Caribbean Recipes for the Modern Kitchen, that explores the vast culinary repertoire of the islands, due to be published in Spring 2023.
ACCESS
Cooking lessons last 2 hours
Watching and cooking along with workshop leader
If you require live or automated captioning please contact lily@southlondongallery.org.