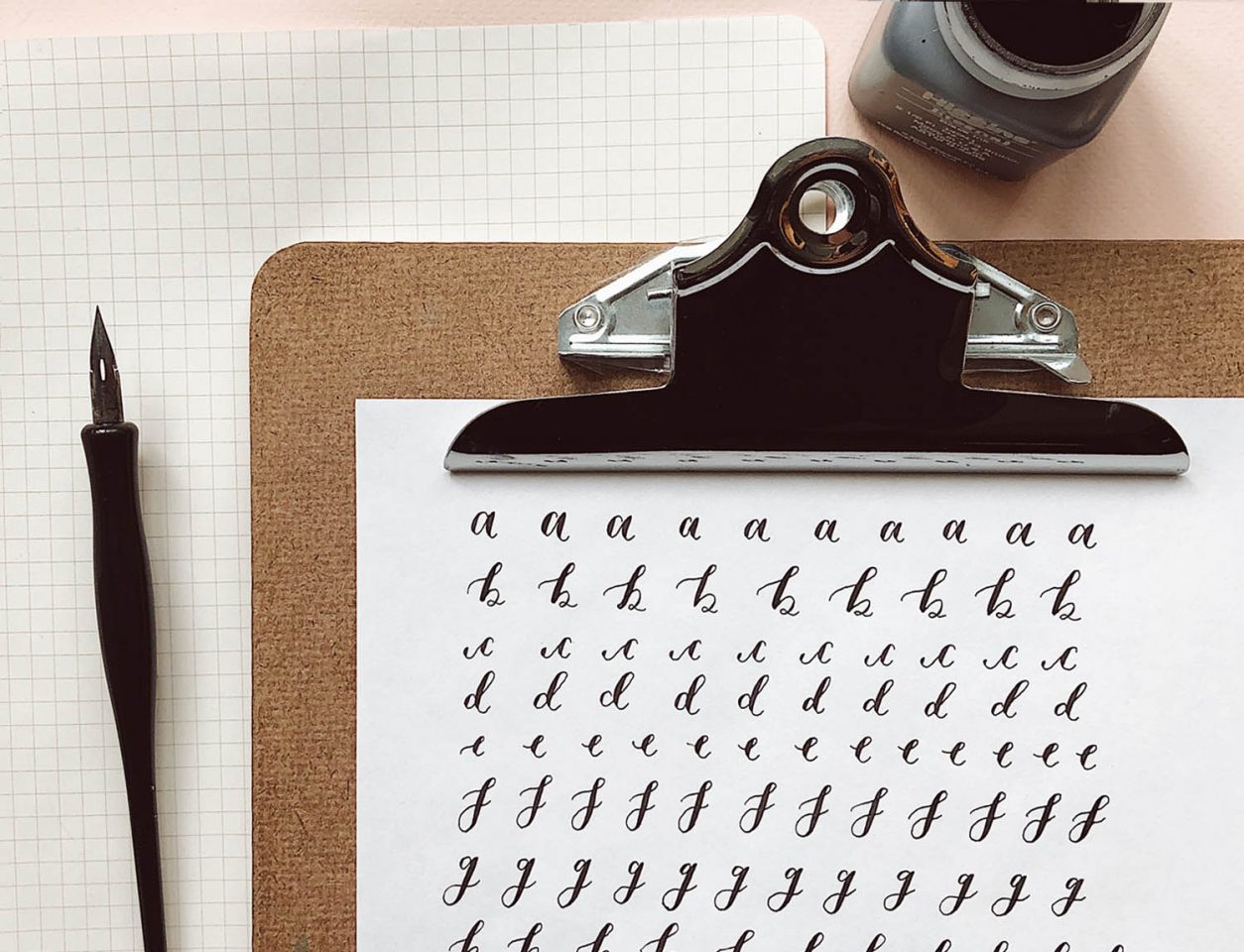 Join Kate Cronk for an introduction to contemporary calligraphy.
This beginners' workshop includes a lesson in technique, followed by practical exercises. Kate will then introduce different letterforms and each participant will leave being able to write their full name in calligraphic script.
Participants will take home:
Instruction sheets
Straight pen holder
Nib
Black ink 30ml
Practice paper
Two sheets of thicker writing paper
A full list of recommended suppliers
ABOUT
PEGGY & KATE is a stationery design studio, founded in 2014 by Kate Cronk. Kate specialises in bespoke stationery, illustration and calligraphy.
ACCESS
Seating is available.
The activity will involve listening to the workshop leader and hands-on activities.
The event takes place on the second floor which is accessible via a lift or stairs.
Ear plugs, ear defenders, magnifying glasses and wheelchairs are all available.
For more information on access at the SLG please read here.