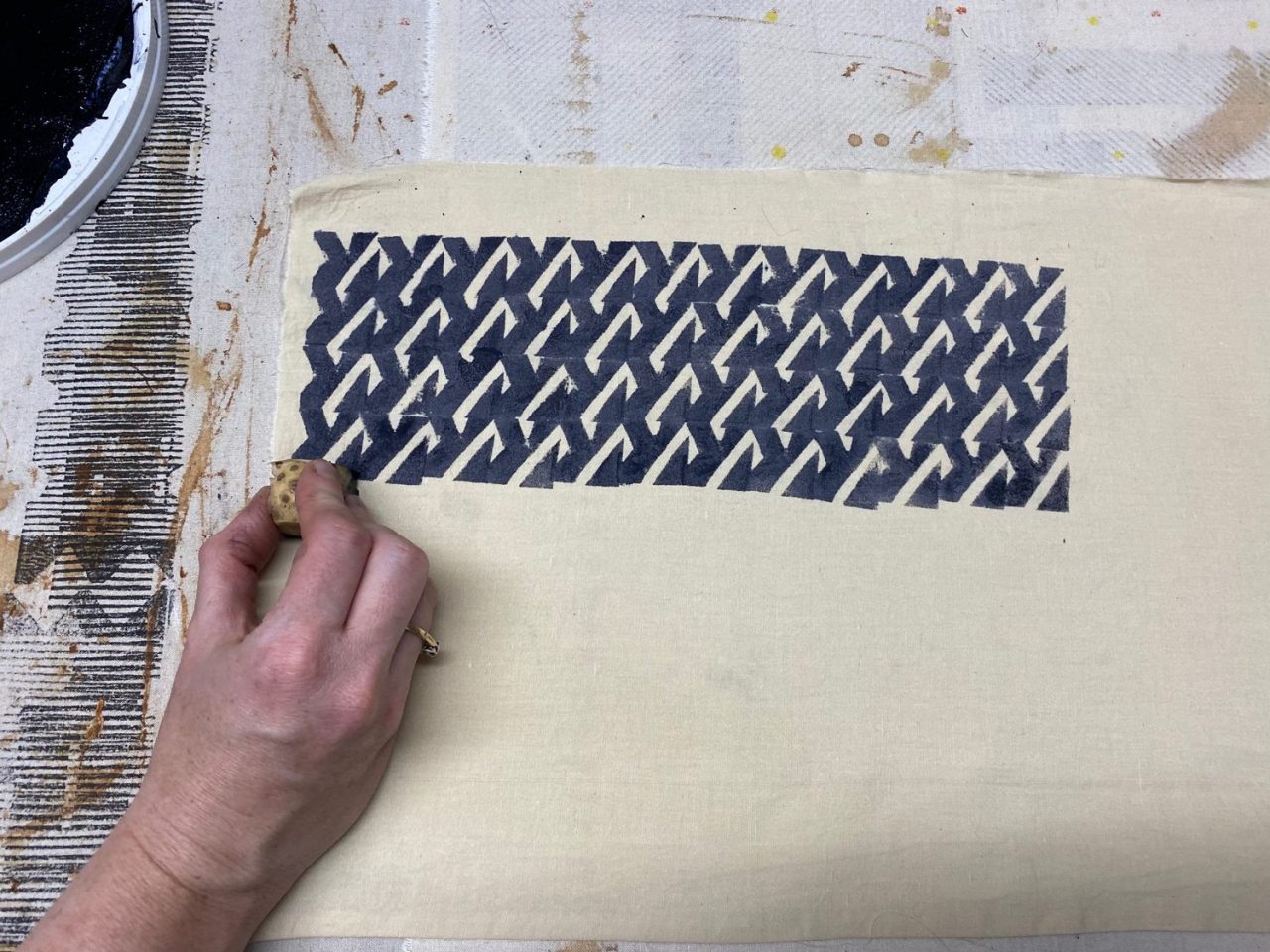 Learn how to block print in this creative workshop led by artist Louisa Loakes. Create your own design and print beautiful patterned fabric at home.
After a brief history of block printing, take inspiration from Louisa's collection of traditional Indian block-printed textiles before creating your own design and fabric.
MATERIALS
In order to take part in the workshop, participants will need a number of materials. Most materials can be found in the home and some can be ordered online in advance.
Please find a list and some useful links below to the relevant materials:
SOURCE IN ADVANCE
Cotton or linen fabric, or an item of clothing to print on. The fabric must have an even/flat weave. The workshop requires 1 or 2 metres of fabric. Standard cottons or calico work well and can be purchased by following these links:
Calico
Organic cotton
You'll also need ink for printing onto fabric, which you can purchase here:
Fabric printing ink
AROUND THE HOME
Small sharp knife
Different sized forks
Large and medium sized potatoes
Other items for printmaking such as pastry cutters, egg cups or any other interesting shapes for mark-making
Flat plastic tray, such as a take-away tub
Sturdy table covered with old sheet and blanket
Small pieces of scrap material such as old tea-towels, old clothing, cotton bags
Please email Louisa if you have any questions regarding the materials required for this workshop at: luizaloakes@hotmail.com
ABOUT
Louisa Loakes trained formally at Wimbledon School of Art and has a background in painting. Through her practice, she explores a combination of abstract painting and textile work.
ACCESS
The event will last approximately 2 hours and 30 minutes.
There will be no formal breaks but the session will be relaxed.
The event involves listening, participating in the activity including carving potatoes and using household materials to print onto fabric.
Participants can choose whether or not to be visible during the workshop.
The event will not be captioned.