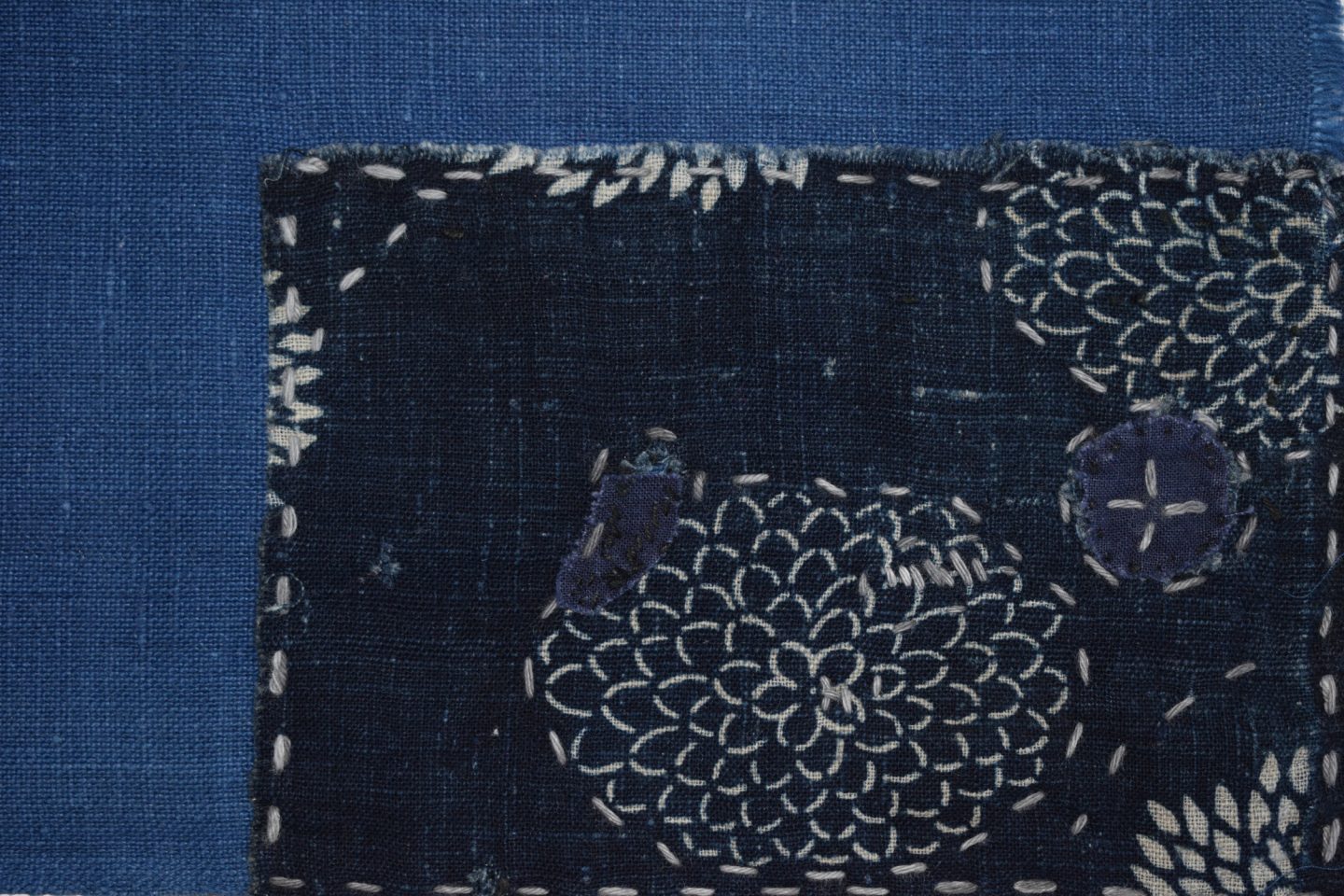 Learn the art of Boro, a Japanese mending technique, in this practical workshop.
Using scrap material and special stitching methods, learn how to repair clothes with beautiful results.
Discover the history and origins of Boro and draw from examples of vintage Boro textiles, collected in Japan by the tutor.
Participants are taught how to repair a garment using scrap fabric and how to use sashiko stitching to enhance and strengthen textiles. Applique and reverse applique techniques are also taught.
This class is suitable for complete beginners.
MATERIALS
Participants will need:
An item of clothing to repair; denim or heavy cotton or linen are best. Wool and silk pieces are not suitable for this class
Patches of printed or plain fabric to repair holes with. Bold prints and patterned pieces work well as a source of inspiration, although plain colours can work well too
Sashiko needle (an embroidery needle will do)
Sashiko thread in various colours (embroidery thread will do)
Small sharp scissors
Strong cotton thread for tacking (can use doubled ordinary cotton thread)
A soluble marker is useful but not essential
An iron and ironing board
BORO KIT
Participants can also order a full kit (£15 inc postage) with everything needed for the class through Romor Designs here: romordesigns.com/shop/boro-kit
Please place orders 10 days before the class to allow for them to arrive in time.
ABOUT
Rob Jones is a textiles designer who takes inspiration from Japanese textiles disciplines including sashiko, boro, shibori and katagami stenciling. Rob works with indigo and a selection of natural plant dyes and works out of a studio under an old railway arch in Hackney. He teaches at various venues in and around London.
Boro (more accurately 'Boro boro'), meaning 'rags or tatters' is the art of repairing fabric using scraps and stitching. 
ACCESS
Participants can choose whether or not to be visible during the session.
There are no scheduled breaks. The event is 2 hours thirty minutes long.
The event is not captioned.
The activity will involve listening to the workshop leader and stitching.
For more information on access at the SLG please read here.