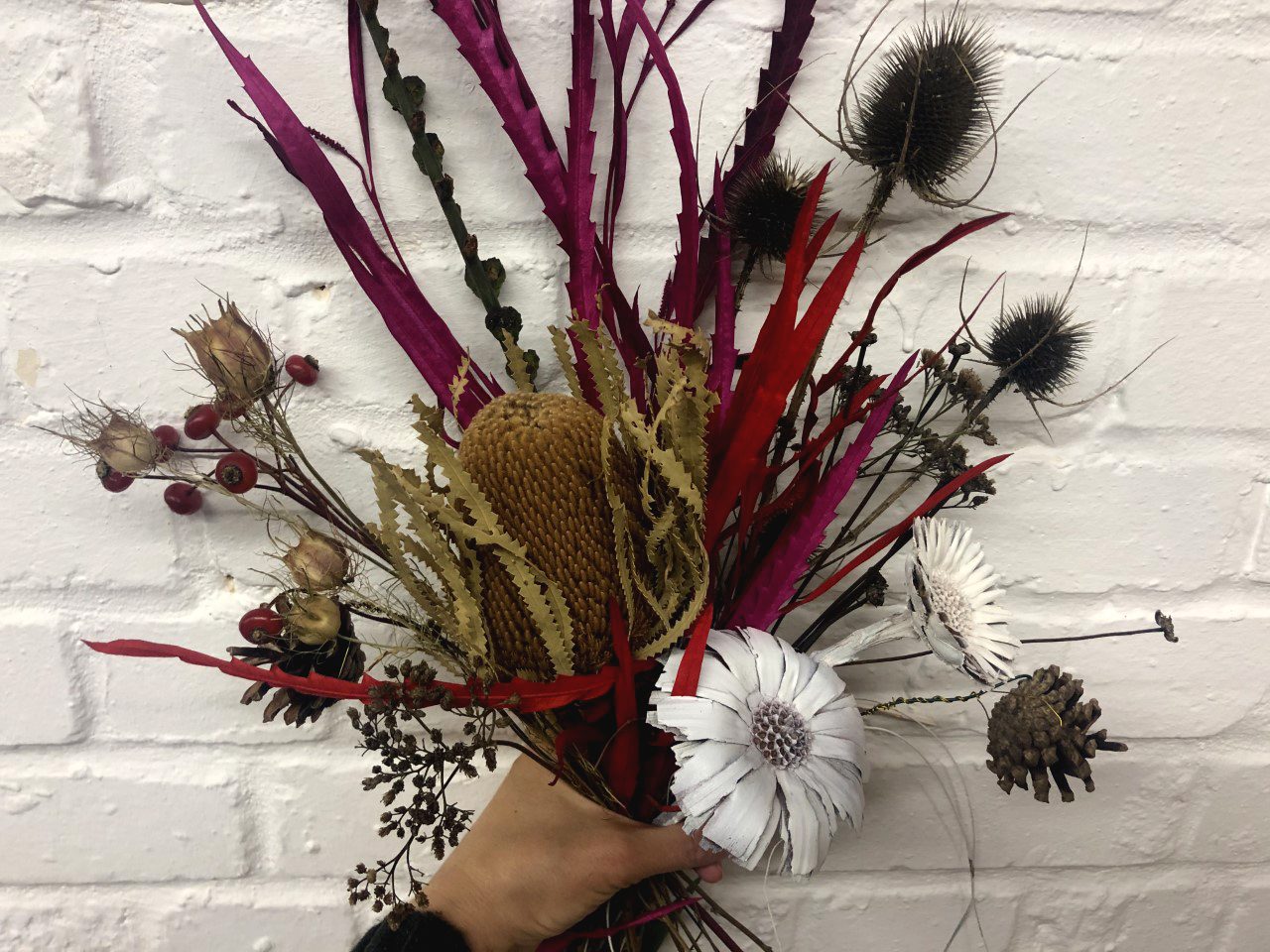 Create a beautiful winter flower display for your home in this online workshop with local artist and florist Alice McCabe.
The ticket price includes a pack of winter flowers and the practical materials to create your bouquet which are delivered straight to your door.
You are also encouraged to collect your own selection of foraged materials ahead of the workshop, such as seasonal foliage and twigs and branches to structure your design (ask neighbours and local parks before snipping any fresh cuts!).
PRACTICAL INFORMATION
You will need a strong pair of scissors and string.
If you have a vase you would like to work with then please also bring that to session.
The postal pack of materials for the workshop is included in the ticket price but please book by 6pm on Saturday 28 November to receive your pack in time. We are unable to offer collection from the SLG for this workshop.
ABOUT
Alice McCabe is a practising artist. She studied fine art painting in Brighton before completing a masters in arts education and curation in Zurich. McCabe works as a florist alongside her work as an artist, which spans painting performance and arts education.
ACCESS
The event will last approximately 1 hour and 30 minutes.
There won't be any formal breaks but the session will be relaxed.
The event involves listening, participating in the activity including using wires to fasten together materials.
Participants can choose whether or not to be visible during the workshop.
The event will not be captioned.