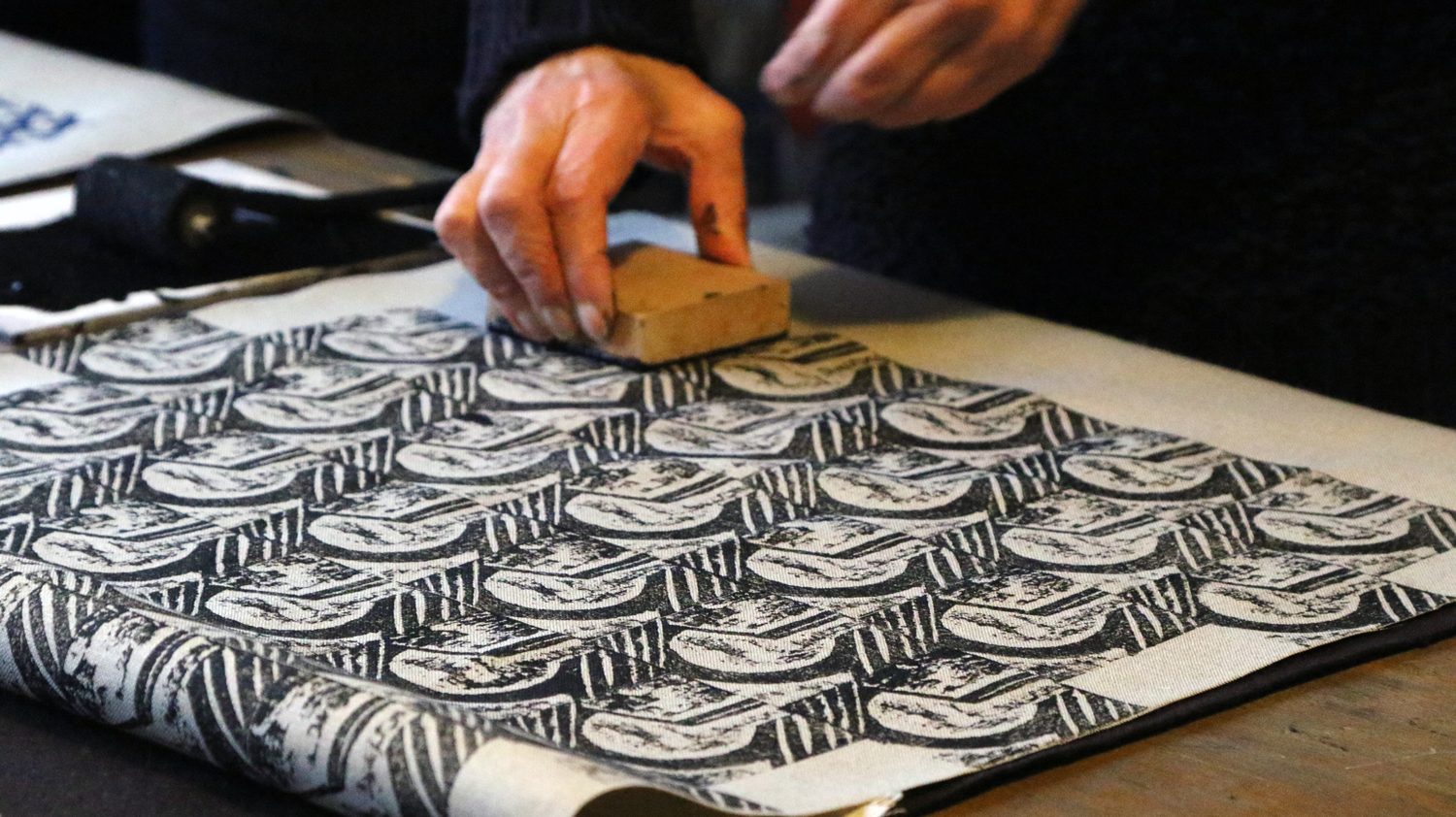 Learn how to block print in this series of creative workshops led by artist Louisa Loakes. Create your own designs and print beautiful patterned fabric at home.
You will receive a 'Block Printing Box' by post containing all you need to take part in the online course and carry on with block printing in the future.
Participants will be limited to 12 to create a friendly group of printers to study alongside.
Week 1: Introduction and mark making
Introduction to the process of block printing, creating designs and taking inspiration from artists and printers.
Week 2: Potato printing
Pattern play and exploration using potatoes. Learn how to create repeated patterns using a given design.
Week 3: Pattern Play
Explore pattern and scale using household items and your own designs. Plan new designs to share with the group.
Week 4: Block making
Experiment using collage and mark-making to produce three designs. Cut three designs in lino for print. Learn about cutting blocks and materials.
Week 5: Print
Learn how to use ink with the block and create different variations in pattern using your designs.
Week 6: Printing on clothing
Print your tote bag and explore printing onto your own clothing, bags, and scarfs with your chosen design.
BOOKING INFORMATION
A Zoom link to attend the sessions will be circulated in advance.
When booking your place please be sure to give the correct address that you would like your Block Printing Box to be sent to. Tickets should be purchased two weeks in advance of the start date for kits to arrive on time.
In order to calculate the correct shipping cost, when booking please select the ticket type according to your location (UK or International) – price list below.
General ticket (UK) £165
General ticket (International) £180
Members ticket (UK) £140
Members ticket (International) £155
Concessions ticket (UK) £140
Concessions ticket (International) £155
ABOUT
Louisa Loakes trained formally at Wimbledon School of Art and has a background in painting. Through her practice, she explores a combination of abstract painting and textile work.
ACCESS
Each session will last approximately 1 hour and 30 minutes.
There will be no formal breaks but the session will be relaxed.
The event involves listening, participating in the activity including carving potatoes and using household materials to print onto fabric.
Participants can choose whether or not to be visible during the workshop.
The event will not be captioned.