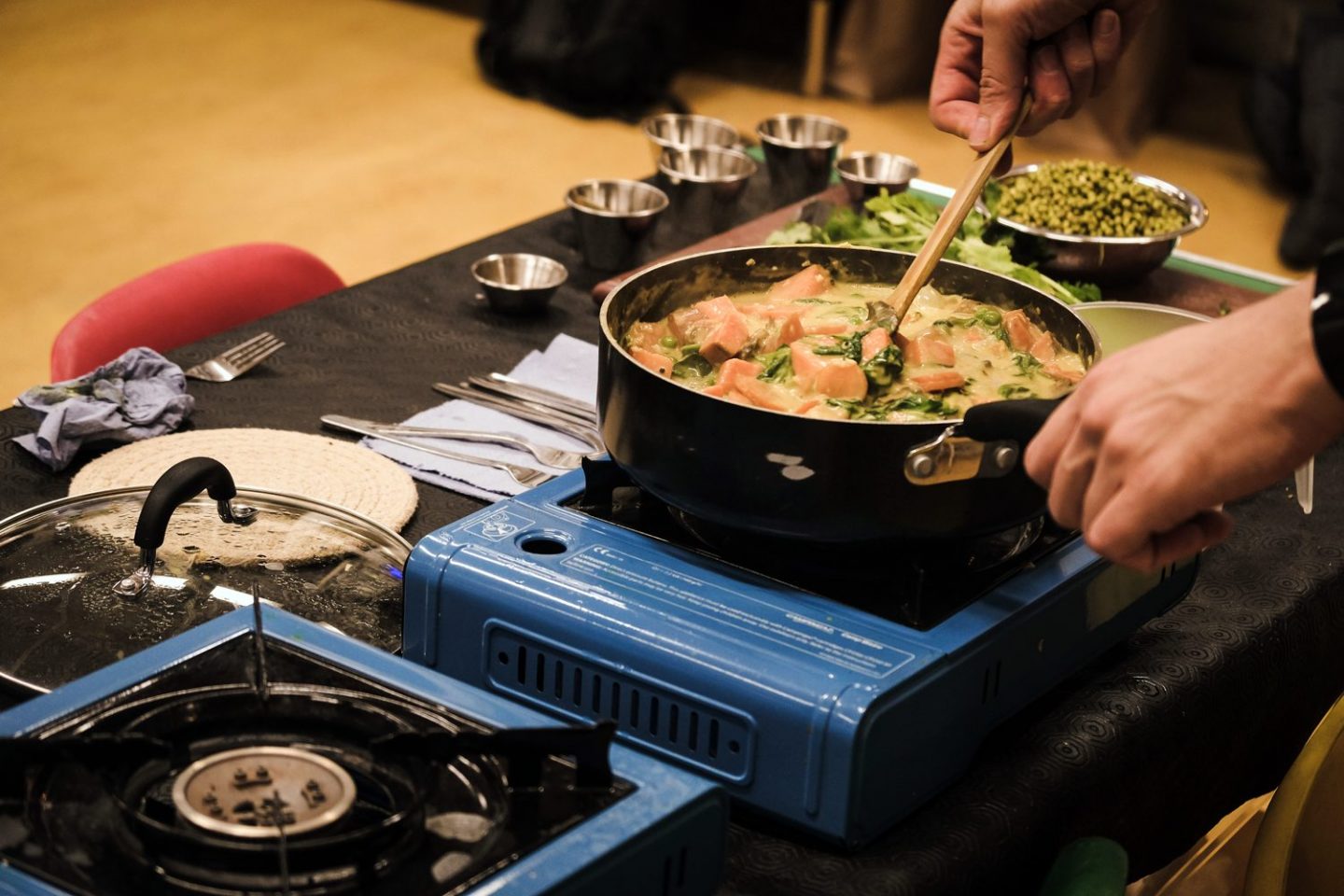 Chef Sareta Puri leads a four-week introduction to Indian cooking, exploring the diverse dishes, flavours and ingredients of the country. 
This online workshop focuses on plant-based recipes and is a fun and relaxed way to learn new skills.
Week 1: curry bases and sauces
During this introductory week, participants learn about the different styles in Indian cuisine and regional differences. Sareta introduces the basic spice palate and demonstrates how to make two curry bases: a tomato base to be made into a lentil dal and a coconut base to be made into a creamy sabzi (vegetable dish). To accompany the sabzi and dal, participants make a cumin-infused rice. 
Week 2: pickles and spice blends
In week two, delve further into spices to make your own garam masala spice blend. This can be used in different Indian dishes alongside complimentary spices. The power of pickles is explored through a discussion on how to create the perfect blend of acidity and seasoning to compliment your food. A chilli or lime pickle is demonstrated as well as a simple coriander chutney. 
Week 3: sides and snacks
In the third week Sareta, teaches a basic dough recipe that can be used for a range of breads (rotis) such as chapatis, parathas and puris and snacks. The dough is used to make aloo and gobi paratha (potato or cauliflower stuffed bread) and pea and potato samosas. To accompany the samosas, participants make an easy cucumber raita. 
Week 4: sweets and treats
It wouldn't be an Indian cookery course without sweets! In the final week learn how to make a range of burfi: Indian style fudge (cashew, mango or pistachio flavour depending on your preference); kheer, a cardamom-spiced rice pudding; plus mango lassi: a refreshing yoghurt based drink.
PRACTICAL INFORMATION
The class is designed for cooks of all skill levels. All dishes are made by hand or using domestic kitchen utensils; no specialist equipment needed.
Following your booking you will receive an order confirmation via email including a complete ingredients shopping and equipment list. You will be emailed a link with your Zoom joining instructions prior to the live workshop date. If you have any questions regarding this course please don't hesitate to contact us lily@southlondongallery.org

Allergens: gluten, nuts. This course is vegan friendly.
ABOUT
Sareta Puri is a Scottish-Indian plant-based chef who moved from working in education charities to the food sector, and has combined her skills and expertise to be an engaging, fun and informative teacher. 
Sareta currently heads up the Made in Hackney community meal service kitchen and has experience running supper clubs and events, catering for retreats and weddings as well as working in hospitality. Sareta credits a lot of her knowledge and expertise to her late father who migrated from India in the 1950s and became a chef. During this course she will share some of those sought after family secrets!