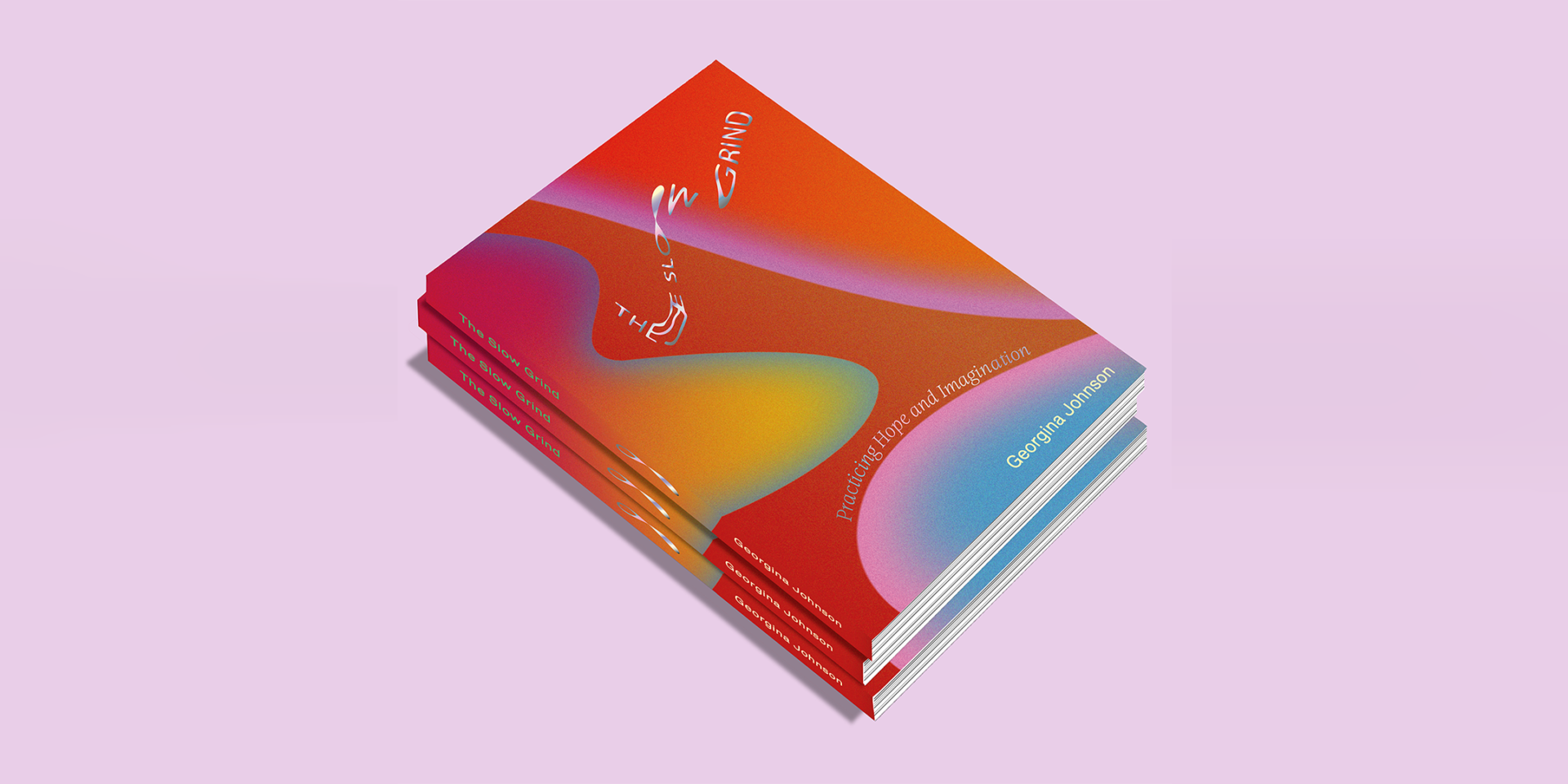 Join us for the launch party of The Slow Grind: Practicing Hope and Imagination, with an in-conversation and reading, followed by live DJs!
The SLG is hosting the launch party for The Slow Grind's latest book, with DJs Kemarr and Lagoon Femshayma spinning sonic dreams all night, and beer from Peckham's very own Eko Brewery.
ABOUT THE BOOK
Edited by curator and artist Georgina Johnson, The Slow Grind: Practicing Hope and Imagination blends climate activism, radical ecology, degrowth, social justice and creative philosophy through essays and conversations, to explore the expansive power of artistic imagination and creative agency. Going further to present ways to open our imaginations and understandings around our role in safeguarding our inner and outer worlds. The new anthology's fierce call for hope cuts through the common narratives across our media landscape that often leave us despairing about the world's future. Its distinctive focus on the fusion of art and activism as a way to tackle entangled ecological grief and social injustice makes this work accessible and optimistic.
From artists to activists, curators to farmers, beekeepers to biotechnologists, each contributor was selected for their sensitivity and urgent voice. Spanning multiple disciplines and continents, the unique combination of contributors' perspectives makes for an extraordinary unpacking of intersectional environmentalism.
Contributors to The Slow Grind: Practicing Hope and Imagination include:
Edited by Georgina Johnson
adrienne maree brown – Amirah Mitchell – Alfonso Cesanz – Alexandra Daisy Ginsberg – Bel Jacobs – Claire Ratinon – Emii Alrai – Fariha Róisín – Francesca Gavin – Jasleen Kaur – Kalpana Arias – Kostas Stasinopoulos – Lucia Pietriousti – Martha Dillon – Martin Raymond – Moza Almatrooshi – Renuka Ramanujam – Simon Whitehouse – Sophia Li – Samaneh Moafi – Willow Defebaugh – Zeba Blay
Assistant edited by Lorén Elhili and Celeste Hay
Independently published by The Laundry Arts
Pre-order a copy of the book here
ACCESS
Event is seated.
The room will be dark with spotlights and lamps.
Wheelchair access and disabled toilets are available at this site.
For any other access requirements please email mail@southlondongallery.org