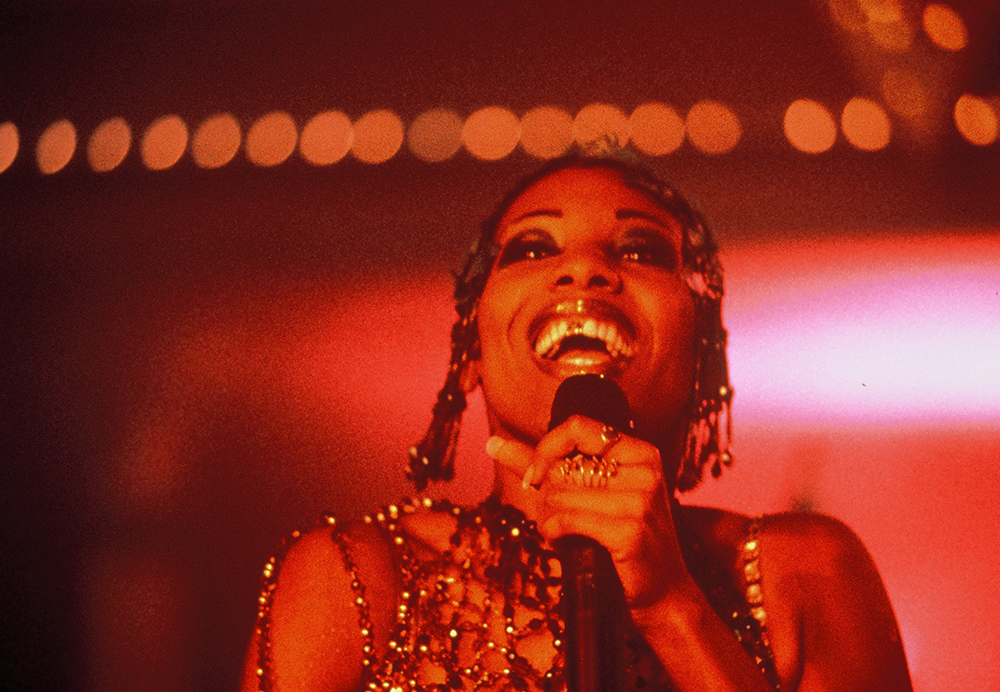 £5.00 / £3.00 Member/ £3.00 Concession
Peckhamplex, SE15 4ST
Tickets sold through SLG Website
Babymother (1998) is an energetic declaration of British Caribbean Dancehall culture, and is widely considered to be the first Black British musical. The film is alive with the vibe of late-1990s Black British youth culture, set in the heart of north west London. 
In Jamaican Patois, a woman who is a 'babymother' has a special status for the child's father. The film follows Anita, (Anjela Lauren Smith) who has style, energy and attitude, with an ambition to become the local Dancehall star. Before she can triumph on stage, she has to prove herself– and she has some growing up to do along the way. 
The screening is introduced by Director Julian Henriqes, with the Curator of South by South, Tega Okiti. 
BIOGRAPHIES
Tega Okiti is a writer and independent film and moving image programmer. Currently based in London, Tega is completing a practice-based Master's thesis exploring the concept of fugitivity from the Black Radical Tradition. Tega has programmed and delivered exhibitions at LUX, BFI London Film Festival, Film Africa and No Direct Flight.  
Julian Henriques has credits as a writer-director for the feature film Babymother, a ragga musical, the improvised short drama We the Ragamuffin and as a producer with numerous BBC and Channel Four documentaries; a sound artist with the sculpture Knots & Donuts at the Tate Modern and performances at the International Dub Gathering and other festivals. He was a founding editor of the Ideology & Consciousness journal and an author with others of Changing the Subject and author of Sonic Bodies and Sonic Media (forthcoming). Henriques is a Professor in the Department of Media, Communications and Cultural Studies Dept, Goldsmiths, University of London where he convenes the MA in Cultural Studies and he is Principal Investigator of the ERC Sonic Street Technologies research project.   
ACCESS
Films rated 15.
Wheelchair – Wheelchair Access and/or Disabled Toilets are available at this site. 
Please contact lily@southlondongallery.org with access requirements.
The film is captioned.
Run time is 82 mins.