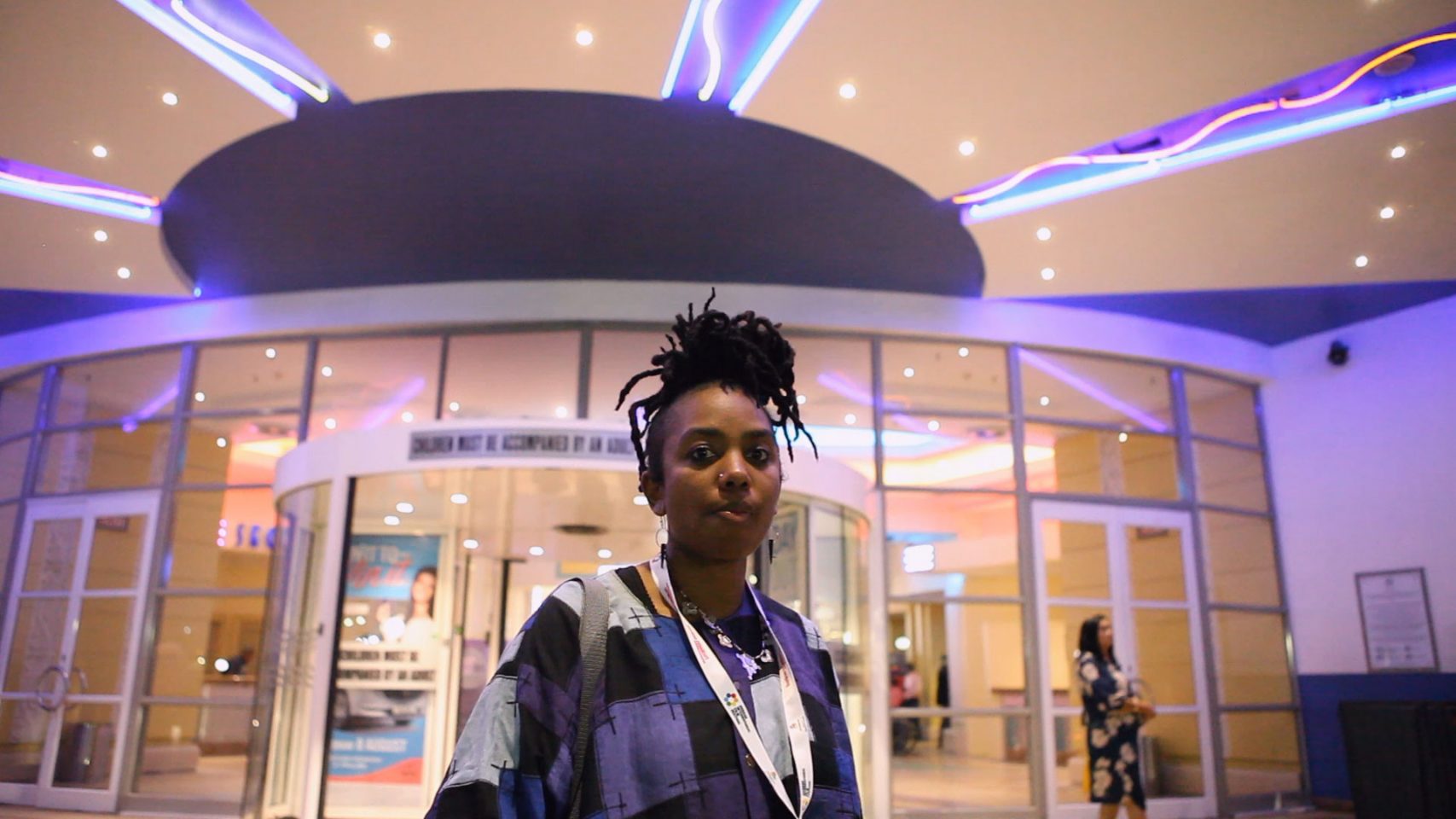 On the tenth floor of a hotel by the ocean, Fanon nervously rehearses a film pitch. Haunted by an internal monologue that braces itself to contort to the modes of industry, the young filmmaker shifts between the alienating encounters common in the hermetically sealed worlds of international film festivals.
With a healthy sense of irreverence and humour, Film Festival Film refuses to conform to either documentary or fiction. The cinematic hybrid explores the web of complicity that influences ideas about what good cinema is and who gets to make it. The fusion of voices includes a supporting cast of "leading, industry professionals" and the Medu African Film Ensemble, who pose as film-crew-within-the-film. Both groups mirror the relationship in the film industry between creative ingenuity and the noxious elements of hyper-capitalism and bias. Fanon's nervousness may in fact be the instinct of a novice towards self-belief and the possibility of another way.
The screening will be followed by Tega Okiti and Film Festival Film co-director Mpumelelo Mcata in conversation.
2019 | 46 mins
Directors: Perivi Katjavivi & Mpumelelo Mcata
BIOGRAPHY
Mpumelelo Mcata is one of South Africa's leading artists and cultural activists, a magician with two Berlinale world premiered films and the internationally acclaimed award-winning post-rock band BLK JKS (amongst other tricks) hid under his many hats.
Perivi Katjavivi is a Namibian-British filmmaker known for Emoyeni (Netflix 2020), Film Festival Film (Berlinale 2019), The Unseen (Busan 2016). He has an MA in African Cinema, University of Cape Town and is a PhD candidate in History, University of the Western Cape.
Tega Okiti is a writer and independent film curator. Currently based in London, Tega is completing a practice-based thesis exploring fugitive practices from the Black Radical Tradition. Tega has programmed and delivered exhibitions at LUX, BFI and Film Africa.
Access
The film is fully captioned with English subtitles.