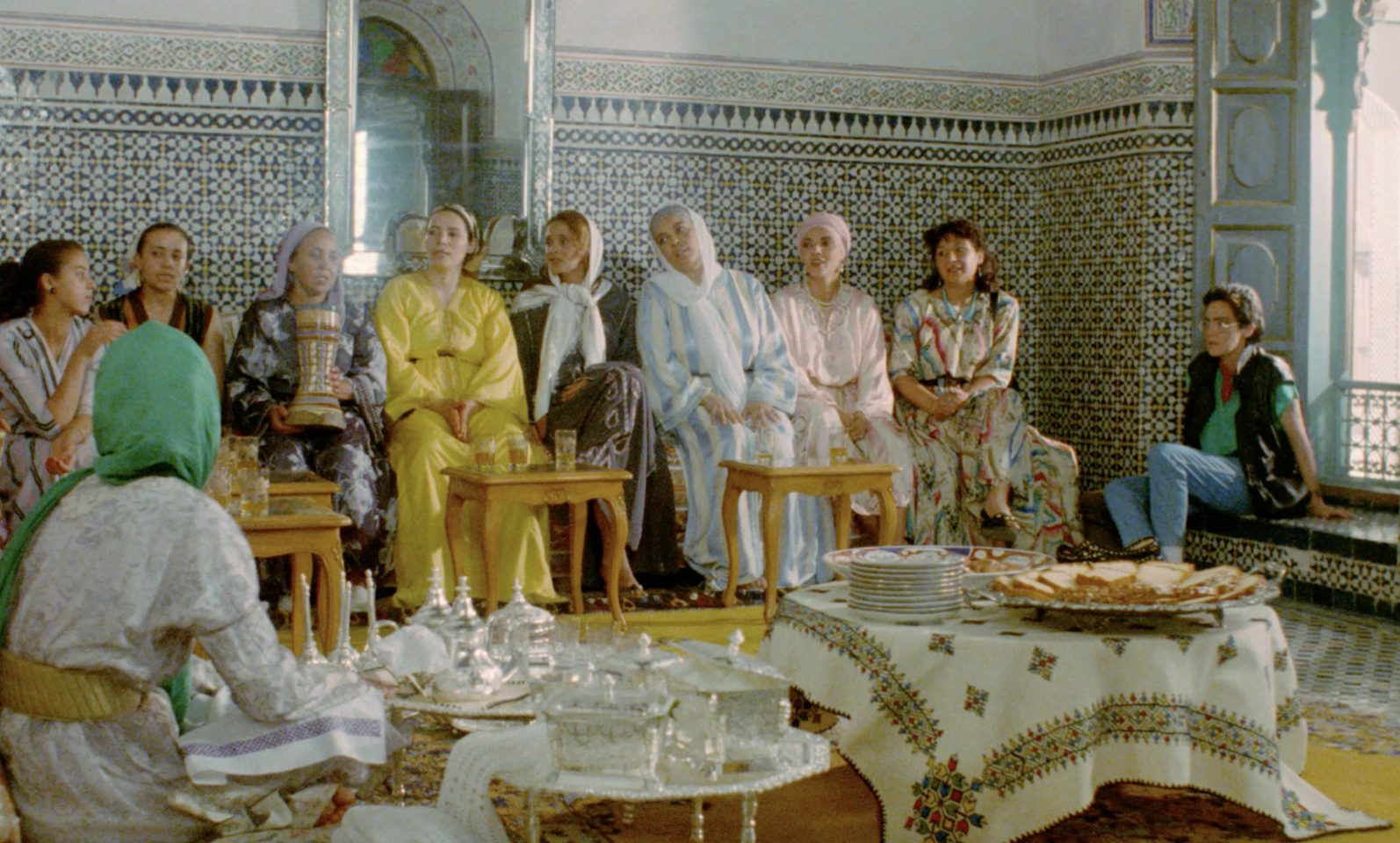 This January edition of South by South presents Farida Benlyazid's newly restored Bab Al-Sama Maftuh (Door to the Sky) (1989).
The film follows Nadia, a Moroccan émigré to France who returns to Fes to say goodbye to her dying father. At the funeral she meets a woman who inspires her to turn the house she has inherited from her father into a shelter for Muslim women.
The film is a powerful tribute to womanhood and spirituality that explores themes such as grief and community in a journey of self-discovery and female emancipation.
The film has recently been restored by the Transnational Moroccan Cinema Project at the University of Exeter. It will be preceded by a recorded introduction by Myriam Mouflih available on the SLG's YouTube channel from 6pm.
WATCH HERE:

ABOUT
South by South is the SLG's quarterly programme of bold and innovative cinema from Africa and the diaspora.
Myriam Mouflih works as Programme Co-ordinator for Africa in Motion Film Festival and is a Programming Fellow at Berwick Film and Media Arts Festival. Myriam also works for Scottish Contemporary Art Network and previously was on the committee of Transmission Gallery. Her current research focus is Artists' Moving Image from the African continent and the diaspora. 
ACCESS
The film

 is in 

Arabic

 with 

English

 subtitles

The 

screening

 will last one hour and 

40 minutes. A pre-recorded introduction 

will be 

available to watch online