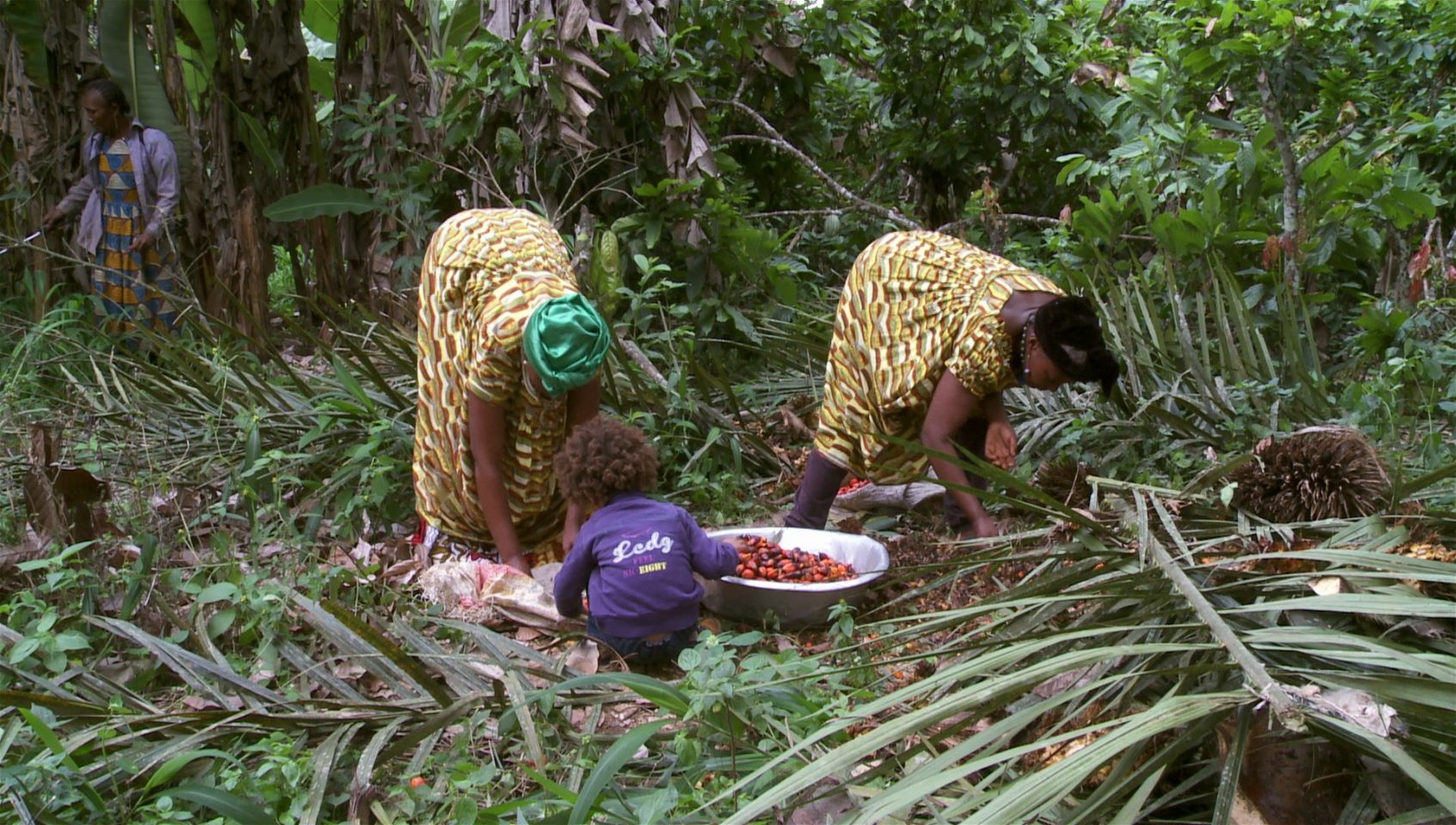 £5.50 / £5.00 General/ £3.00 Member/ £3.00 Concessions
Clore Studio, Main Building
Please note the email confirmation of your booking also acts as your event ticket.
Join us for this screening of The Two Faces of a Bamiléké Woman, directed by Rosine Mfetgo Mbakam and selected by Miranda Mungai for South by South.
The autobiographical film tells the story of Rosine Mfetgo Mbakam, a young woman from Cameroon who returns home after living in Europe. It follows her reunion with her mother and her search for the hidden voices of the women in her community.
After living abroad for seven years, marrying a European and giving birth to a son, Rosine journeys to Cameroon to better understand her past.
The film traces personal memories of the war against French colonisers, the effects of arranged marriage and the complex daily life of a Cameroonian woman.
ABOUT
South by South is the SLG's quarterly programme of bold and innovative cinema from Africa and the diaspora.
Miranda Mungai is a documentary programmer for the London Short Film Festival. Her programming focuses on showcasing films that push the boundaries of the documentary form and move beyond a history of ethnography and educational film. She prioritises creating encouraging spaces for women, non-binary people and women of colour in the London film industry. In 2019 she completed the REcreative Film School at the South London Gallery.
ACCESS
The film is 1hr 15 minutes.
The film is in French with English subtitles.
The event is seated.
There will be an introduction to the film from 7–7.15pm. The screening will take place 7.15–8.30pm.
The room will be quiet during the screening.
For more information on access at the SLG please read here.