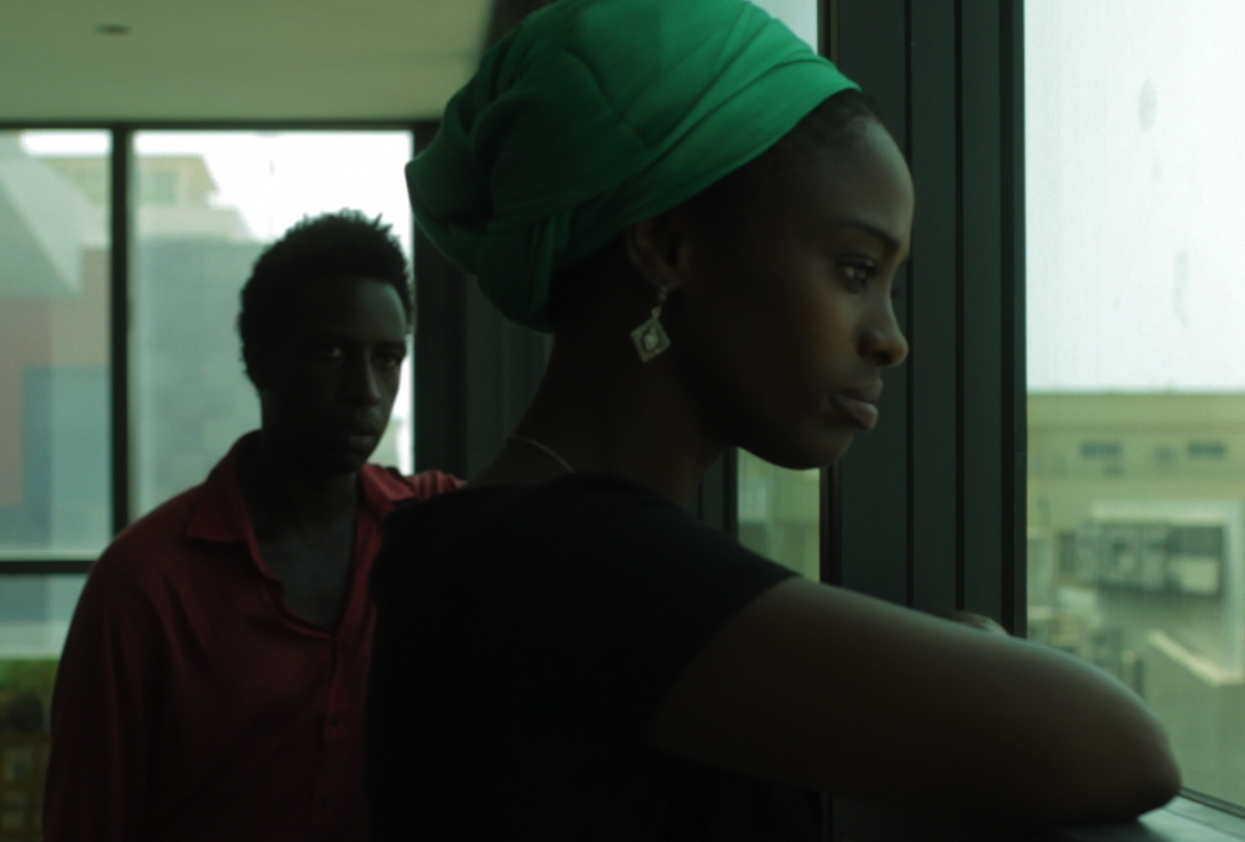 Today is the last day of Satché's life. Though he is strong and in good health, he accepts his imminent death. As he walks through the streets of Senegal he bids farewell to the sites of his past: his parents' house, his first love, the friends of his youth, and his wife and children.
Acclaimed actor, musician, and poet Saul Williams stars in this stirring, reflective drama.
Details: 2012, 86 mins
Language: Wolof and French with English subtitles
Direction: Alain Gomis
With: Anisia Uzeyman, Djolof Mbengue and Saul Williams
South by South is a quarterly film screening at the South London Gallery. The programme, which is now in its eleventh year, focuses on presenting bold and innovative cinema from Africa and the diaspora to audiences in the UK.
BIOGRAPHIES
Alain Gomis, born in France, is of Senegalese origin and studied cinematography at the Sorbonne. After graduating he organized and facilitated video production workshops for migrant young people in Nanterre. By the age of twenty-six, he had already made three short films: Tourbillons, Tout le monde peut se tromper, and the documentary Caramels et chocolats. In 2001, Gomis directed his first feature film, L'Afrance. Gomis' 2012 film, Tey, was awarded the Etalon de Yenenga at FESPACO in 2012. His 2017 film Félicité won the grand jury prize at the Berlinale and the Étalon d'or again at FESPACO. It was also selected as the Senegalese entry for the Best Foreign Language Film at the 90th Academy Awards, making the December shortlist. Alain Gomis regularly gives production and writing workshops, and, in 2019, he and Aissatou Diop created the Yennenga Center in Dakar to promote independent film production in Senegal and Africa. 
Tega Okiti is a writer and independent film and moving image programmer. Currently based in London, Tega is completing a practice-based Master's thesis exploring the concept of fugitivity from the Black Radical Tradition. Tega has programmed and delivered exhibitions at LUX, BFI London Film Festival, Film Africa and No Direct Flight.   
ACCESS
English subtitles
The room will be dark while the film is playing
The screening is seated
For more information on access at the SLG please read here.