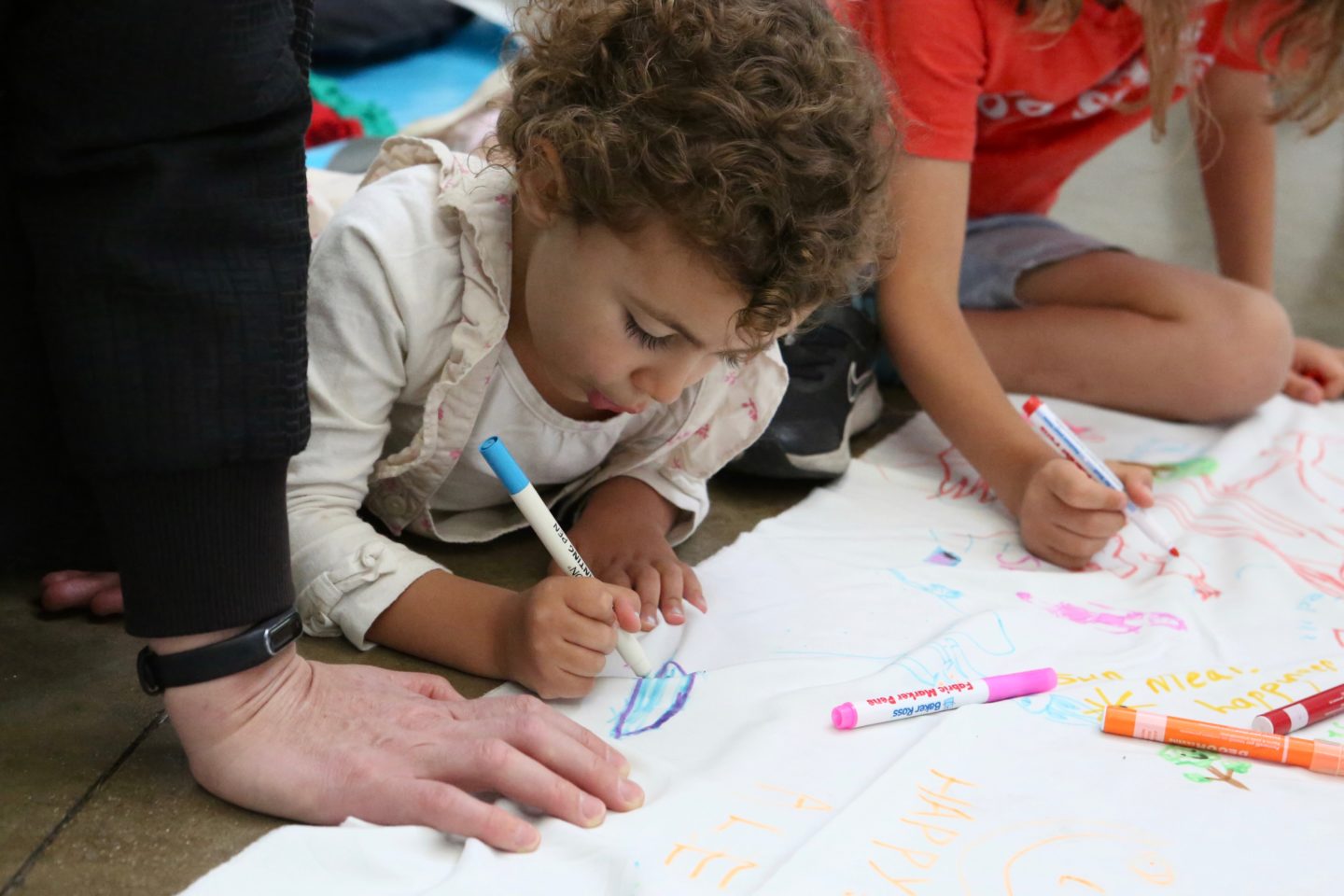 Join us for a free, drop-in workshop for families!
Suitable for children aged 5–12 years with their parents and carers. This session will be led by Bloomberg New Contemporaries artist Emma Todd. Todd invites families to create paintings with natural dyes made from vegetables, tea and spices; thinking about eco-conscious ways of making.
Booking in advance is recommended. If the event is fully booked online, we do hold space for some walk-ins on a first-come, first-served basis.
ABOUT
Sunday Spot is a programme of free workshops that take place on the last Sunday of the month. Sessions are self-directed and designed for families with children aged 5-12 years old. The space is supported by the SLG's Art and Play team.
ABOUT EMMA TODD
Emma Todd is a London based artist and recently graduated from Central Saint Martins, University of the Arts London in 2022. Todd's practice explores questions of mixed cultural heritage, indigenous knowledge and the idea of 'returning to our roots'. She often works with natural dyes, recycled textiles, reclaimed materials in sculpture and painting.
She is currently participating in Acme and Double Agents two-year Associate Studio Programme.
ACCESS
The room is likely to be noisy.
The activity is not seated. Chairs are available upon request.
Ear plugs, ear defenders, magnifying glasses and wheelchairs are all available.
BOOKING
The workshop is free and drop-in any time from 2-4pm but we ask all visitors to book in advance.
Please book one ticket per family/group through the booking link on this page.
There may be space for people to attend without a booking, however we will prioritise families with tickets.