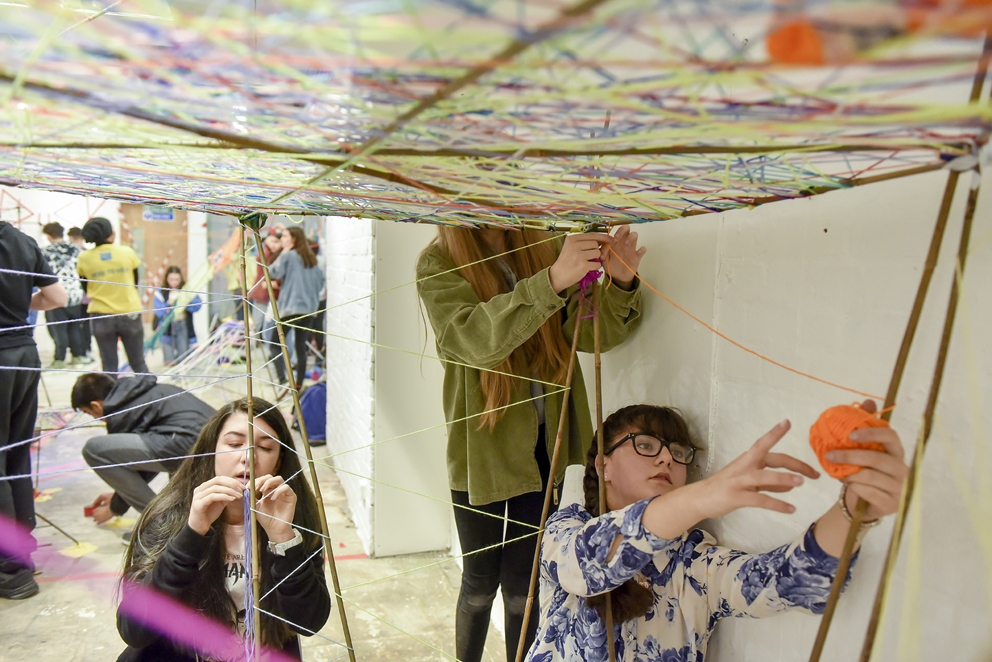 In November, come along Sunday Spot to build your own den with Matt+Fiona and mu projects. Transform the Clore Studio into a series of spaces of unusual spaces, upside down and back to front.
Sunday Spot is an ongoing series of free, drop-in family activities which takes place every Sunday from 2-4pm, suitable for children aged 3-12 years. All sessions are inclusive, for more information on access to the gallery please read here.
BIOGRAPHIES
Matt+Fiona is an award-winning architectural education organisation that empowers young people to directly set the briefs for, design and then create their own places and spaces. Matt Springett is founder of design-led practice, Matthew Springett Associates and runs an architecture studio at the Bartlett School of Architecture, UCL. Fiona MacDonald runs the National Schools and Young People's Programme at the RIBA and co-leads a studio at Chelsea College of Art.
I: @matt_and_fiona
T: @MattFionaBUILD
mu projects is a collaboration between Cherng-Min Teong and Xuhong Zheng. They are interested in how architectural form, materiality and colour affect our experience and perception of spaces. They test these ideas through installations, sculpture and abstract model making. Ming and Xu both work in architectural practices in London and run educational workshops.