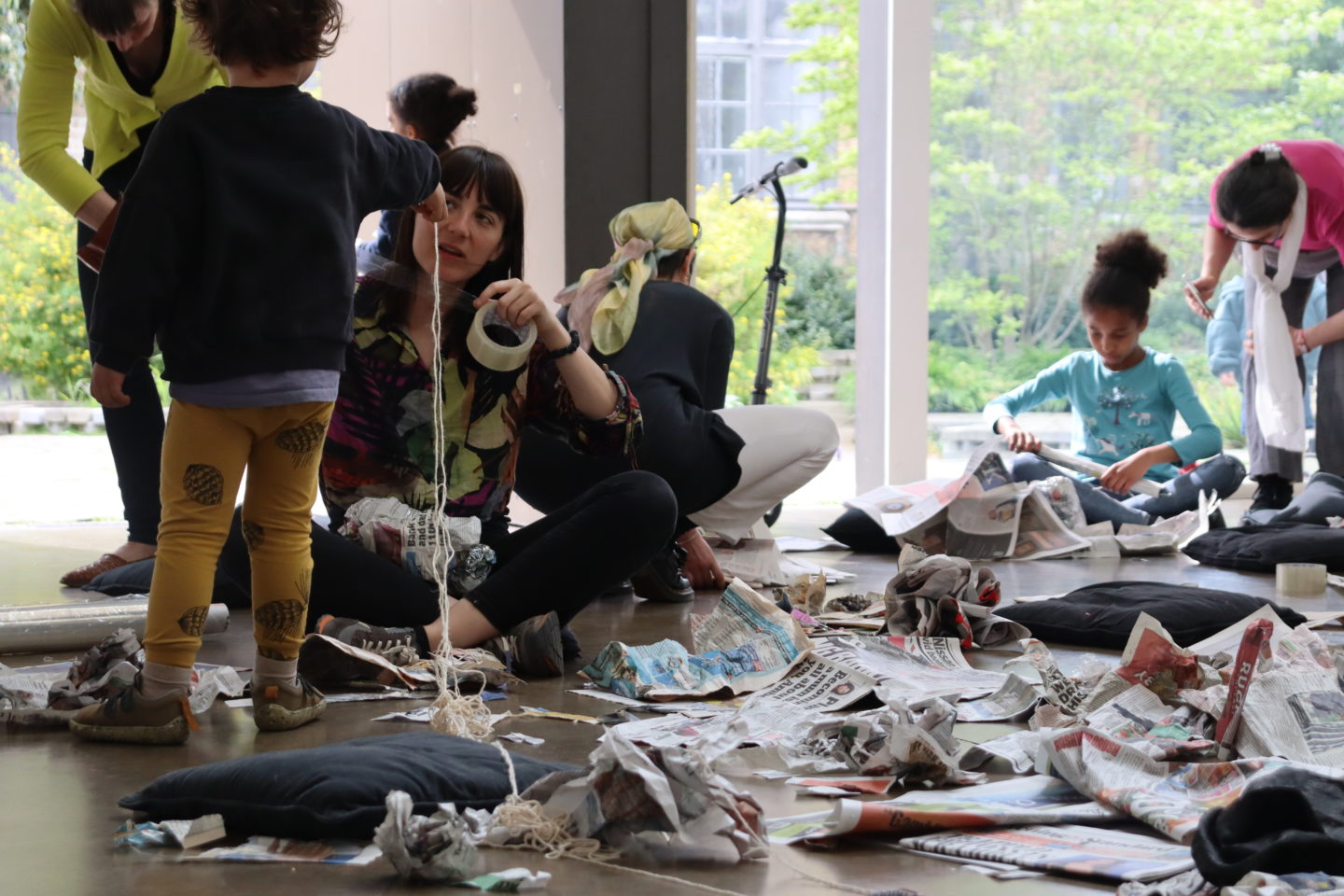 Join us for Sunday Spot, a free monthly make and play workshop designed for families. Led by an artist and supported by the SLG's Art and Play Team, these workshops are experimental, exploratory and really fun.
On 28 May, artist INxSANIxTY leads a sculpture making workshop using just newspaper and tape! INxSANIxTY invites families to expand their imaginations and encourages people to think about the possibilities of what art can be.
All materials provided, no booking required. Suitable for children aged 5–12 years with their parents and carers.
ABOUT SUNDAY SPOT
Sunday Spot is a programme of free workshops that take place on the last Sunday of the month. Sessions are self-directed and designed for families with children aged 5-12 years old. The space is supported by the SLG's Art and Play team.
ACCESS
The room is likely to be noisy.
The activity is not seated. Chairs are available upon request.
Ear plugs, ear defenders, magnifying glasses and wheelchairs are all available.
BOOKING
The workshop is free and drop-in any time from 2-4pm. No booking required. Places are available on a first come, first served basis.
ABOUT INxSANIxTY
Born in London, United Kingdom on 3 June 1993 but moved to Nigeria at the age of 7 where they lived until the age of 15, before moving back to Peckham, London where their studio is based.
Artist Statement: Art birth from free flow creation using a range of materials to represent the world around me allowing new methods of creating and consuming, while provoking thought but also pushing the audience to be more art sensitive and self analytical.
SUPPORT SUNDAY SPOT
We are able to keep our family workshops free thanks to the generous support of many individuals and organisations. Help us to keep our education programme free for all by donating what you can today. Donate online, become a member or Patron or purchase something in our shop during your visit to show your support. All donations, large or small, will make a genuine difference!