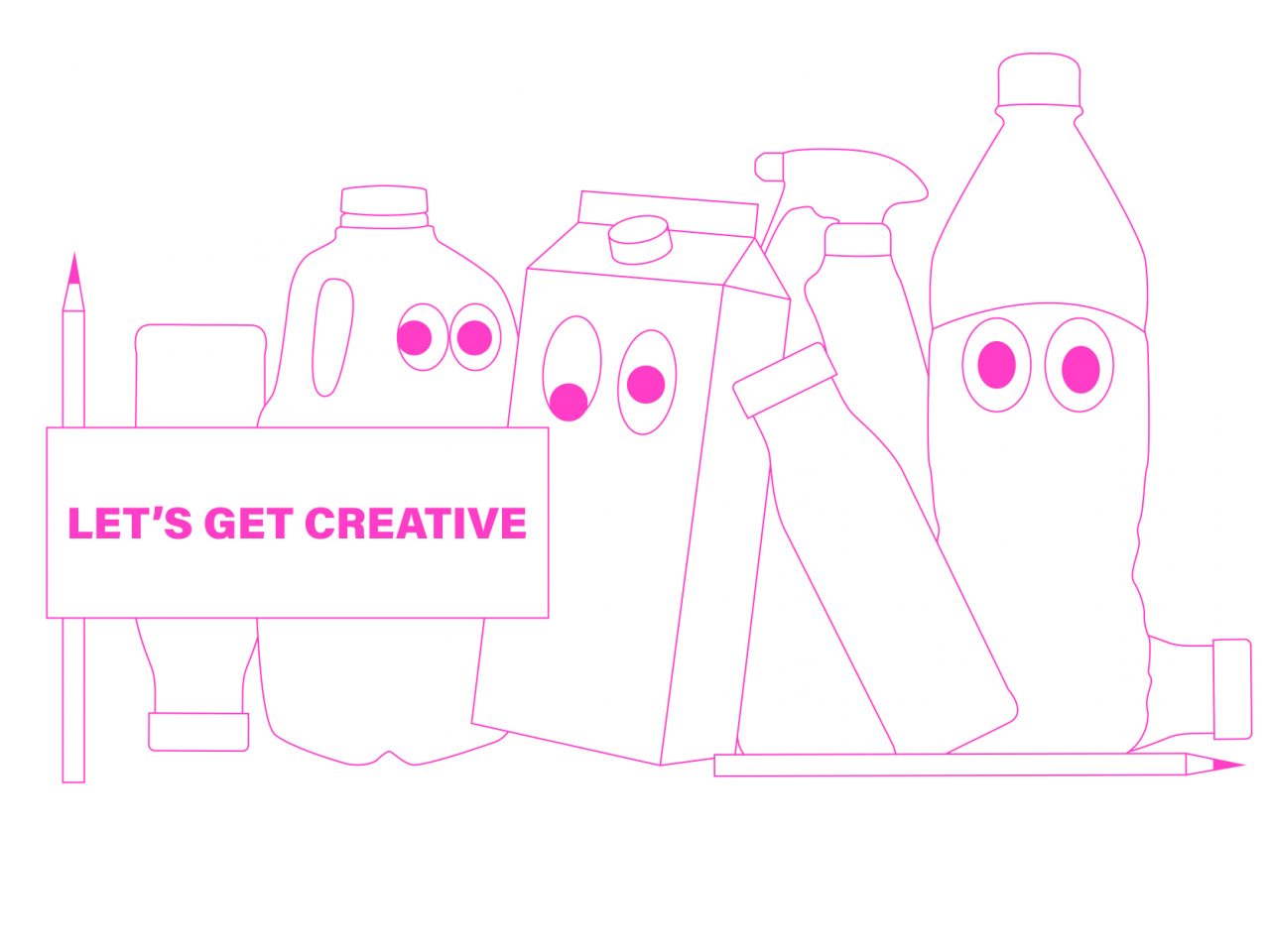 Create your own 3D character in this online workshop with artist Jez Jacobs.
Join us to give your unwanted rubbish a second life. We'll be taking an object out of the recycling and turning it into a character or self-portrait.
This activity is designed for children aged between 3-12 years, under adult supervision. You will need:
A recycled object: bottle, can, container, box carton, milk carton etc.
Sheets of paper /A4 paper
Paint and brushes
Colourful markers, pens and pencils
Tape and scissors
Glue stick
If there's anything that you don't have, feel free to bring along your own alternatives and any extra materials that you'd like to add to your creations.
Access
We are going to use the free online platform Zoom. You can use Zoom via your laptop, PC and Mac or you can download the app for free for your tablets and smart phones following this link: https://zoom.us/download
Once you have registered, the Zoom link will be emailed to you before the workshop. If you do not receive this, contact Leah leah@southlondongallery.org who will send you the link.
Click on the link provided to join the meeting and you will enter a Waiting Room. Attendees will be admitted to the live workshop at the start of the session.
If you have any problems with using Zoom, please contact Leah leah@southlondongallery.org who will happily help however possible.
By booking this session you are consenting to have your camera on in order to participate in collaborative activities.
Live captioning will be provided by Otter.ai.
About
The sessions are open to all, but designed for children aged 3-12 years old and their parents or guardians.
Jez Jacobs works from the Warrior Studios in Brixton and studied fine art sculpture at Central Saint Martins, London. He has a background in graphic and multimedia design, and working with young people, this relationship is recognised through aspects of his products, artworks and narratives.