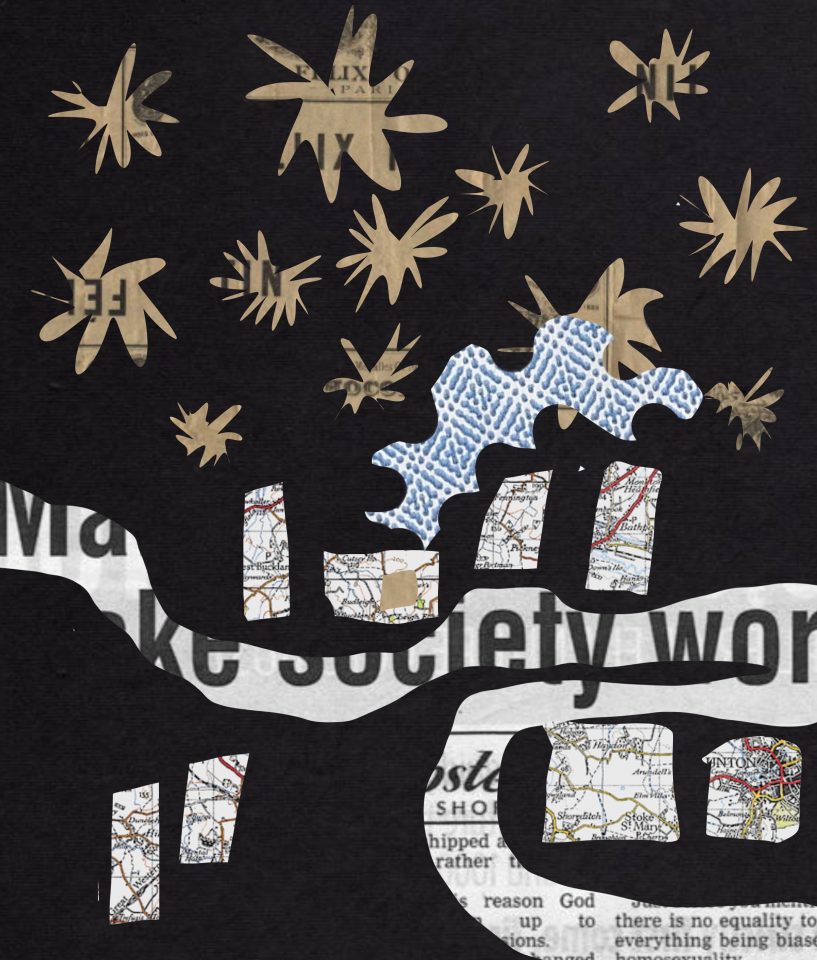 Using an extract taken from the story Pinocchio, venture on a journey into a tiny town on a starry night, and build your own world out of scraps and snips of paper. 
This activity is designed for children aged 3-12, under adult supervision. You will need: 
Scrap paper, magazines, flyers, newspapers 

Scissors 

Glue/Tape (optional) 

Camera/Cameraphone (optional) 
If there's anything that you don't have, feel free to bring along your own alternatives. 
ABOUT 
The sessions are open to all, but designed for children aged 3-12 years old and their parents or guardians. 
ACCESS 
We will use the free online platform Zoom. You can use Zoom via your laptop, PC and Mac or you can download the app for free for your tablets and smartphones following this link: https://zoom.us/download 
Once you have registered, the Zoom link will be emailed to you before the workshop. If you do not receive this, contact Leah leah@southlondongallery.org who will send you the link. 

Click on the link provided to join the meeting and you will enter a Waiting Room. Attendees will be admitted to the live workshop at the start of the session. 

If you have any problems with using Zoom, please contact Leah leah@southlondongallery.org who will happily help however possible. 

By booking this session you are consenting to have your camera on in order to participate in collaborative activities. 

The sessions will not be captioned. 
BIOGRAPHY
O'Honey Studio is a creative collective made up of three female practitioners: Sian Lewis, Natasha Taheem & Chloé Boodoo. Based in Leeds, Birmingham & Paris. With their background in design and combined skillset of printmaking, illustration, model making & animation, they have hosted a series of accessible art & design workshops since 2018. Being resourceful with everyday materials and maintaining a play focused atmosphere is at the centre of their workshops and classes.