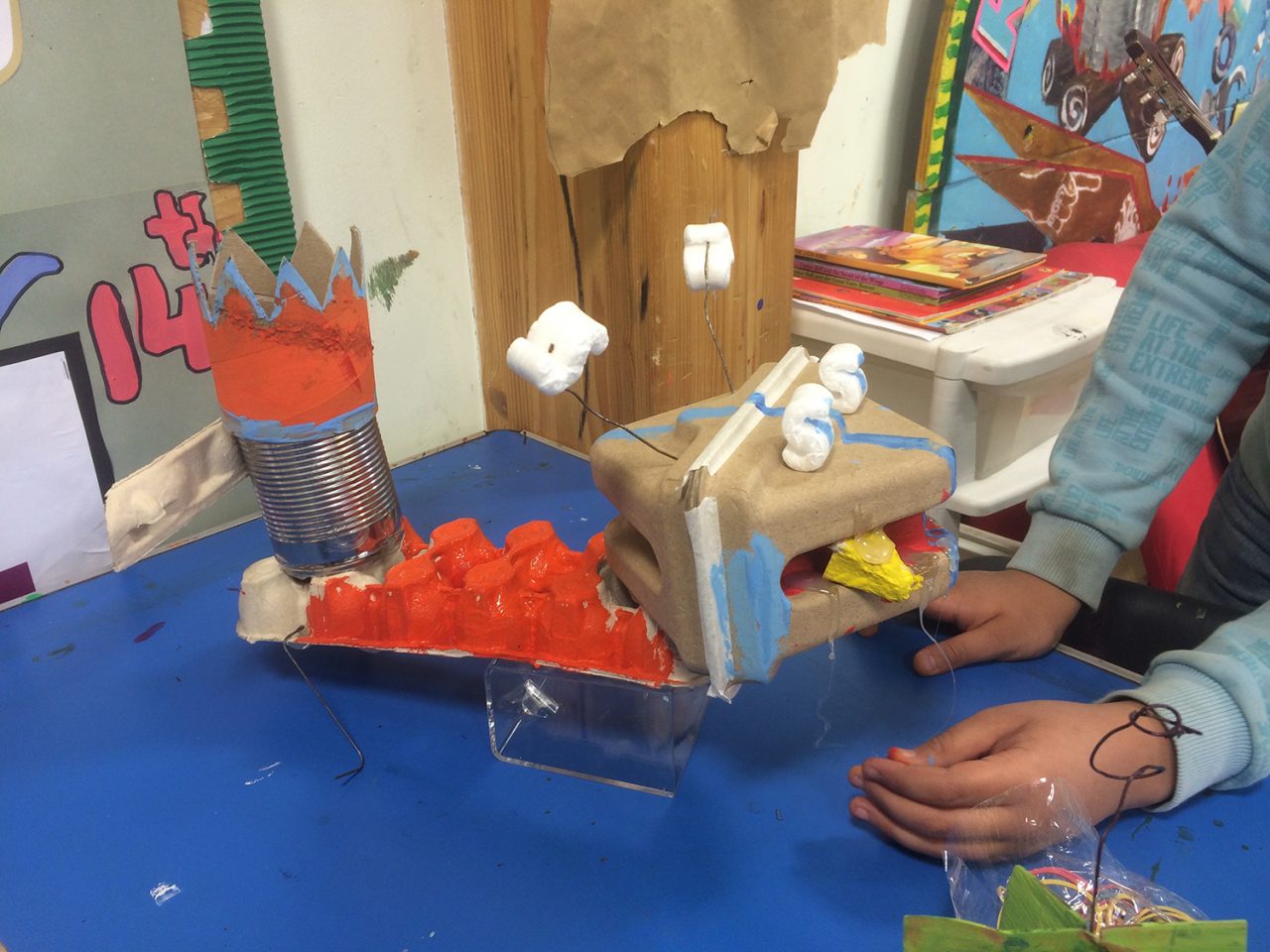 Artist Roshni Bhagotra invites children and families to assemble sculptures from everyday objects that make sounds. Join us in the studio to play with textures as we fill the room with magical soundscapes from the wilderness, the city and outer space.
Please note there will be no Sunday Spot workshop on Easter Sunday (21 April 2019).
Sunday Spot is an ongoing series of free, drop-in family activities which takes place every Sunday from 2-4pm, suitable for children aged 3-12 years. All sessions are inclusive, for more information on access to the gallery please read here.
BIOGRAPHY
Roshni Bhagotra is a multimedia artist who works with installation, sound, film, performance and radio. Her work investigates the spaces that surround art, music and popular culture. Creating a dialogue between viewer and space, her work comments on systems and structures that exist within our public and private spaces throughout society. Bhagotra recently launched Rounded Radio which is a digital radio station and artwork that presents in experimental formats that manifest as a physical live events or online listening experiences. Bhagotra also works at Chelsea College of Art and Design and is working on a series of radio shows titled 'Luv me Love me not, Love me Luv me not' which explores the history of the love song and its impact on society.