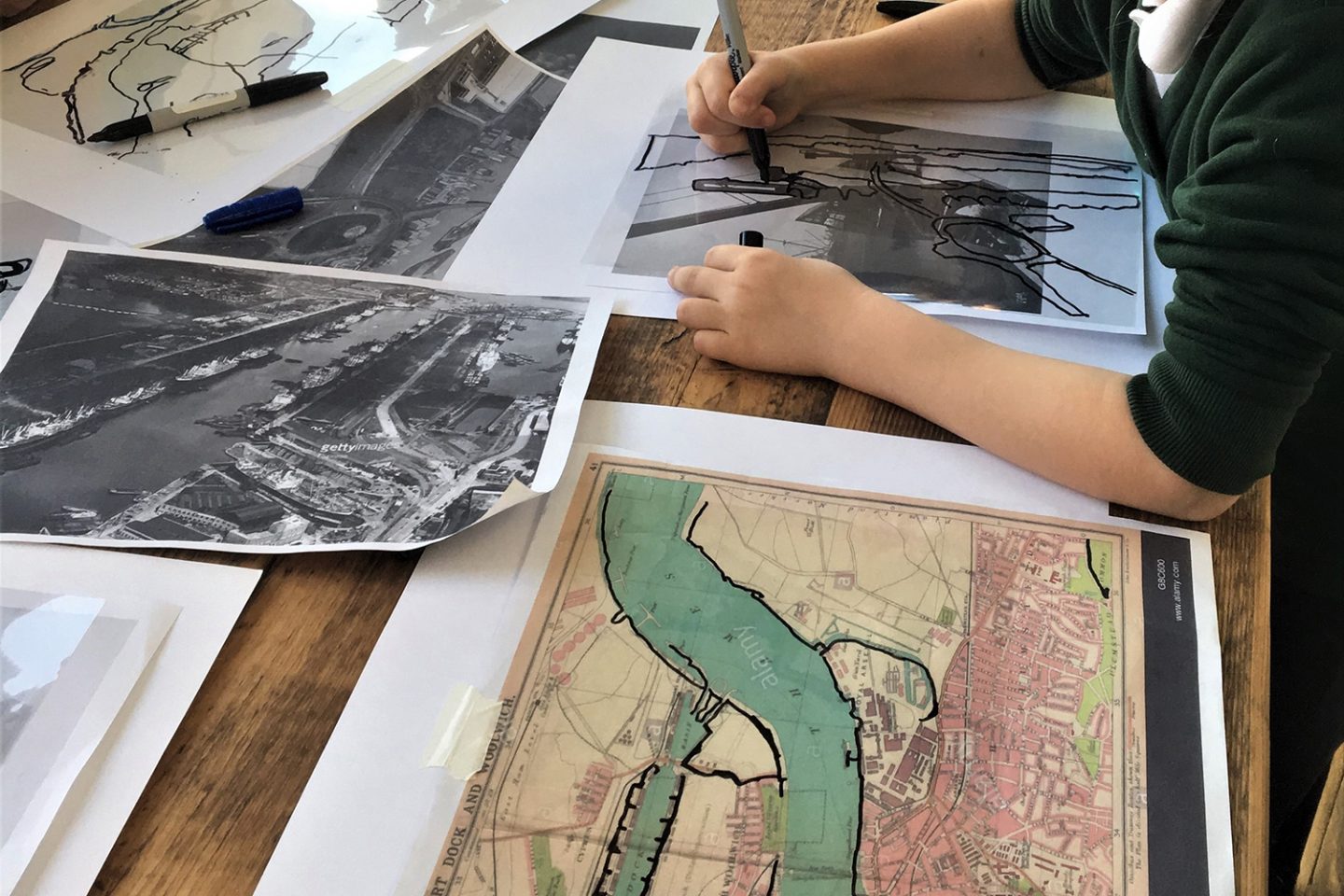 In October, join artist Sara Heywood at Sunday Spot to investigate the histories of the South London Gallery's newly opened Fire Station building. These sessions will bring to life the stories contained within the Fire Station's walls from horse-drawn fire carts to Kennedy's sausage factory to a dovecote for carrier pigeons. Come along to make large-scale artworks, working together to fill the studio through printing, sticking, hanging and drawing activities.
Sunday Spot is an ongoing series of free, drop-in family activities which takes place every Sunday from 2-4pm, suitable for children aged 3-12 years. All sessions are inclusive, for more information on access to the gallery please read here.
BIOGRAPHY
Sara Heywood is an installation artist based in London. Her practice uses a wide range of media including photography, sculpture, light, sound and video to create playful and surprising site-specific encounters and interventions. Researching historical archives and personal narratives is often the starting point for projects, that frequently engage local residents, schools and community groups.
Heywood is an experienced lead artist facilitator in visual arts education, as has worked in collaboration with The Whitechapel Gallery, Chisenhale Art Place and Bow Arts Trust. She is currently artist in residence at The Alton Estate, Roehampton; a yearlong residency commissioned by Artscape Management, Redrow Homes and Wandsworth Borough Council. She is devising a series of Soundscape interventions and public performance events with local people on the Estate, launching in Spring 2019.