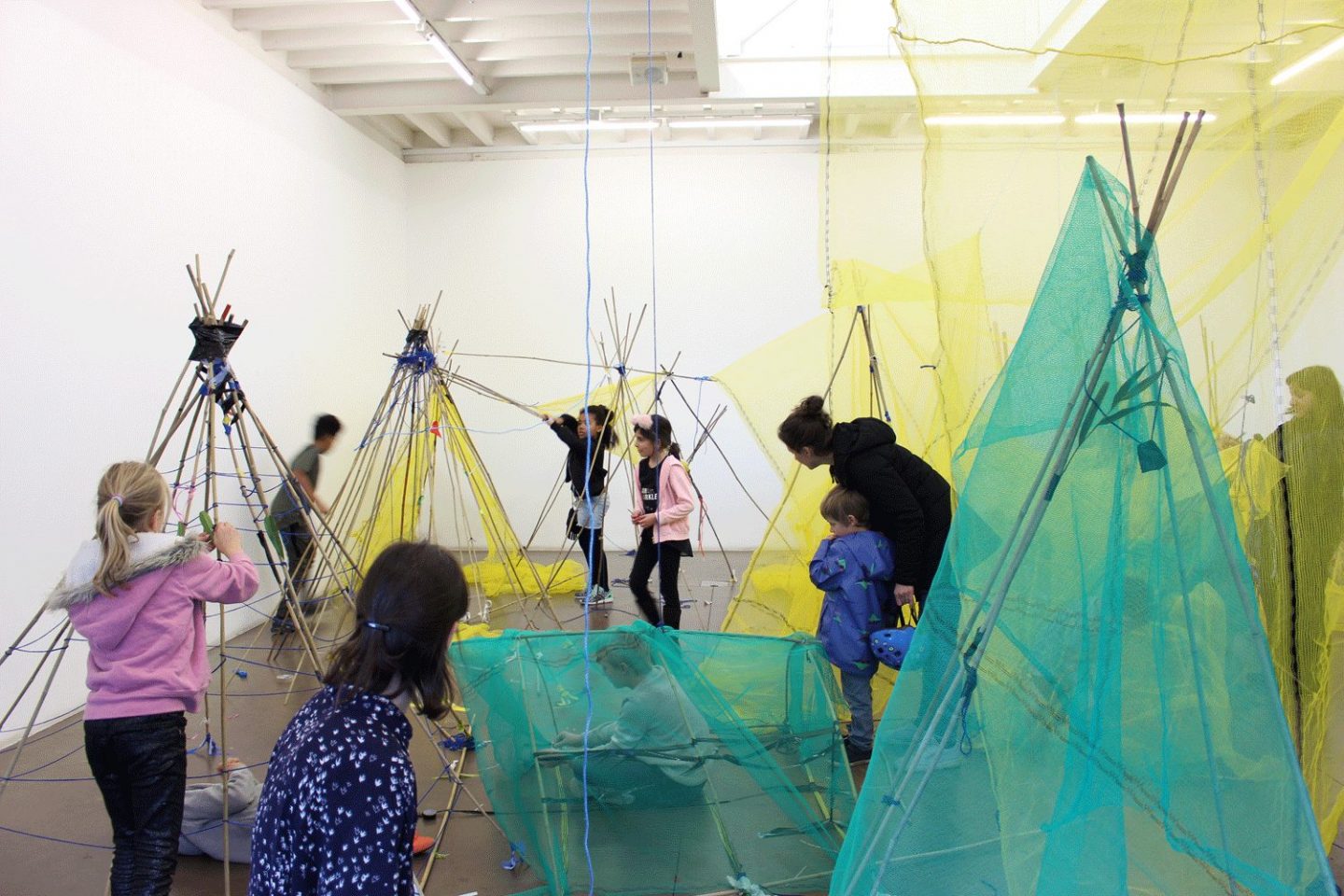 Construct a maze of tunnels, corridors and pathways inspired by water systems in our next Sunday Spot Workshop. Join artist Natasha Bird to transform the Clore Studio with large-scale modular structures.
This workshop is suitable for children aged 3-12 years. All sessions are inclusive, for more information on access to the gallery please click here.
Sunday Spot is an ongoing series of free, drop-in family activities which take place every Sunday from 2-4pm, including a self-led play space for children aged 0-5 years, and a monthly workshop for children aged 3-12. Click here to read more about Jemma Egan's Sunday Spot Play Space commission 'Family Members'.
ABOUT
Natasha Bird is an artist living and working in London. Her current work is concerned with ideas of flow and stagnation and their potential for production, both in present-day and historical real-world technologies, as well as fantastical narratives. Previous shows include Moloko Plus Six at Thamesmead, Texas; The Polder as a Cyborg at Cultureland, Amsterdam; and Rose Tower at the Kennington Residency, London.