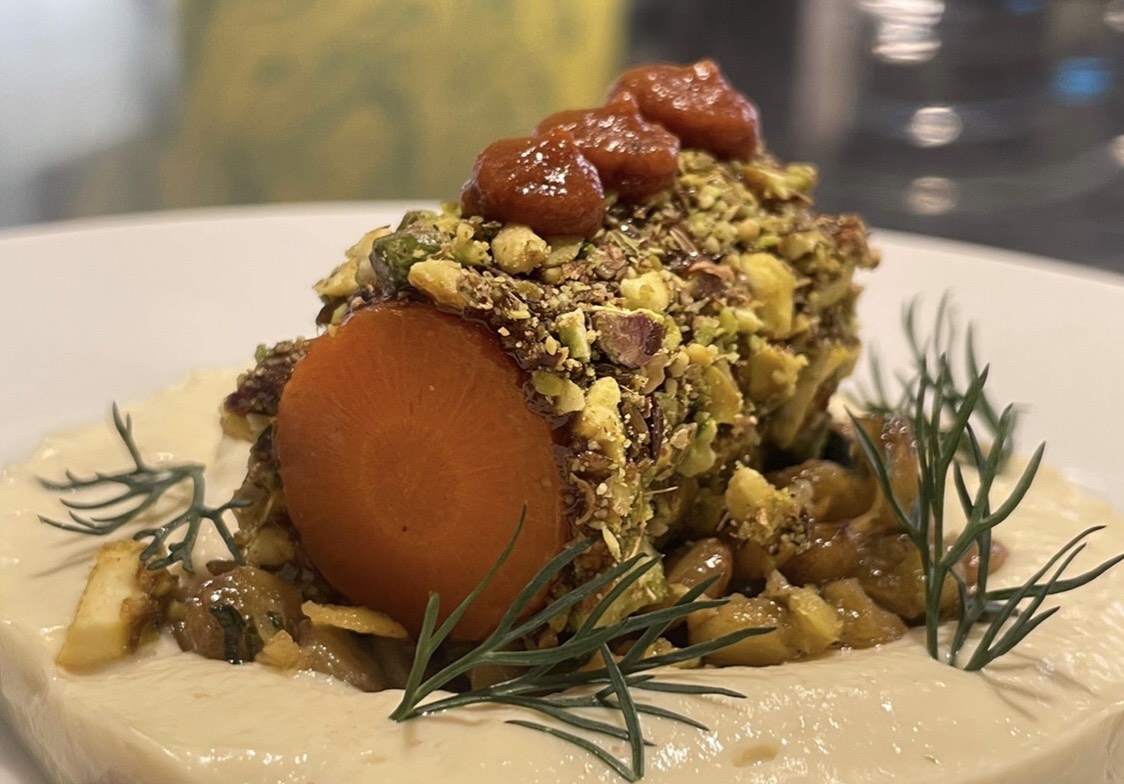 Two chefs out of one of London's leading plant based restaurants, Rishims Sachdeva's Tendril in Mayfair, come to South London Louie.
Chef George Nolan and Chef Calum Jackson celebrate leaf to stem cooking, particularly the variety of mushrooms we have available in the UK.
Showcasing what can be done to make things flavourful and meaty without animal products and drawing on influences from cuisines across the world, the menu aims to shed light on zero waste.
Menu
Porcini mushroom paté
Nduja croqueta, wild garlic
King oyster marinière samphire, wakame, sourdough crostini, mushroom crisp
Koji carrot, lentils, pistachio dukkah, tahini labneh, carrot sumac ketchup
Mushroom keema, Bombay crispy pomme anna, coriander chutney, apple curry sauce
Carrot ice cream, cardamom gel, shortbread