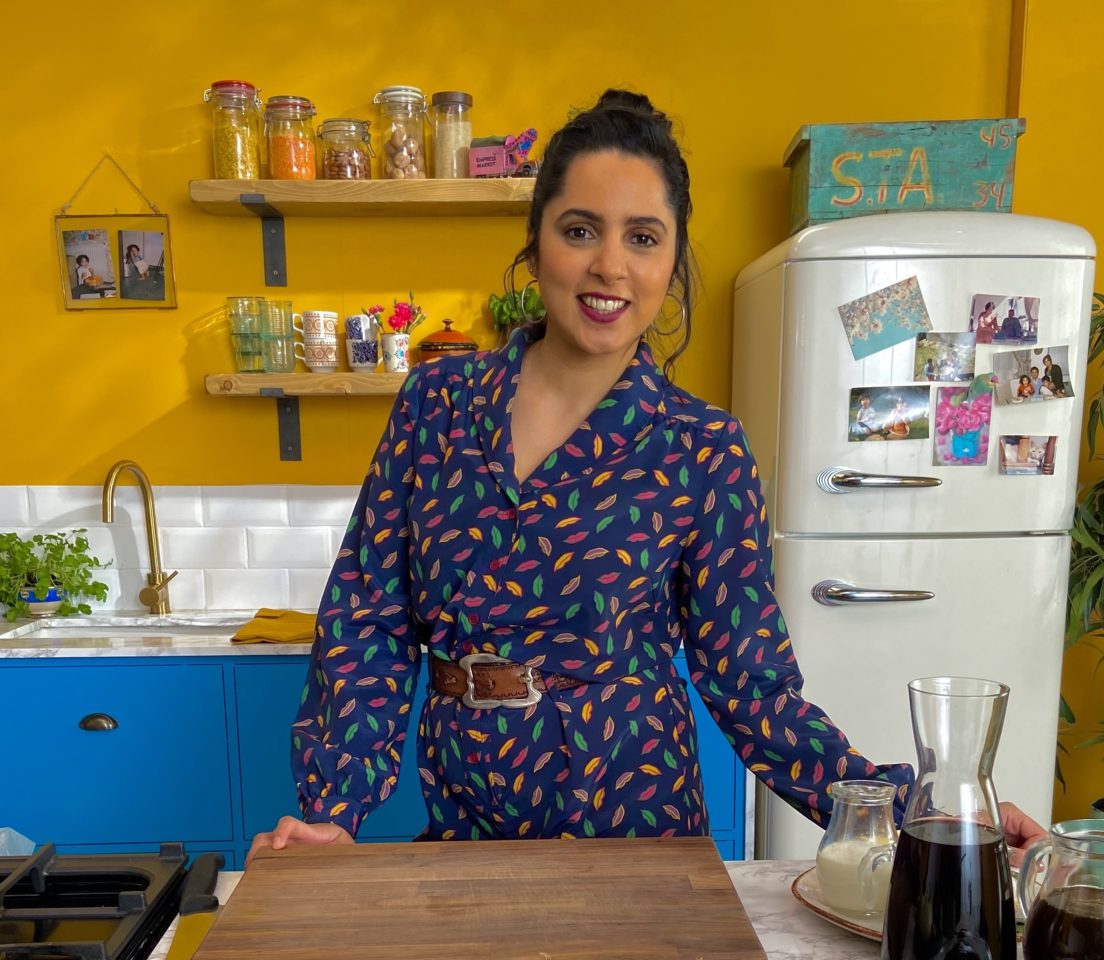 Fire & Water is a five course Pakistani Feast showcasing the nature of summer.
The Empress Market supper club, is about the contradictory elements that shape Pakistani food and culture.
The five course dinner reflects on a typical desi summer, playing with fiery heat and cooling water in each dish.
The tasting menus are interwoven with spoken word performances and talks centring on Pakistani culture and global migration, to create a truly immersive experience.
Fire and Water. Hot and Cold. Love and War. Scorching sunshine and torrential rain. At once beautiful and exciting but also a place of turbulence. This is Pakistan.
MENU
Gol Gappa
semolina puffs stuffed with spiced potato and chickpea, tamarind, pepper water
Sindhi Machi
whole seabass, red dried pomegranate masala, baked in a banana leaf
Barbecue corn ribs, burnt lime, pink salt
Watermelon ginger salad
Reshmi chicken kabab
coriander marinde coal charred chicken skewers, roti, red onion mooli salad
Burnt aubergine, rolled oat panjari, onion tadka
vegetarian option:
Paneer & almond kabab, tomato kachumber
[please email Empress Market if you'd like a vegetarian mains option]
Burnt aubergine, rolled oat panjari, onion tadka
Shikanji Gola Gonda
lemon and lime sorbet, chaat masala
Berry caked alaska
summer fruit pudding baked alaska