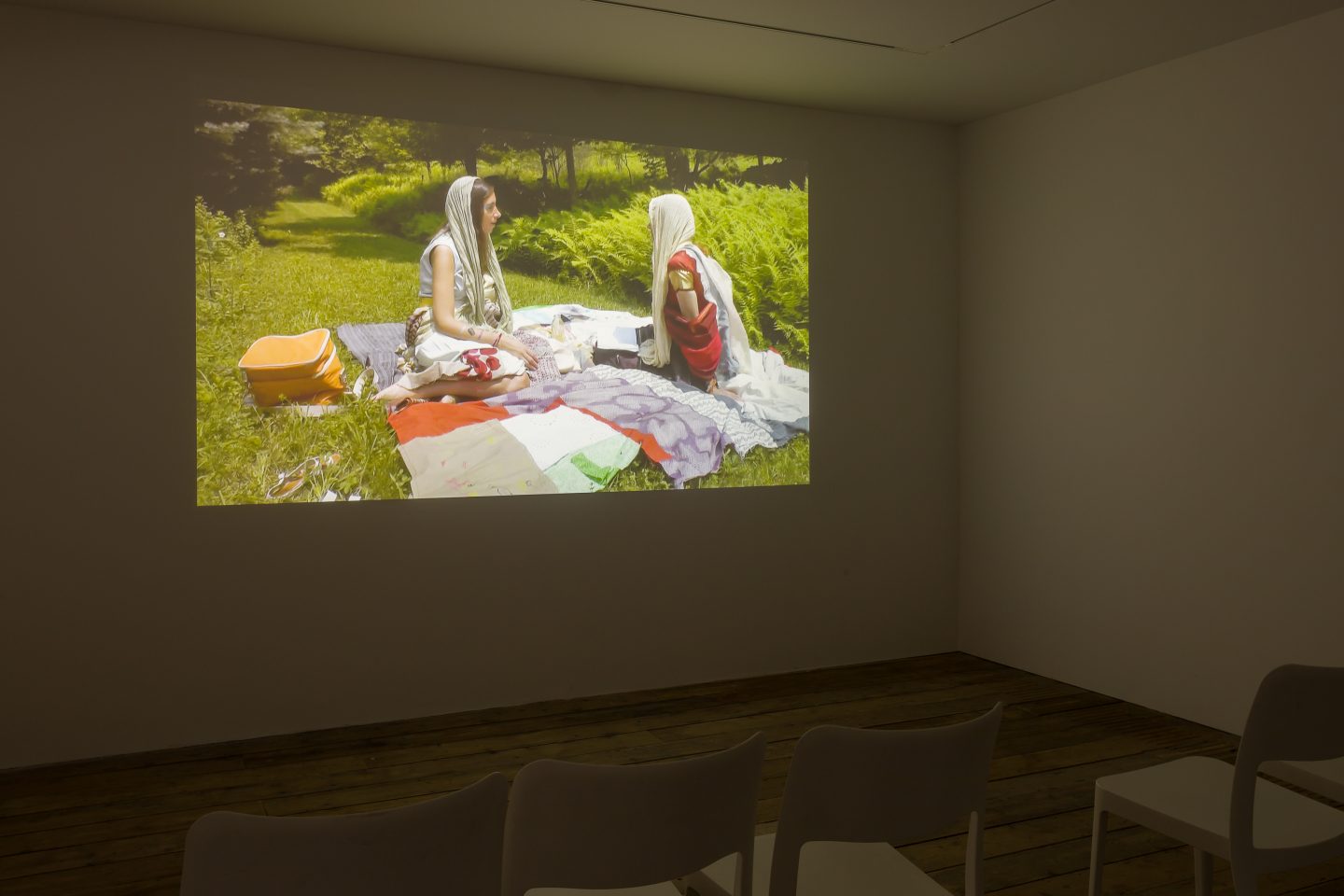 As part of American artist Susan Cianciolo's solo exhibition GOD LIFE: Modern House on Land Outside Game Table at the Fire Station, the SLG presents a continuous screening of the artist's 2015 film Queens and Kings and Working Class Heroes on selected Saturdays during the show.
The film, which was shot on location at the Cloisters Museum New York and in rural Mississippi and Maine, invites the viewer into Cianciolo's distinctive sensory world.  Children wearing hand-made costumes, including the artist's young daughter and regular collaborator Lilac, play games and perform rituals. Cianciolo's inimitable textiles recur across different scenes, and at one point Lilac unpacks one of the Kits series, some of which are currently on display in Gallery 3. The film's soundtrack plays an extended mantra by a spiritualist influential to the artist's life and work.
The film lasts 16 minutes and is screened in a continuous loop.
ACCESS