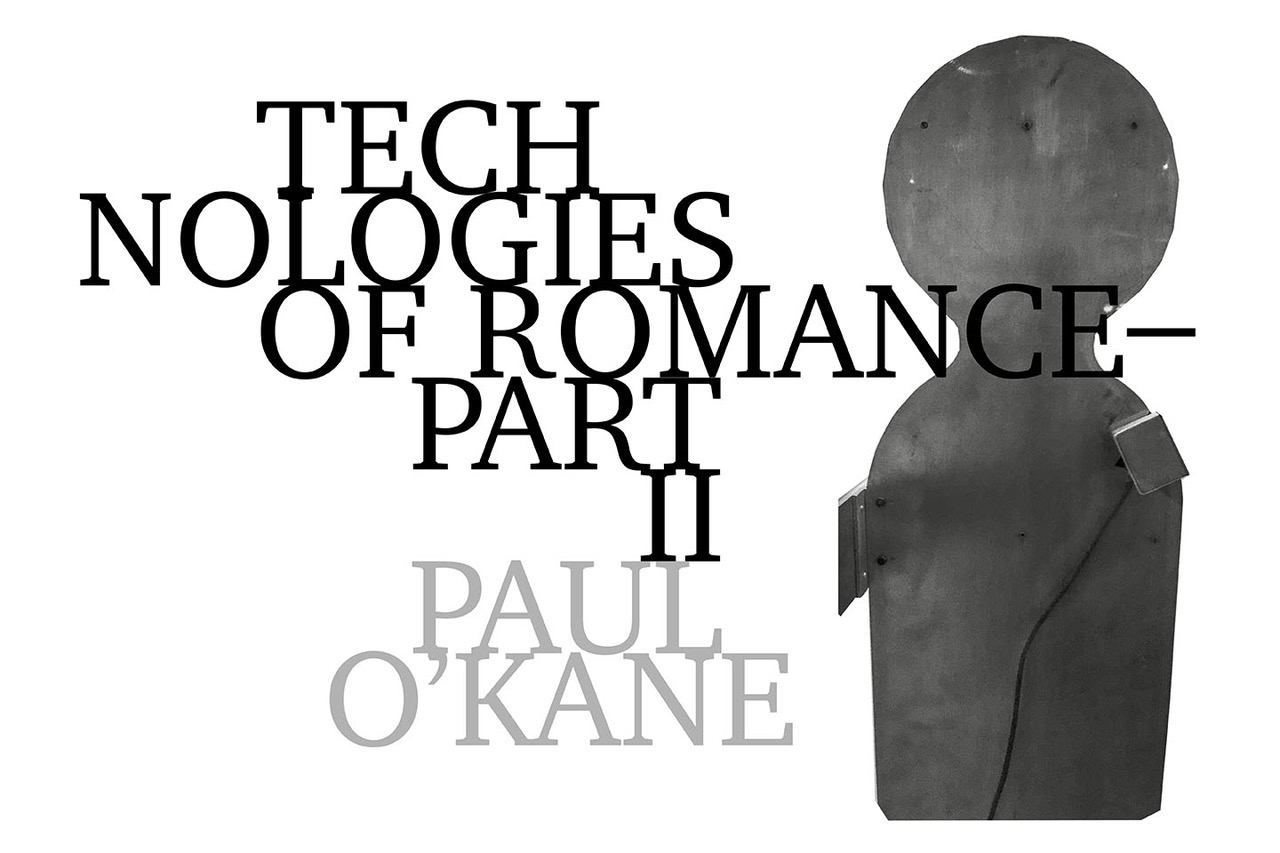 Join eeodo artist's publishers and Central Saint Martins, University of the Arts London, to celebrate the launch of Technologies of Romance – Part II (2018) the new book by artist and writer Paul O'Kane
The evening will feature a discussion and Q&A with all those involved in making the new publication: writer Paul O'Kane, artist DJ Roshni Bhagotra, distributor Bryony Lloyd, editor Bada Song, illustrator John Whapham, typographer, designer Catherine Dixon, printer Tony Yard, and Eleanor Vonne Brown, designer, maker, retailer and all round supporter of artists' books.
This event will be streamed online on Rounded Radio, hosted by Roshni Bhagotra.
The discussion will be guided by the proposition: 'The book as a romantic technology', and will be punctuated with clips from a list of the popular songs mentioned in the book.
#technologiesofromance
ABOUT
eeodo is a fledgling, non-profit maker and publisher of artist's books. While supporting invention and speculation they are committed to developing a broad audience and promoting the idea that art, while innovative and esoteric, is also an everyday human exchange.
Rounded Radio is an online listening platform dedicated to discovering, supporting and showcasing a wide range of sound and music work by local and international artists. Rounded is focused on challenging and exploring listening experiences through
a series of regular discussions, live performances and an appreciation of all things musical.
Paul O'Kane is an artist and writer who lectures in histories and theories of art and culture at CSM (UAL) and at SOAS. His long-running seminar 'Technologies of Romance' (and recent books of the same name) encourage the reader to contextualise 'new' technologies in accordance with an unbroken history of technologies and their significant influence on the development of art