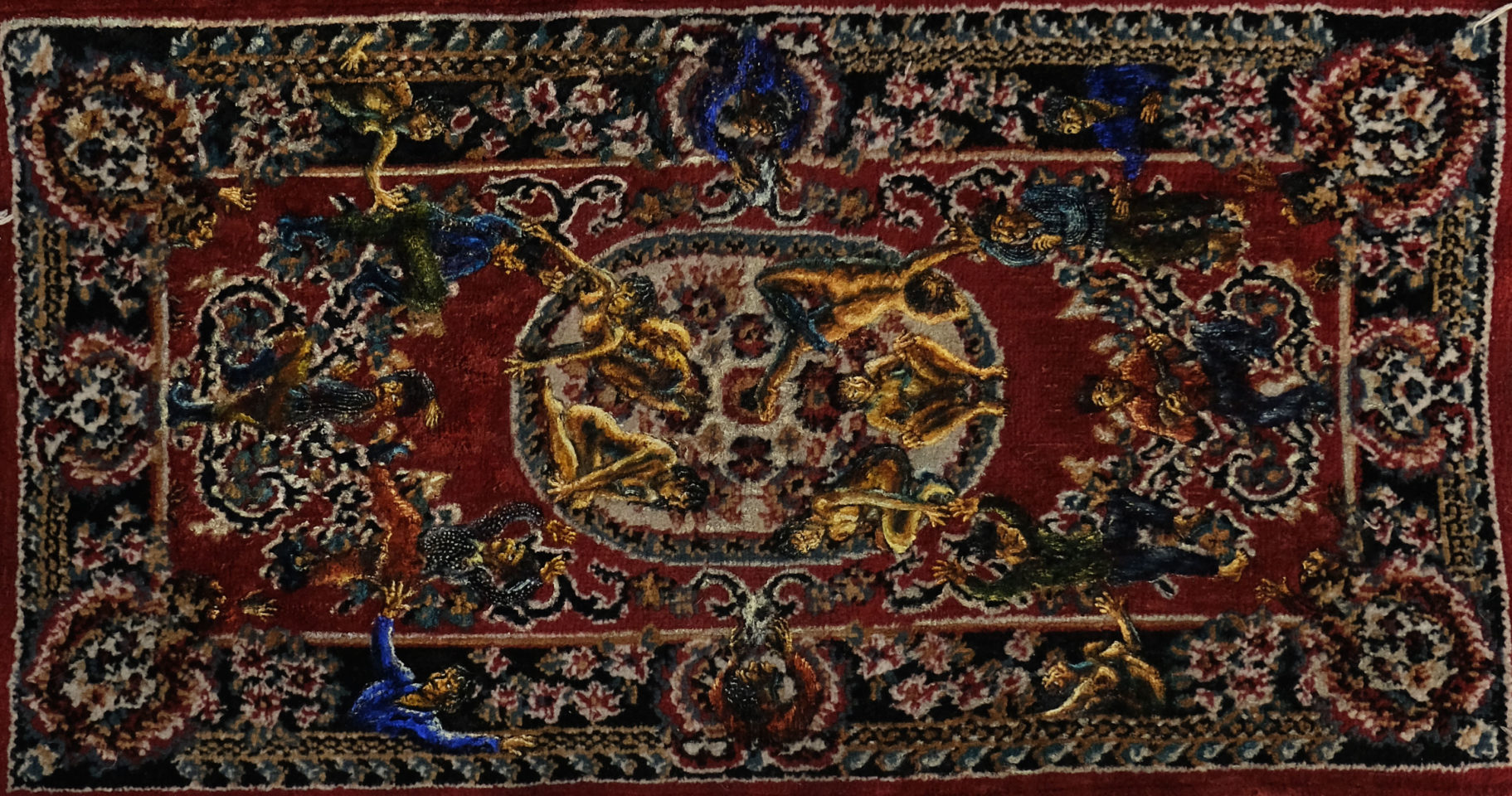 The Conch is a forum for artists to present work in progress and receive feedback from the audience. 
This edition of The Conch is curated by writer and curator Debbie Meniru and brings together presentations by artists Azeri Aghayeva and Kashin Patel. 
This session will explore the gaps in narrative painting, from what is deliberately concealed by the artist to what slips away during the process of making. 
BIOGRAPHIES
Debbie Meniru is a London-based writer and curator. Her writing has been featured in several arts publications, including two books on ceramics, and she is one of this year's writers for New Contemporaries. Her article 'Fried yam in the museum' is a set text on the MA Curating programme at the Courtauld Institute of Art.
Debbie works at the Hayward Gallery, most recently curating outdoor installations by Jyll Bradley and Souad Abdelrasoul and assisting on the acclaimed exhibition 'In the Black Fantastic'. Previously, she worked on exhibitions at organisations including Tate Modern, the Migration Museum and Somerset House.
Azeri Aghayeva works with painting, print-making and photography. Her practice manipulates observation to create landscapes that appear to be real but are disturbed by nuances of fiction, and are often informed by the presence of a lens. Recently her work has been hijacked by the presence of a Middle Eastern man, Molla Nesreddin, who with his thick oily moustache and crooked limbs tells the story of a lost time in the Caucasus regions. He has infested his image in her work, creating a playful yet agonising relationship as she has been exploring ways in which she can sabotage the image before he can.
Kashin Patel (b. 1997) is an artist from India, living and working between London, Mumbai and Surat. She graduated with an MA in Painting from the Royal College of Art, London (2022) and previously attained her BFA in painting at Sir J. J. School of Art, Mumbai (2020).
Kashin's work highlights the self and its constant struggle to exist in society. Isolation, relationships and anxiety are all depicted through a narrative of experiences, with the frequent use of humour to express seriousness. Kashin's ongoing series on fabric from India focuses on ideas of home, yearning and uncertainty.
ACCESS
Event is seated.
There will be one break.
Room may be dark at times to show presentations.
Wheelchair Access and Disabled Toilets are available at this site.
Please contact lily@southlondongallery.org with access requirements.