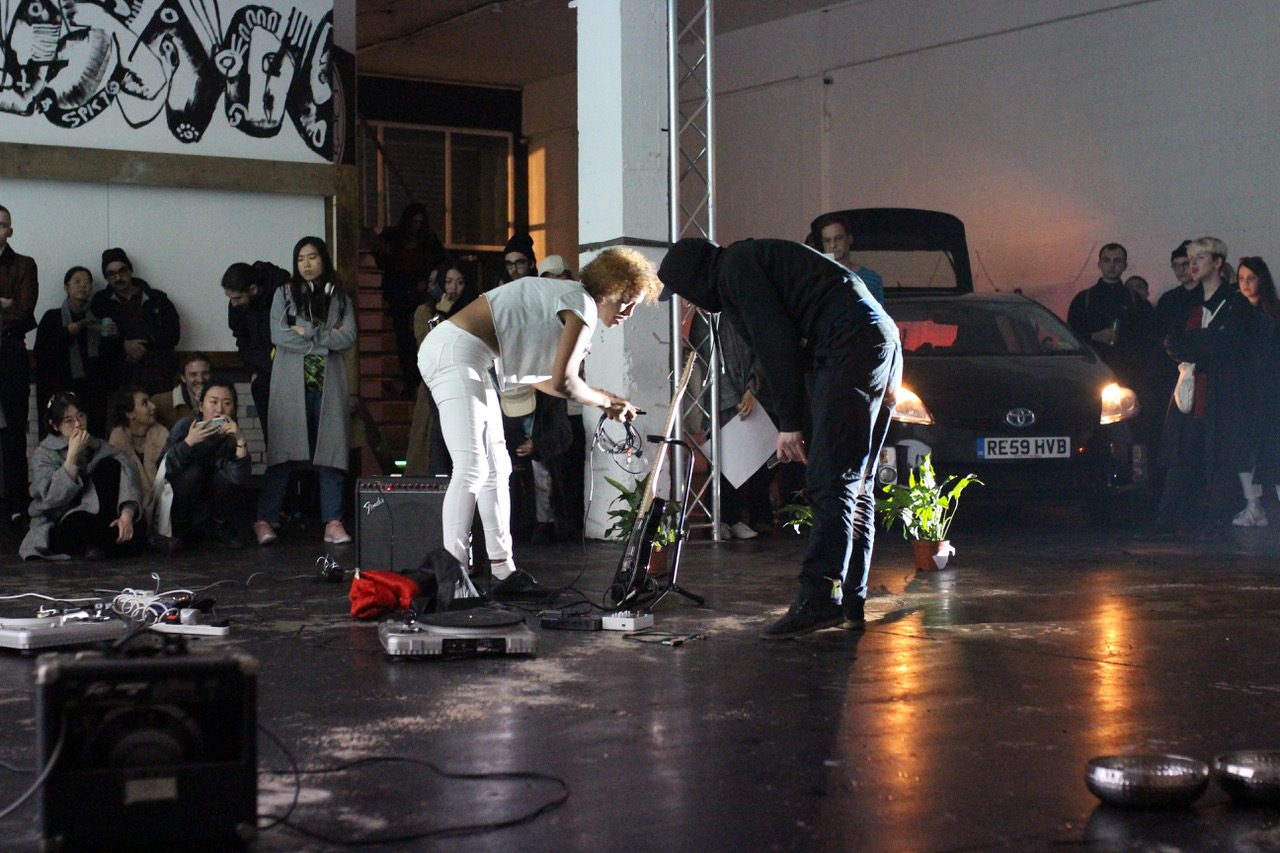 The Conch is an open forum for emerging artists and writers that invites critical feedback and open discussion in a relaxed atmosphere, outside of an academic institution.
Join us for this autumn edition of The Conch, curated by Naz Balkaya and Lily Tonge with artists Demelza Woodbridge, Leah Clements and Lou Lou Sainsbury. The event focuses on collaboration as a medium and practice.
Demelza Woodbridge presents a collaborative listening exercise, reflecting on recent explorations into breathing and plant sounds. Lou Lou Sainsbury shares new collaborations in letter writing, poetry and scores. Leah Clements presents an audiovisual storyboard for a work in process, drawing from her own and her peers' experiences of chronic illness.
Responses from the audience, curators and participating artists are invited throughout the evening to share and build strategies for collaboration. Programme notes for the session are available to download here.
Content guidance
One work includes a scene of a sexual nature and some explicit language
ACCESS
The full event will be live captioned via StageText
The discussion will last one hour and 30 minutes
Relaxed performance
Participants will not be visible during the event
The SLG takes event moderation very seriously. As such, to prevent the possibility of any offensive or inappropriate comments being shared during our online events, the chat function is disabled and only panellists are able to speak throughout. Attendees are warmly invited to use the Q&A functionality to ask questions, which are visible for the event hosts only.
ABOUT
Naz Balkaya is an artist-curator based in London. Her projects promote collaboration, solidarity and safe networking. Balkaya has a Curating MFA from Goldsmiths, is part of PEER FORUM 2020 and currently works as the Assistant Curator and UK Representative for Performistanbul. As part of Panicattack Duo, which she established with Cypriot artist Emilia Demetriou in 2014, she presents performance, video and photography, and also curates a series of exhibitions, performative workshops and panel discussions internationally.
Leah Clements is an artist based in London whose practice spans film, performance, writing, long-term research projects, and other media. Her work is concerned with the relationship between the psychological, emotional, and physical, often through personal accounts of unusual or hard-to-articulate experiences. Her work also focuses on sickness, cripness and disability in art, in critical and practical ways.
Lou Lou Sainsbury (she/her) is a trans artist, filmmaker and writer based in Margate, UK and Arnhem, Netherlands. She describes herself as a time traveller, making things that unwrite histories of living beings into mythopeaic dreamscapes, informed by queer and ecological activisms. She has exhibited and performed at La Casa Encendida and Yaby, Madrid; Nottingham Contemporary; Well Projects, Margate; Tate Modern and Flat Time House, London. She is currently studying her MA in Art Praxis at the Dutch Art Institute.
Demelza Woodbridge (AKA Demelza Toy Toy) is a London based artist who works across a variety of mediums including performance and sound. Her practice explores connections between autobiographical, socio-political, historical and cultural landscapes to engage with dialogues and questions of the body and identity. Demelza has presented work at the Institute of Contemporary Arts, Gasworks and Tate Modern, London; Fish Island, Bristol; Revolve Performance Festival, Uppsala; and Kommunale Galerie, Berlin.