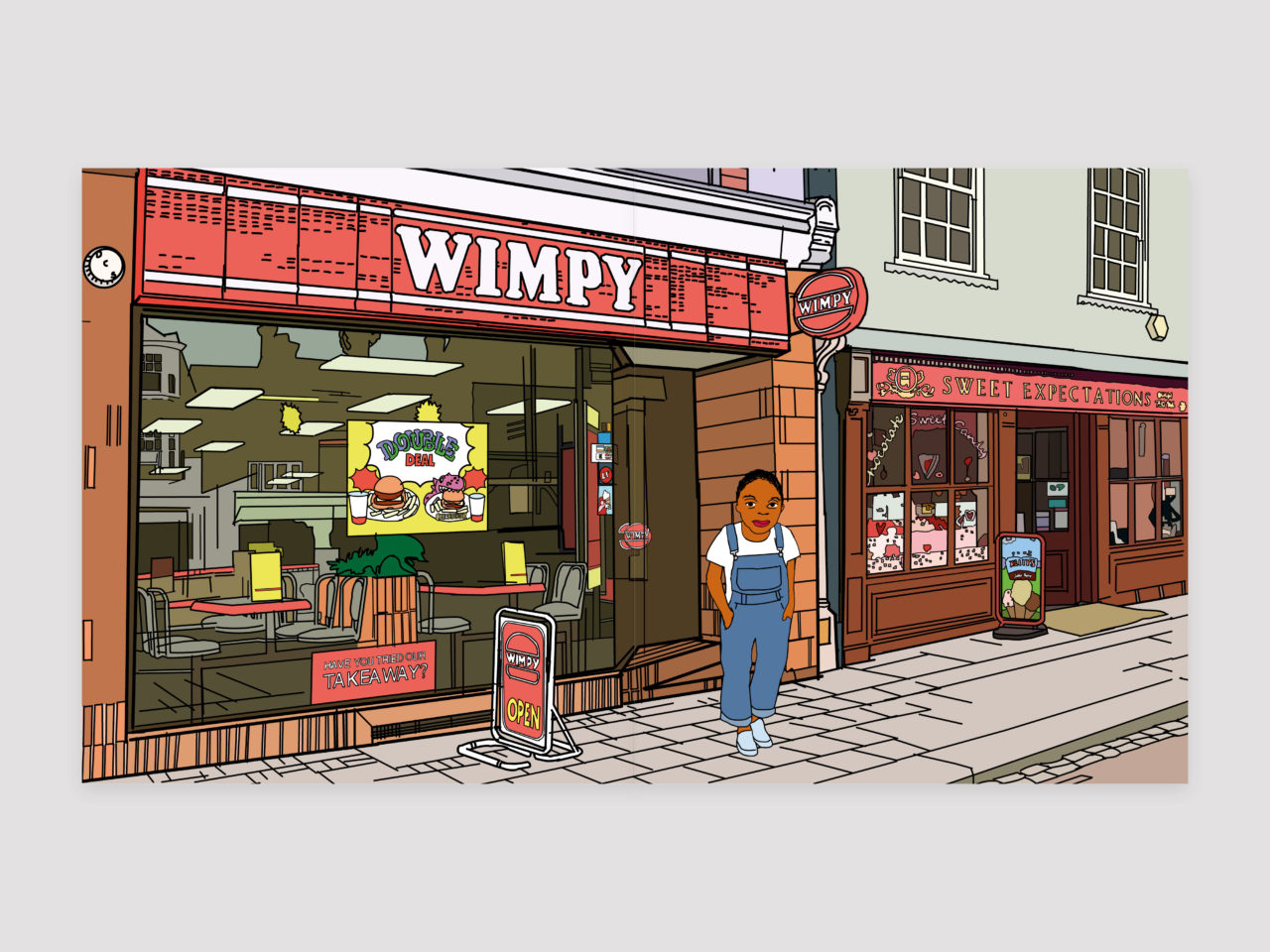 Join us for a book launch of This Is Not a Memoir by Janette Parris, featuring a performance from The Parris Experience.
Montez Press' latest publication release This Is Not a Memoir by Janette Parris is launching at the SLG, with a special performance from the band The Parris Experience, and an interview between the artist and Emily Pope.
What do you call a memoir that isn't? In This Is Not a Memoir, Janette Parris incisively narrates a journey through lost high street landmarks of East and South London, in a series of detailed artworks blending map, archive and anecdote with deadpan humour. Part graphic novel, part recollection, this is an intimate exploration of what it means to have ownership of public space, from Wimpy to Woolworth's via Canning Town. And somewhere in the gaps, in absent moments caught gazing at the sky or a kerbside, an impression of a life emerges–or is that just what she wants you to think?
About Janette Parris
Janette Parris is an artist who investigates the contemporary urban experience, using narrative, humour and popular formats including soap opera, stand-up comedy, musical theatre, pop music, cartoons, comics and animation. Parris has exhibited widely nationally and internationally for 25 years.
About Montez Press
Envisaged as the third iteration of the spirit of Lola Montez (Lola, Maria, Mario), Montez Press was formed in 2012. We have since commissioned and published experimental work by artists, writers and thinkers with a focus on queer and intersectional feminist practices through the lens of artists' writing. We are committed to curiosity, questioning established methods and systems, and engaging in open conversation and dialogue. Our methods are deeply collaborative. We seek to support unexpected creators, including those who may not receive institutional support due to social and economic systemic prejudices. We commit to a rigorous editorial process in our effort to produce work that takes risks and surprises and challenges the reader. 
ACCESS
Wheelchair access and disabled toilets are available at this site.
This event is seated.
The room will be dark.
Please contact mail@southlondongallery.org with access requirements.