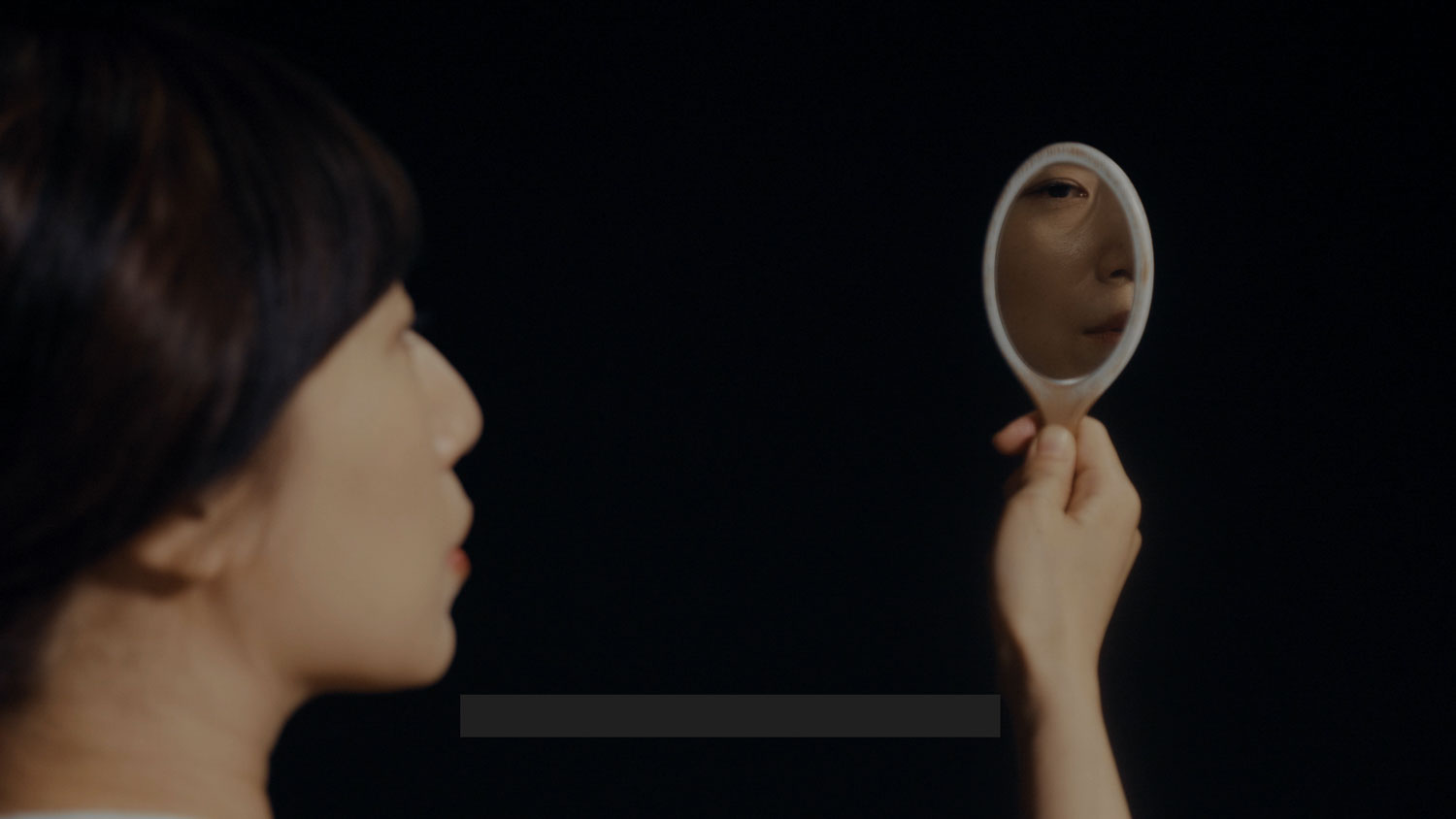 Tune in to episode 3 of TRANSMISSIONS. Episode 3 is selected by Shen Xin who is an artist currently based in Minneapolis, US.
Visit transmissions.tv to tune in and for details on the full programme.
Replay
This episode will be broadcast again on transmissions.tv on Friday 28 May, 10am.
About
TRANSMISSIONS is an online events platform that commissions artists to share their work within a classic DIY TV show format.
Artists
Shen Xin 
Shen Xin (b. 1990, Chengdu) creates moving image installations and performances that empower alternative histories, relations, and potentials between individuals and nation-states. They seek to create affirmative spaces of belonging that embrace polyphonic narratives and identities. Shen Xin's most recent work, Brine Lake (A New Body), will have its world premiere in Minds Rising, Spirits Tuning, Gwangju Biennale (2021), and its North American premiere in their first US museum solo exhibition at Walker Art Center (2021). Shen Xin has been a visiting artist at numerous institutions including, Slade School of Fine Art, Goldsmiths University London, University of Connecticut, and Newcastle University. They received the BALTIC Artists' Award (2017) and held the Rijksakademie residency in Amsterdam (2018-19). Shen Xin practice on Miní Sóta Makhóčhe, the land of the Dakhóta Oyáte, as well as in London, UK
You Mi
Dr. You Mi is a curator, researcher and lecturer at the Academy of Media Arts Cologne. Her long-term research and curatorial projects spin between the two extremes of the ancient and futuristic. She works with the Silk Road as a figuration for deep-time, deep-space nomadic imageries and old and new networks/technologies. Under this rubric, she has curated programs at Asian Culture Center in Gwangju, South Korea, Ulaanbaatar International Media Art Festival, Mongolia (2016), and with Binna Choi, she is co-steering a research/curatorial project "Unmapping Eurasia" (2018-2021). At the same time, her interests in politics around technology and futures led her to work on "actionable speculations", articulated in the exhibition, workshops and sci-fi-a-thon "Sci-(no)-Fi" at the Academy of the Arts of the World, Cologne (2019), as well as in her function as chair of committee on Media Arts and Technology for the transnational political NGO Common Action Forum. She is one of the curators of the 13thShanghai Biennale (2020-2021).
Wang Tuo
Born and raised in Changchun, China, Wang Tuo currently lives and works in Beijing. Through his performative manipulation and intervention in intellectual legacies such as literature and historical narrative, Wang Tuo employs mediums of film, painting and performance to examine the unreliable relationship between the contemporary human status, myth and cultural archive. Wang's practice also seeks to develop a discourse on how present ideology is derived from its historical context continues to adapt to changing condition.
Wang has recent solo shows at Present Company, New York, Salt Project, Beijing, Taikang Space, Beijing, and recent group shows at Power Station of Art, Shanghai, National Museum of Modern and Contemporary Art, Seoul, Julia Stoschek Collection, Düsseldorf, Staatliche Kunsthalle Baden-Baden, Zarya Center for Contemporary Art, Vladivostok, OCAT, Shenzhen & Shanghai, How Art Museum, Shanghai, Queens Museum, New York, National Taiwan Museum of Fine Arts, Taichung.
Wang Tuo was an Artist in Residence at the Queens Museum, New York from 2015 to 2017. He won the China Top Shorts Award and the Outstanding Art Exploration Award for Chinese Short Films in Beijing International Short Film Festival 2018. Wang Tuo is the winner of the Three Shadows Photography Award 2018 and the Youth Contemporary Art Wuzhen Award 2019. He was awarded a research residency at KADIST San Francisco 2020. In 2021, Wang Tuo will have his first institutional survey at UCCA Beijing.
Zairong Xiang
Zairong Xiang is Assistant Professor of Comparative Literature and Associate Director of Art of Duke Kunshan University. He is author of Queer Ancient Way: A Decolonial Exploration (punctum books, 2018). He was chief curator of the "minor cosmopolitan weekend" at the HKW Haus der Kulturen der Welt (2018), and editor of its catalogue minor cosmopolitan: Thinking Art, Politics and the Universe Together Otherwise (Diaphanes 2020). As a member of the Hyperimage Group, he has co-curated the 2021 Guangzhou Image Triennial. He is working on two projects, respectively dealing with the concepts of "transdualism" and "counterfeit" in the Global South especially Latin America and China. He was Fellow at the ICI-Berlin Institute for Cultural Inquiry (2014 – 2016) and postdoctoral fellow of the DFG Research Training Group minor cosmopolitanisms at Potsdam University (2016-2020). All his writings can be read here: www.xiangzairong.com
Access
All episodes of TRANSMISSIONS feature mature content.
All films are captioned.