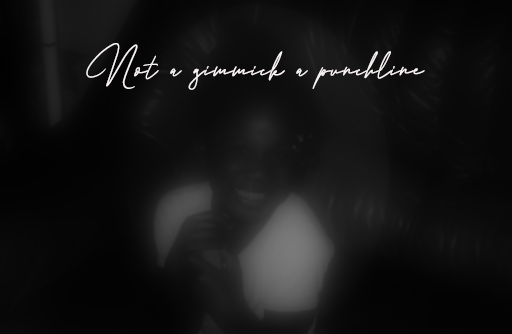 Tune in to episode two of TRANSMISSIONS, Not a gimmick, a punchline by Christelle Oyiri (CRYSTALLMESS).
Low key obsessed with reality TV, the multidisciplinary artist and musician Christelle Oyiri presents a specially commissioned episode for TRANSMISSIONS.
Visit transmissions.tv to watch and for details on the full programme.
Replay
This episode will be broadcast again on transmissions.tv on Friday 30 April, 10am.
About
TRANSMISSIONS is an online events platform that commissions artists to share their work within a classic DIY TV show format.
Christelle Oyiri (b. Nogent-sur-Marne, 1992) is a multidisciplinary artist based in Paris. She is a sound artist and DJ as well as a performer. Her work highlights forgotten mythologies, the subtle interstices between memory and alienation, DIY culture and technology. Her work has been exhibited at Lafayette Anticipations, France (2019); Frac Lorraine, France (2019); La Gaité Lyrique, France (2018); Espace Arlaud, Lausanne (2018); HEK, Basel (2019) Auto Italia South East, London (2019).
Access
There is mature content in all episodes of TRANSMISSIONS.
All films are captioned.