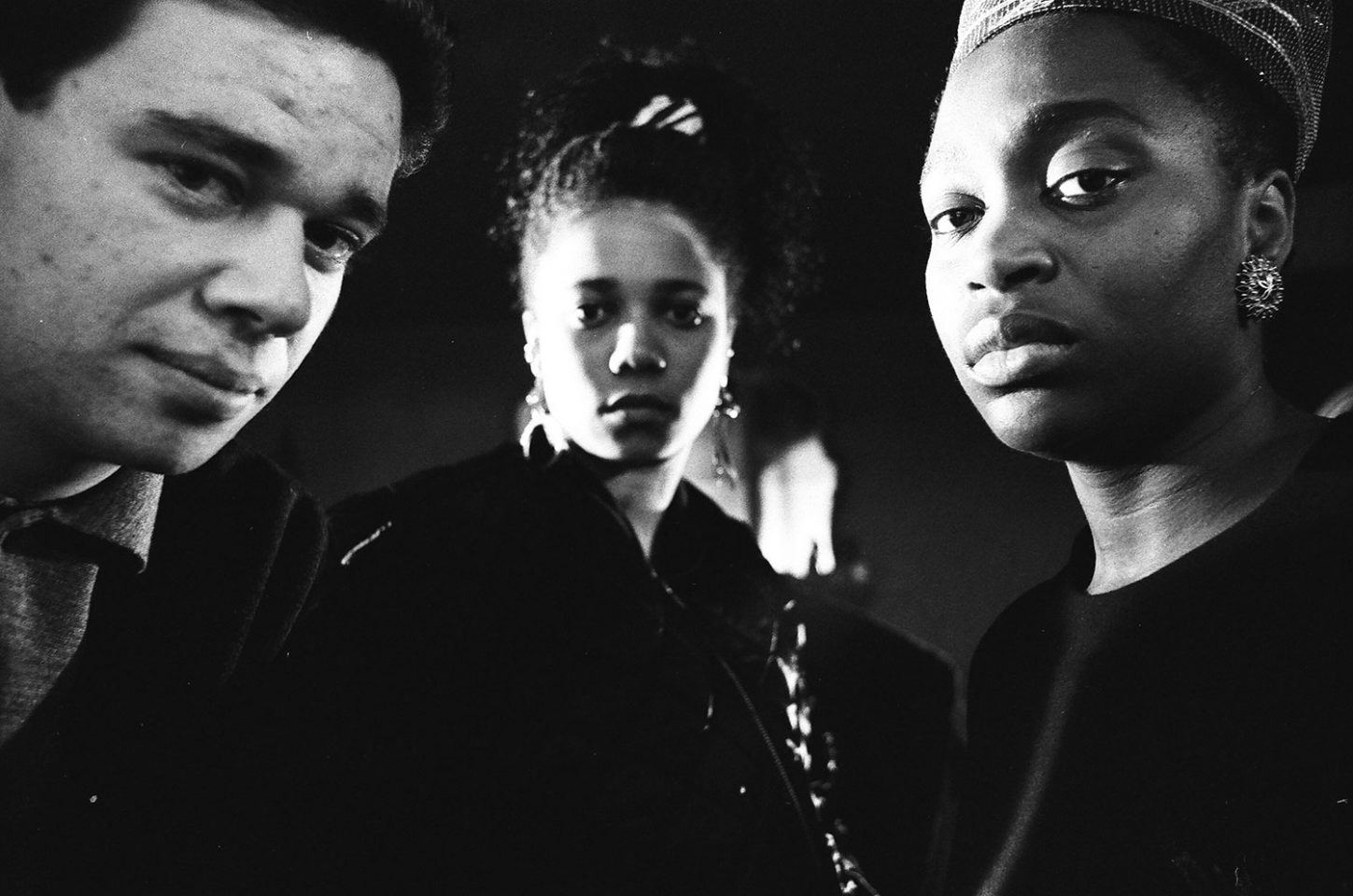 Ufuoma Essi presents a double screening of two films that have influenced her own practice as a video artist and filmmaker.
Dreaming Rivers (1988) was written and directed by Martina (Judah) Attile for Sankofa Film & Video collective. In this allegorical work, actor Corinne Skinner Carter performs the role of Ms T, a black Caribbean woman, as she is visited by her British-raised children on her deathbed. Her children: Daughter (Angela Wynter), Sister (Nimmy March) and Sonny (Roderick Hart) sit at her bedside and attend to the unspoken intimacies of history and transnational belonging.
Isaac Julien's Territories (1984) interrogates footage of the Notting Hill Carnival in an experimental documentary format. The film highlights the creativity of black street culture in the context of the contested space of the inner city.
This screening takes place online on YouTube. Total run time: 56 mins
BIOGRAPHIES
Ufuoma Essi (b. 1995, London) is a video artist, filmmaker and film programmer from Lewisham, south east London. Essi studied at University College London, 2014–2018 and the University of Pennsylvania, 2016–2017. Essi is currently Postgraduate Artist in Residence at the SLG.
Previous exhibitions and screenings include Barbican Centre, London; Museum of Contemporary Art, Los Angeles; Croydon Art Store, London; Black Star Film Festival, Philadelphia; South London Gallery; and Chisenhale Studios, London.
Isaac Julien (b.1960, London) studied at Saint Martins School of Art from 1980 to 1984. His work draws from and comments on a range of disciplines and practices (film, dance, photography, music, theatre, painting, and sculpture) and unites them in dramatic audiovisual film installations, photographic works, and documentary films.
Julien has had various solo exhibitions at institutions such as the Art Institute of Chicago (2013), the MCA San Diego (2012), the Bass Museum, Miami (2010), and the Centre Pompidou (2005) among others. In the winter of 2013-14 his installation Ten Thousand Waves (2010) was on view at the Museum of Modern Art, New York. Isaac Julien's recent exhibition at the De Pont Museum entitled Riot was a survey show spanning thirty years of his career.
Martina (Judah) Attille is a filmmaker, based in London since 1961. Attille is one of five founding members of the collective Sankofa Film & Video from 1983 to 1988. Attille has contributed installations, images and essays to events and art publications including, Smile for Mirage: Enigmas of Race Difference and Desire (ICA, 1995), Smile #2 for The Fact of Blackness: Frantz Fanon and Visual Representation (1996), Still, in Rhapsodies in Black: The Art of the Harlem Renaissance (1997), Saint Michael Stewart, 1994, in Today I shall judge nothing that occurs, Lyle Ashton Harris (2017) and ©️2021(gold) commissioned for the Tate Britain Display research publication, Works from Tate's Collection: Ima-Abasi Okon (2021).
ACCESS
Running time approx 60-70 minutes total.
The films are not subtitled. A transcript of Territories and Dreaming Rivers will be shared with ticket holders via email.