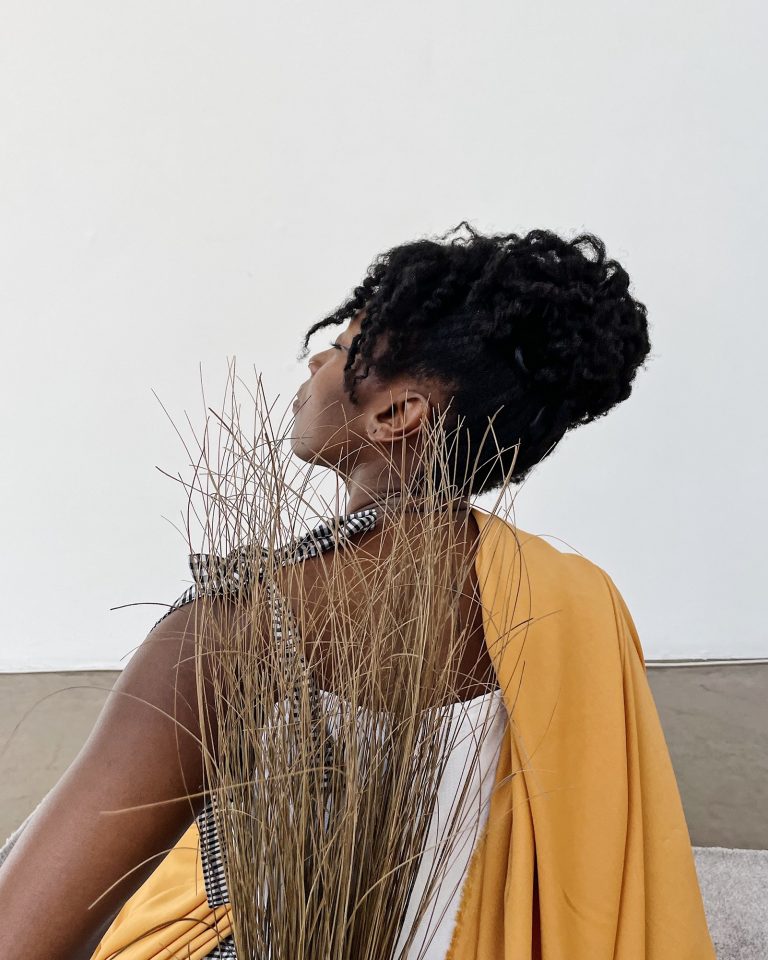 Valerie Asiimwe Amani presents a new performance and installation at the South London Gallery in partnership with The Roberts Institute of Art following five weeks in residence at the gallery.
The performance brings together Amani's interests in the varied ways in which cultures intersect, be that through music, food, faith, texts or dialogue. For this presentation she is particularly interested in the locality of the gallery and the Caribbean and African diasporic communities that live in the area. The work will focus on the space of the home, and the public and private relationships that form within domestic spaces. Through this performance the artist will explore how people experience and share these spaces and how one can be denied space within the home. The multi-sensory performance will take place across the main gallery space at the South London Gallery and will feature sound, both live and recorded, video, smell, text and an installation.
The work will also feature artistic interventions from artists Rehema Chachage and Pamina Sebastião that are currently in development. Rehema will be looking at how the kitchen preserves communal knowledge through recipes and conversation. Pamina intervenes in the bedroom as a place to challenge ideas of identity around childhood, queerness and art.
Read our interview with Amani to find out more about her processes and inspirations behind the new work.
This partnership between the Roberts Institute of Art and the South London Gallery was rooted in a collaborative approach in which external, UK-wide nominators put forward a selection of artists who have had limited exposure in London, for consideration by a panel. The panel was composed of representatives from RIA, the South London Gallery as well as Korean-Canadian artist, Zadie Xa.
About Valerie Asiimwe Amani
Valerie Asiimwe Amani (b.1991) is a Tanzanian artist and writer working through multidisciplinary explorations of performative video, text, textile and installation. Her practice interrogates the ways in which body erotics, language, place and the metaphysical are used to situate (or isolate) the self in and out of community. She holds an MFA from The Ruskin School of Art and has exhibited internationally including The GRASSI Museum (Leipzig); Rele Gallery (Lagos) and The Zeitz Museum of Contemporary African Art (Cape Town).
About the Roberts Institute of Art
RIA is a non-profit contemporary arts organisation. RIA commissions pioneering performance art, collaborates with national partners on exhibitions and works to research and share the David and Indrė Roberts Collection. For over a decade the organisation has championed diverse performance work through commissions and innovative programming.
therobertsinstituteofart.com |
Instagram: @therobertsinstituteofart |Twitter: @RobertsInstArt
ACCESS
This is a standing event, with stools available on request
The performance will be documented with photography and video recording, please notify a member of staff if you would not like to be photographed.
The performance will be repeated:
Sat 11 Jun
2pm – 3.30pm
4pm – 5.30pm
Sun 12 Jun
2pm – 3.30pm
4pm – 5.30pm
There may be tickets available on the door, but booking in advance is advised.
Be the first to hear about our exhibitions and events by signing up to our mailing list.