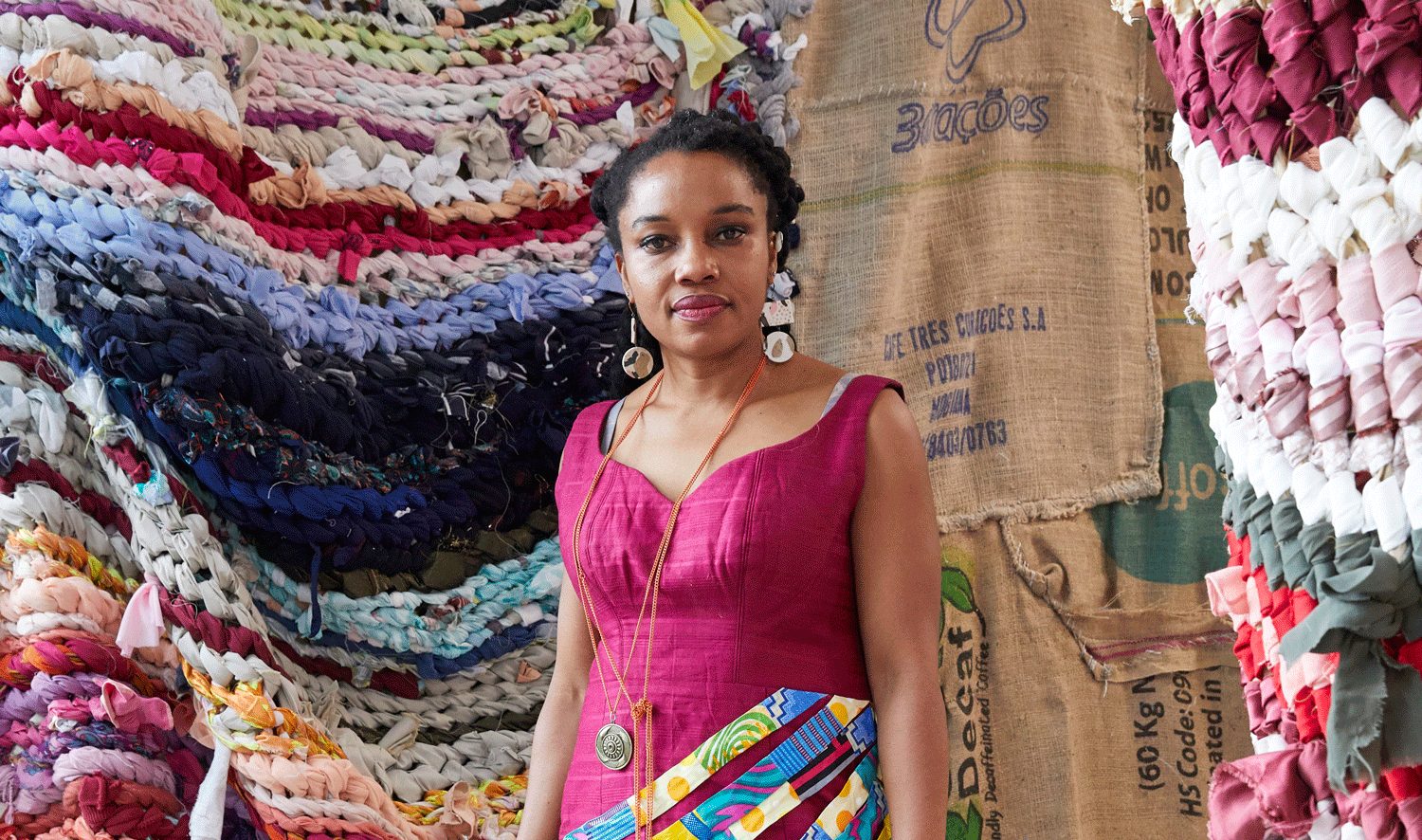 Victoria-Idongesit Udondian discusses her Open Plan Art Block commission, Àdápé, alongside her wider practice with Elvira Dyangani Ose, director of The Showroom.
For her Art Block commission, Udondian collaborates with local children and adults to create a large-scale tapestry sculpture made from locally-sourced materials and second-hand clothes. The installation evolves and is activated as residents are invited to contribute items that connect them to their background, cultural lineage, religious affiliations or lived experiences.
ABOUT
Victoria-Idongesit Udondian creates work that questions notions of cultural identity and post-colonial positions in relation to her experiences growing up in Nigeria. Her work is driven by her interest in textiles and the potential for clothing to shape identity, informed by the histories and tacit meanings embedded in everyday materials. Udondian's works have been exhibited internationally in Lagos, Venice, New York and the UK.
Elvira Dyangani Ose is the Director of The Showroom, London. She is a lecturer in Visual Cultures at Goldsmiths, a member of the Thought Council at the Fondazione Prada and an independent curator. Previously she was the Senior Curator at Creative Time, a New York-based non-profit public arts organisation. She was curator of the eighth edition of the Göteborg International Biennial for Contemporary art (GIBCA 2015) and Curator, International Art at Tate Modern (2011 – 2014). She is also part of Tate Modern's Advisory Council.
ACCESS
The talk comprises a conversation accompanied by images shown from a projector, followed by audience questions.
The event is seated. There will be low lighting in the room for the projector.
Running time: 1 hour 30 minutes
Ear plugs, ear defenders, magnifying glasses and wheelchairs are all available.
Captioning and subtitles are not available at this event.