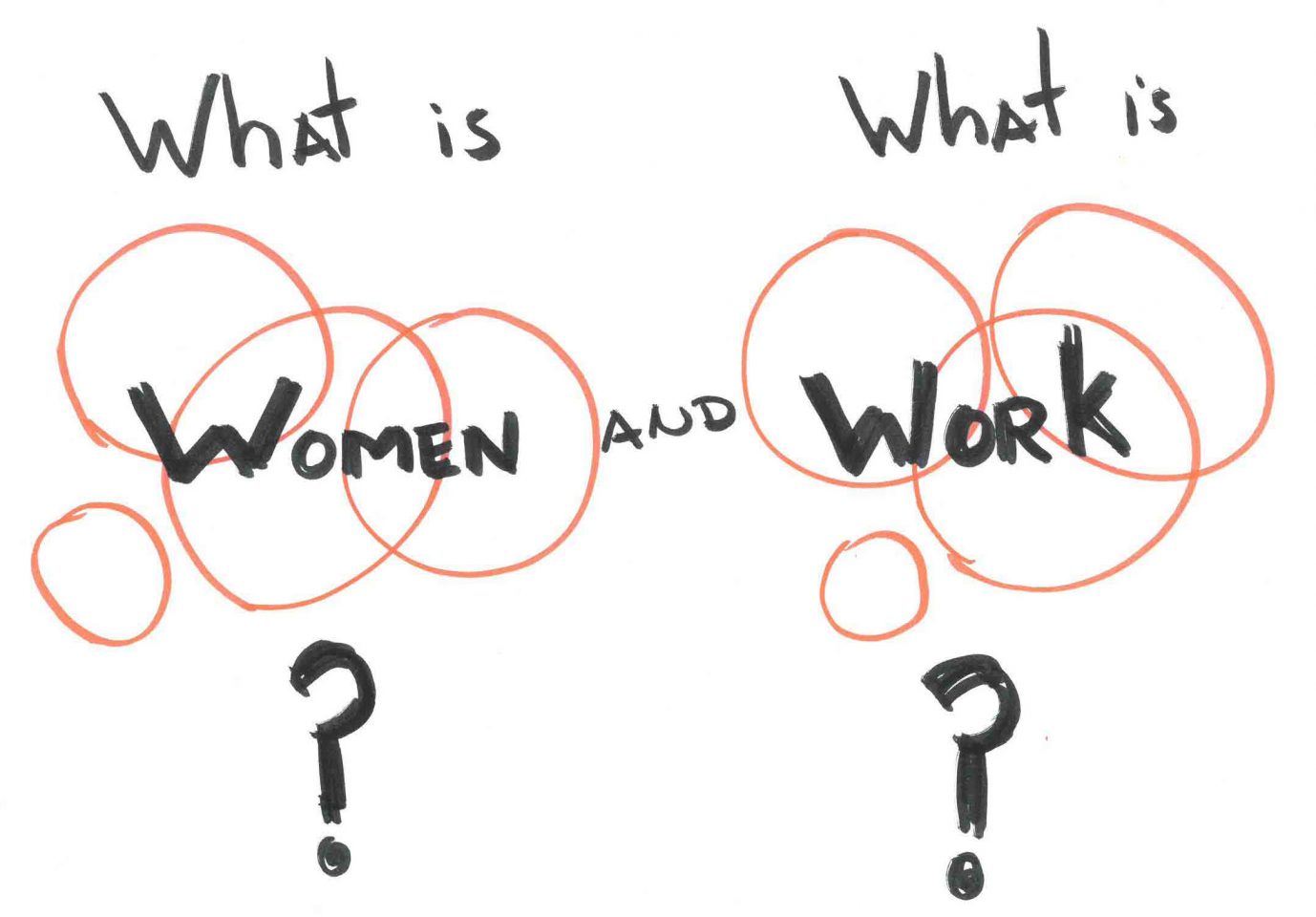 This workshop, led by artist Andrea Francke, explores what the terms 'women' and 'work' mean to us today.
Inspired by an exhibition organised at the SLG in 1975 by artists Margaret Harrison, Kay Hunt and Mary Kelly titled Women and Work: A Document on the Division of Labour in Industry 1973–75, discussions on the day will explore the different ways in which the definition of 'women' and 'work' are understood and constructed.
Workshop participants can contribute their own experiences and refer to examples and historical analysis from Black British Feminism, Womanism, The International Wages for Housework Campaign, The Welfare Rights Movement, Feminismo Comunitario, Queer theory, Fugitive Feminism, among others.
The workshop is aimed at adult participants, but parents are encouraged to bring their children with them. Please note that while no crèche is provided, we will provide drawing material and snacks and children will be able to join in the activities if they want.
Went to work, came back is the result of a six-month collaboration between the SLG's REcreative Editorial Board and students from MA Culture, Criticism and Curation at Central Saint Martins.
To join the REcreative Editorial Board and help organise future events with REcreative, please contact: laura@southlondongallery.org
REcreativeuk.com is a free online network for young artists.
Biographies
Andrea Francke is a Peruvian artist based in London. Her work uses social art practice and pedagogical methods to re-think current structures by challenging assumptions about the inclusions and exclusions they perform. Previous projects include Invisible Spaces of Parenthood (2011- ), a collaboration with Kim Dhillon, which explores issues surrounding motherhood/parenthood in relation to new models for childcare; and the Piracy Project (2011- ), an international publishing and exhibition platform developed with Eva Weinmayr, exploring the philosophical, legal and practical implications of book piracy and creative modes of reproduction.