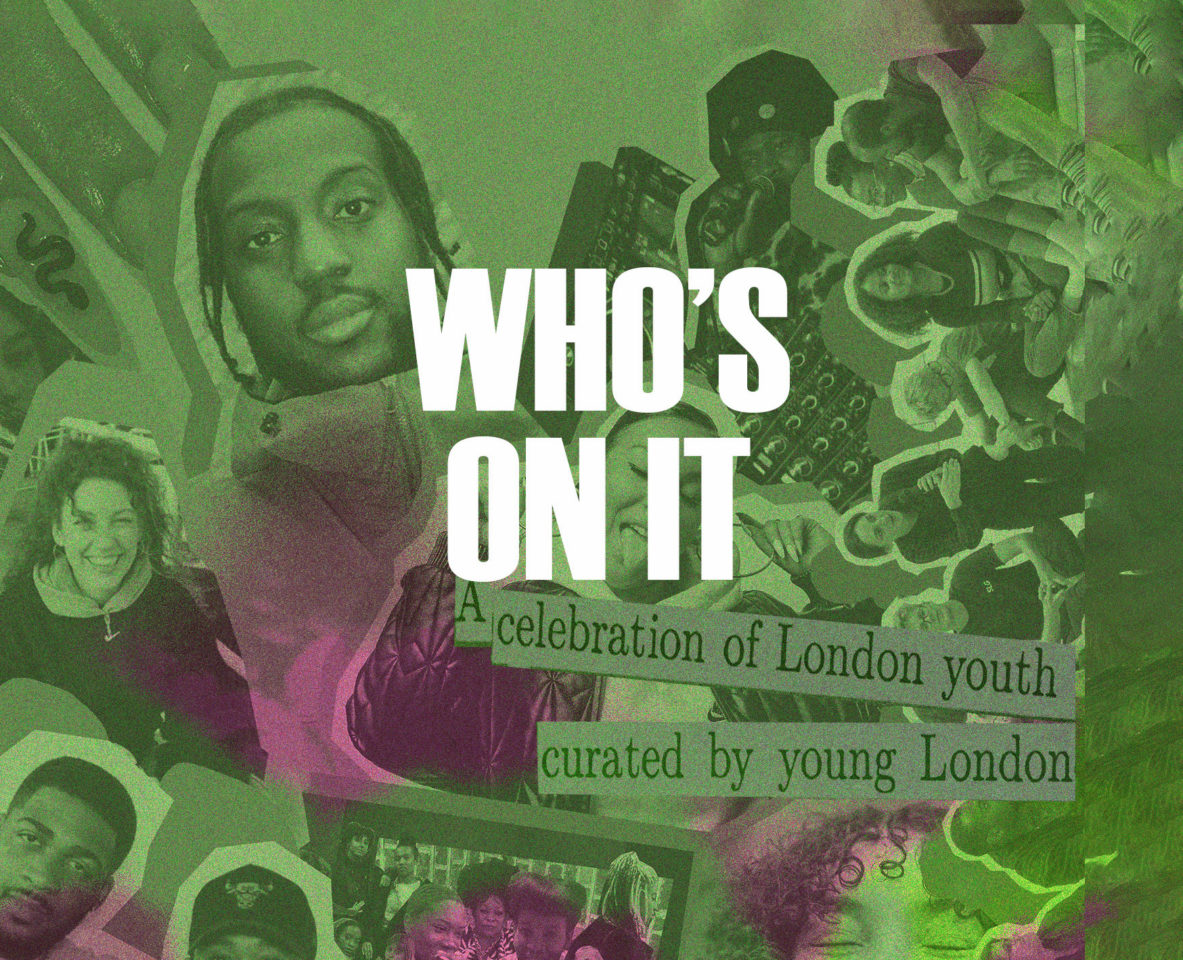 Main Gallery & Clore Studio
Who's On It is a celebration of London youth culture, curated by young London.
Join us for this free event with live music, fashion, spoken word and visual art.
From 3pm, the main gallery at the South London Gallery at 65 Peckham Road, will be transformed into a street market with stalls from upcoming designers, tooth gem artists, nail techs and jewellery makers.
Take part in a zine workshop and watch live performances from DJs, rappers, spoken word artists and singer-songwriters.
For Young People.
Curated by the Art Assassins, the South London Gallery's youth collective.
WHO'S ON IT takes place across two spaces at the SLG. Please note that capacity in each room is limited, please arrive early to avoid disappointment.
FULL LINE-UP AND SCHEDULE
CREATIVE MARKET
Main Gallery, 3 – 6pm
Market Stalls:
ZINE WORKSHOP
Main Gallery, 3 – 6pm
ART EXHBITION
Clore Studio, 3– 8:00pm
Artists:
ARTIST CONVERSATION
Clore Studio, 3.30 – 4.30pm
Exhibiting artists speaking with Baby Blue.
FREE HEADSHOTS
Fox Reception, 4 – 6pm
SPOKEN WORD
Main Gallery, 6 – 6:30pm
FASHION SHOW
Main Gallery, 6:30pm – 7pm
LIVE MUSIC
Main Gallery, 7 – 8:30pm
DJs
Main Gallery, 3 – 9pm
FOOD
Enjoy Afro Caribbean food by Kingston Kigali or treat yourself to spiced buns and cookies by Bun Dat.
RADIO BROADCAST
Live on Resonance FM, 3:30pm-5:30pm