The Art Assassins, the SLG's young people's forum work together with contemporary artists, designers, filmmakers and each other to create a programme of events for other young people and a wider audience.
I come to Art Assassins to develop ideas and work in a group context with other young people. The way we work reflects the things we create as well as feeding into how I go about developing my personal projects.
Art Assassins keeps me entertained until dinner is ready.
Art Assassins are a diverse group of young people aged between 16-21 years old who meet every Tuesday at the South London Gallery.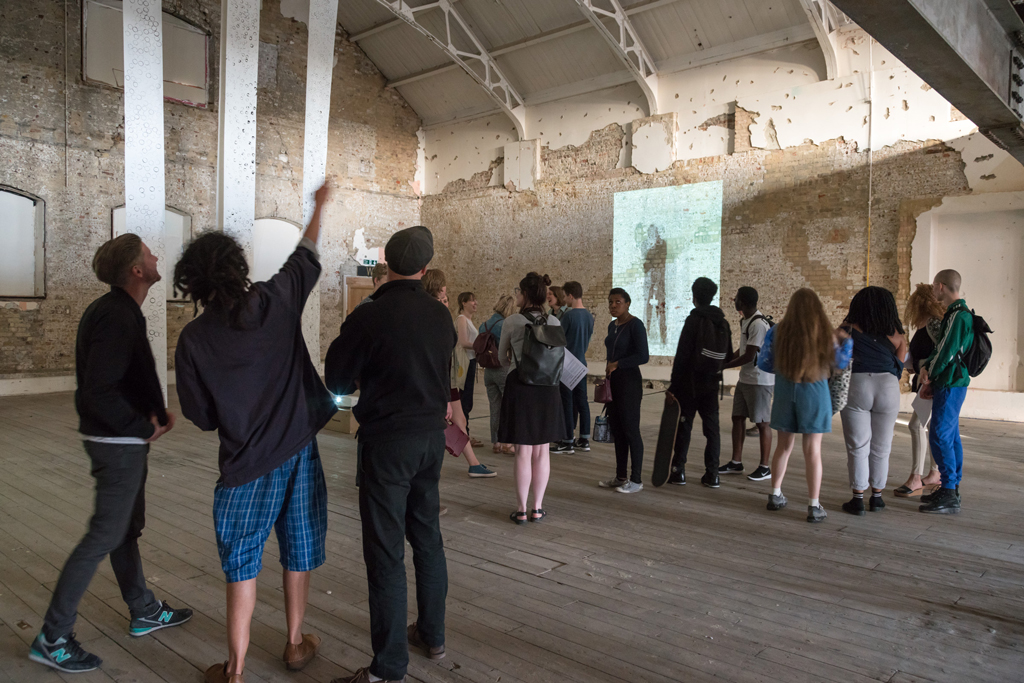 Art Assassins' projects are always led by the members. Together they have curated exhibitions and events, formed a political party, directed a short film, slept in a forest, made a video game, designed hair products and reinvented the archive. The group formed in 2009 and through their collaborative projects they have defined a unique peer-led approach to create platforms which represent themselves and their ideas.
The group recently completed a long term project, The Peckham Experiment: A Centre for Self-Organisation, exploring the history of the Pioneer Health Centre in Peckham and considering its relevance to questions of health, self-organisation and art today.
Current Art Assassins: Aizad Abdus-Samad, Akhera Williams, Chike Lewis, Dora Mooney, Eden Coker, Ella Soni, Esme Wedderburn, Fatima-Zahra Et-Taheri, Ivo Blackwood, Jessica Mankowska, Jordan Minga, Lucien Sone Ebongue, Magda Gawlik, Max Baraitser Smith, Maya Campbell, Mia Davey, Mildred Plodowski, Nathan Twentyman, Noah Reddie, Phaedra Haas, Ruby Stanhope, Ryan Calhoun, Sam Baraitser Smith
Sonny Brett, Tamzin Summer Smith.
Previous Art Assassins: Aashell Wallace, Alice Campos, Andre Ribeiro, Ashleigh Turner, Esme Wheatley, Farencia Hendrickson, Finbar Kelly, Hussain 'Remz' Layne, Inés Carballo, Iona Tompkins, Izzie O'Sullivan, Joel Simpson, John Kamara, Kallim Ogunnami, Mehmet Cucel, Philip Odoi, Sammy Trieu, Yinka Aresa, Kate Moses.
If you'd like to find out more about joining the Art Assassins, please contact artassassins@southlondongallery.org
The South London Gallery is an Arts Award Supporter.
Supported by the National Lottery Heritage Fund, Oscar Humphries and Sophie Oakley and the SLG Council.