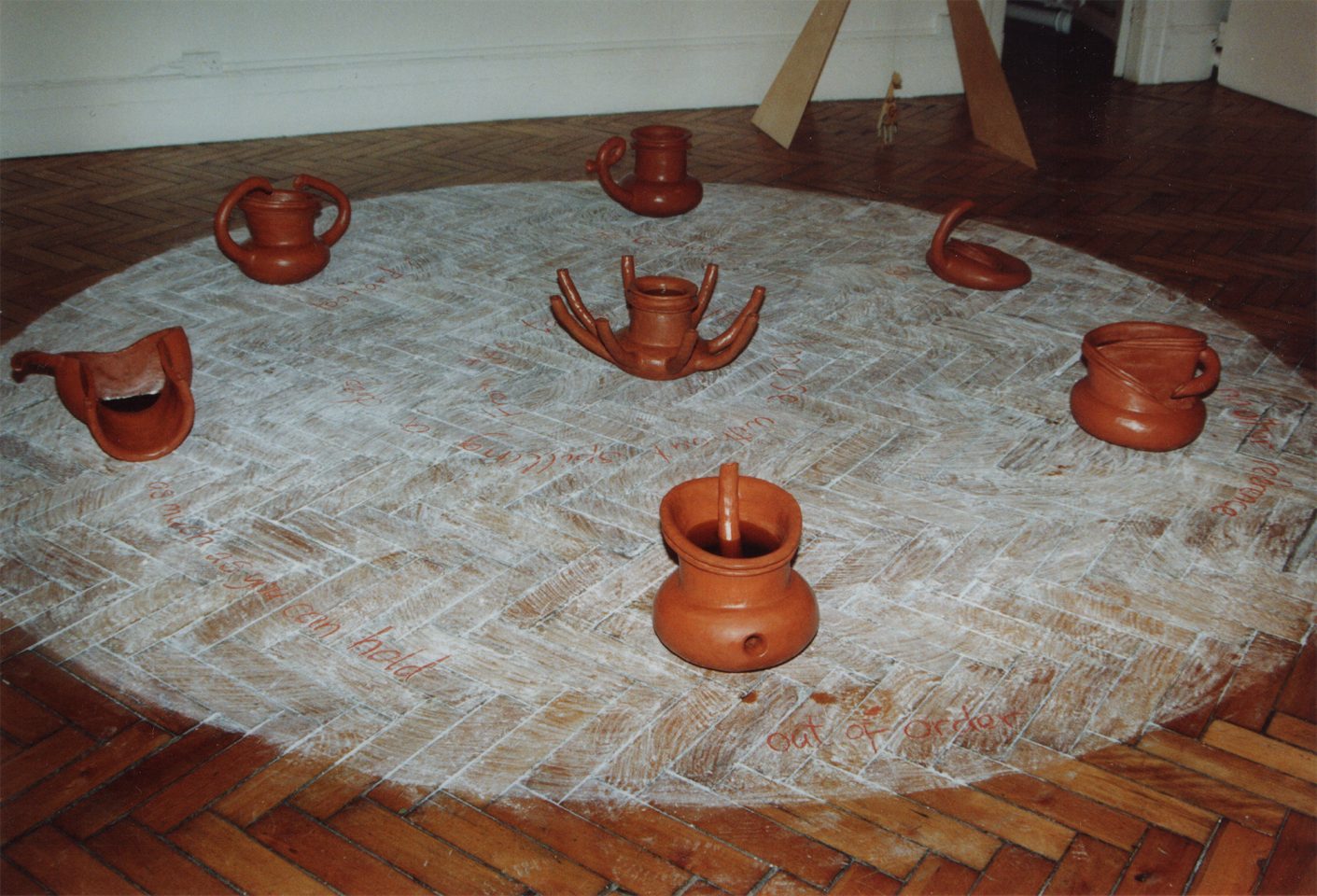 The Women of Colour Index Reading Group will convene at the SLG with artist Veena Stephenson to discuss her practice and writing.
In the session, we will read an interview with Stephenson by Rukhsana Mosam from the early 1990s:
I left Africa when I was six. Leaving Africa and coming here was a traumatic experience – it took me probably the next twelve years to get over it. I'd moved to a totally different environment in a different country, from Nairobi which didn't feel at all urban at the time, to Hackney in London.
Photocopies of the full version of the text will be available during the session.
ABOUT
Veena Stephenson is of South Asian heritage, was born in Kenya and grew up in London from the age of six. She is a professional artist, acupuncturist, writer and activist. Her work has been exhibited at Arnolfini, Bristol; Bluecoat Galleries, Liverpool and the Cornerhouse, Manchester amongst others.
Women of Colour Index (WOCI) Reading Group is currently organised and facilitated by co-founder and director Samia Malik and co-assistant Alaa Kassim. WOCI is a collection of slides and papers collated by artist Rita Keegan indexing women of colour artists during the 1980s and 1990s. Sessions aim to improve the visibility of women of colour artists whilst using material in the archive to generate discussions about the practices of anti-racism, anti-colonisation and political justice. People of all backgrounds, genders, sexualities, religions and races are welcome.
ACCESS
There will be a power point presentation and discussion.
The event is seated.
The session will last approximately one hour and thirty minutes.
Ear plugs, ear defenders, magnifiers and wheelchairs are all available.