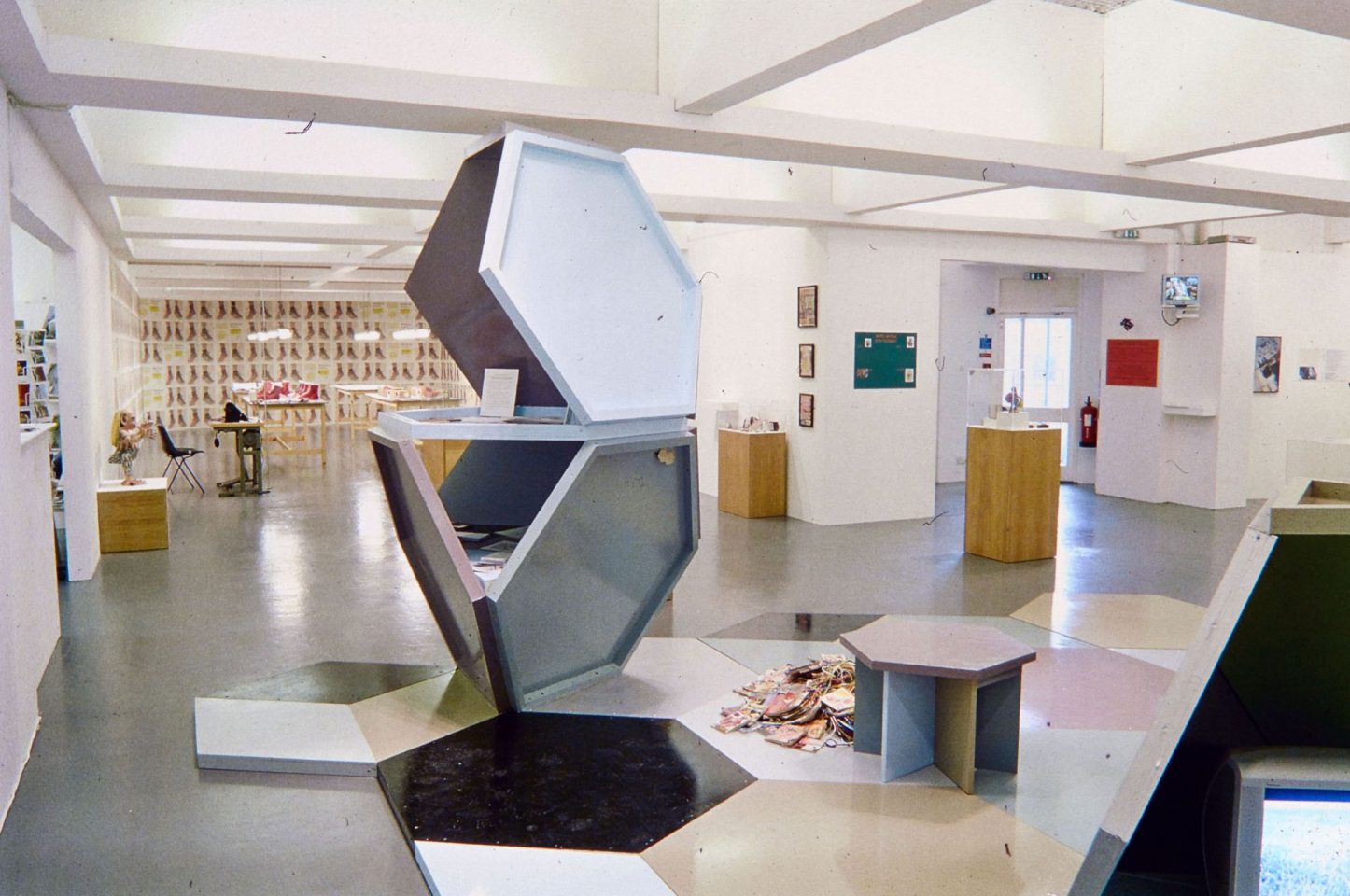 In the last decade a significant community of Mexican and international artists has developed and is beginning to thrive in Mexico City, in spite of relatively scarce commercial or institutional support for the production and exhibition of contemporary art. '20 Million Mexicans Can't Be Wrong' brings together new and recent works which explore the social and political tensions in Mexico City, the presence and conditions of production of 'art' within that context, and the multi-layered aesthetic of the megalopolis. Curated by the highly-regarded Mexican curator, writer and art critic, Cuauhtémoc Medina, the show also tackles the risks involved in artistic or cultural exportation, by emphasising the structures underlying artistic practice, rather than isolated works. All the artists in the show are either Mexican or live in Mexico City and until now, with the exception of Francis Alÿs and Santiago Sierra, most have had limited, if any, exposure in London.
Vicente Razo's 'Salinas Museum', originally established in the toilet of his flat in Mexico City, is an extraordinary collection of hundreds of popular parodic representations of former Mexican president Carlos Salinas, which Razo collected in the mid-1990s. Shown here for the first time in Europe, the collection includes chocolate figures, metre-high effigies based on Judas dolls and images and figures of Salinas as the devil or a vampire. Melanie Smith, who has been living in Mexico City since the 1980s, returns to her native Britain to exhibit an installation of video and paintings born of her interest in the tensions between abstraction, contemporary beauty and the visual economy of the third world. In sharp contrast, a sculpture by Teresa Margolles represents the way in which she has tested the limits of art-making over the past ten years by using human remains and forensic material as a critique of the selective disregard of burial rights and the failure to systematically register deaths in Mexico.
Belgian born artist Francis Alÿs presents a new sound piece from his 'Rehearsal' series which subtly creates the illusion of displacement, whereas the artist-curator Pedro Reyes launches his 'Psychoforum', an ongoing project in which conversations with architects, theoreticians and artists are markers in this ever-expanding investigation into the intersection between architecture, invention, research and the production of knowledge. Finally, two artists in the show have placed audience participation at the centre of their work. Carlos Amorales's production line requires the audience to become unpaid workers in the fabrication of trainer shoes for wrestlers, whereas an 'action' organised by Santiago Sierra to take place simultaneously in London, Frankfurt, Geneva, Madrid, New York and Vienna on 7th September exports back to Europe and the USA the political turmoil produced in Latin America by the current process of economic globalization.
Cuauhtémoc Medina is an art critic, curator and art historian. He studied for his PhD at the University of Essex and since 1992 has been full time researcher at the National University of Mexico. Formerly he was Contemporary Art Curator at the Carrillo Gil Museum of INBA in Mexico City (1989-92) and from 1992 to '98 he was a member of 'Curare', a group of critics and curators that developed an independent intellectual and curatorial policy from that of the Mexican State. Most recently, he has become an advisor to Tate on Latin American Art.
Artists
Francis Alÿs, Carlos Amorales, Teresea Margolles, Vincente Razo, Pedro Reyes, Santiago Sierra, Melanie Smith.