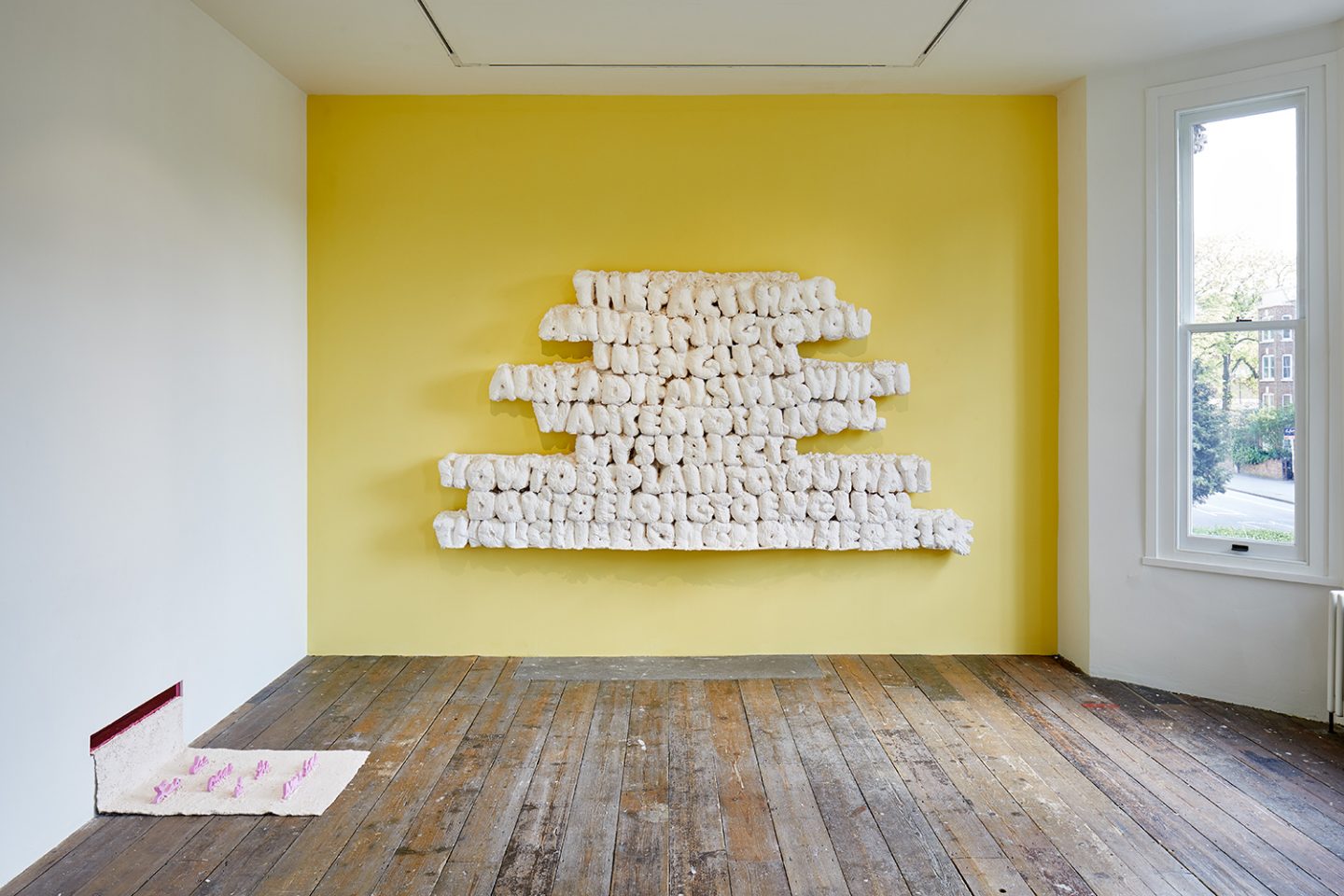 Free exhibition
First Floor Gallery
Following six months as the South London Gallery's (SLG) Graduate-in-Residence in the Outset Artists' Flat, Alicia Reyes McNamara presents her first solo show in a public institution.
Reyes McNamara's work aims to challenge incomplete identities constructed by two-dimensional ideas of Latino culture. Her work translates the Mexican American or Chicana identity through her explorations of language as a territory and space to challenge ideas of authenticity within a diaspora.
Combining sculpture, painting and video work in the exhibition, Reyes McNamara investigates key texts by Mexican American theorist Gloria E. Anzaldúa, Dominican American writer Junot Diaz, and Cuban American poet Gustavo Pérez Firmat.
Exploring the notion of bilingual and bicultural existence, Reyes McNamara refers to the concept of an in-between space where identity is fluid and where two cultures and their languages intersect.
Artist
Alicia Reyes McNamara recently received her MFA from the University of Oxford's Ruskin School of Art, after completing her BFA at California College of the Arts. Her work was included in the Bloomberg New Contemporaries exhibition at the Bluecoat and ICA in 2016.