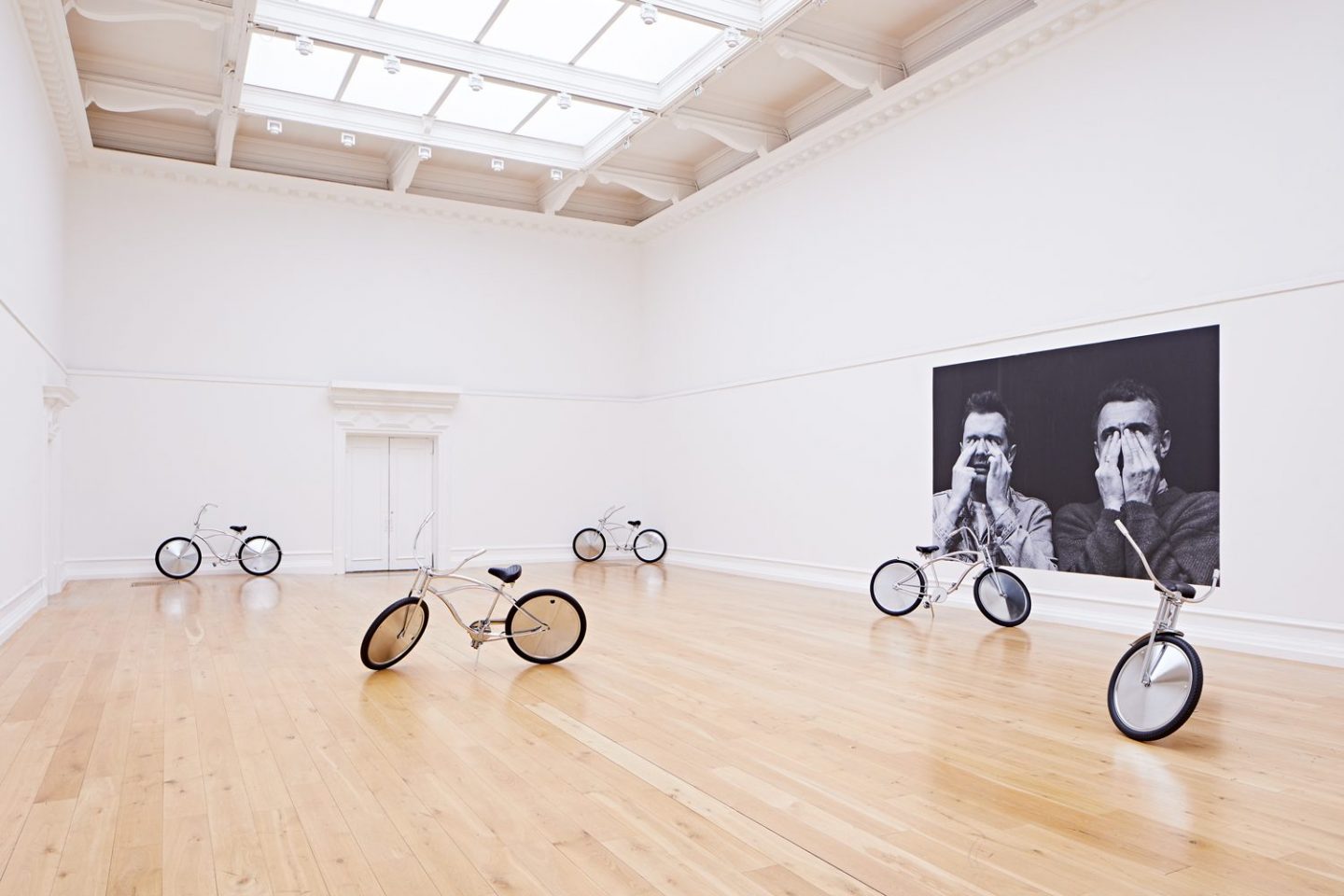 Free exhibition
Main Gallery & Fire Station Galleries
Belgian artist Ann Veronica Janssens (b. 1956)  has created an extensive body of work over four decades spanning installations, projections, immersive environments and sculptures. At the core of her practice is an interest in light and its impact on our perception and experience.
This exhibition is the first major presentation of Janssens' work in London.
Janssens' Untitled (Blue Glitter), an expanse of reflective, blue glitter scattered across the floor of the gallery, occupied the Main Space for the first half of the show.
It has now been replaced by Janssens' reflective wheeled Bikes, 2001. Visitors are invited to cycle round the Main Gallery on one of five custom-made bicycles with mirrored wheels, which reflect light on the surrounding gallery walls and floor as the wheels turn.
Across three floors of the Fire Station, sculptures, projections, light works and installations continue Janssens' exploration of perception and ephemerality.
Edition
Janssens has created a new edition to accompany Hot Pink Turquoise at the SLG. Click here to visit our online shop for more details.
Catalogue
Click here to visit our online shop to purchase Hot Pink Turquoise, the catalogue accompanying the exhibition.