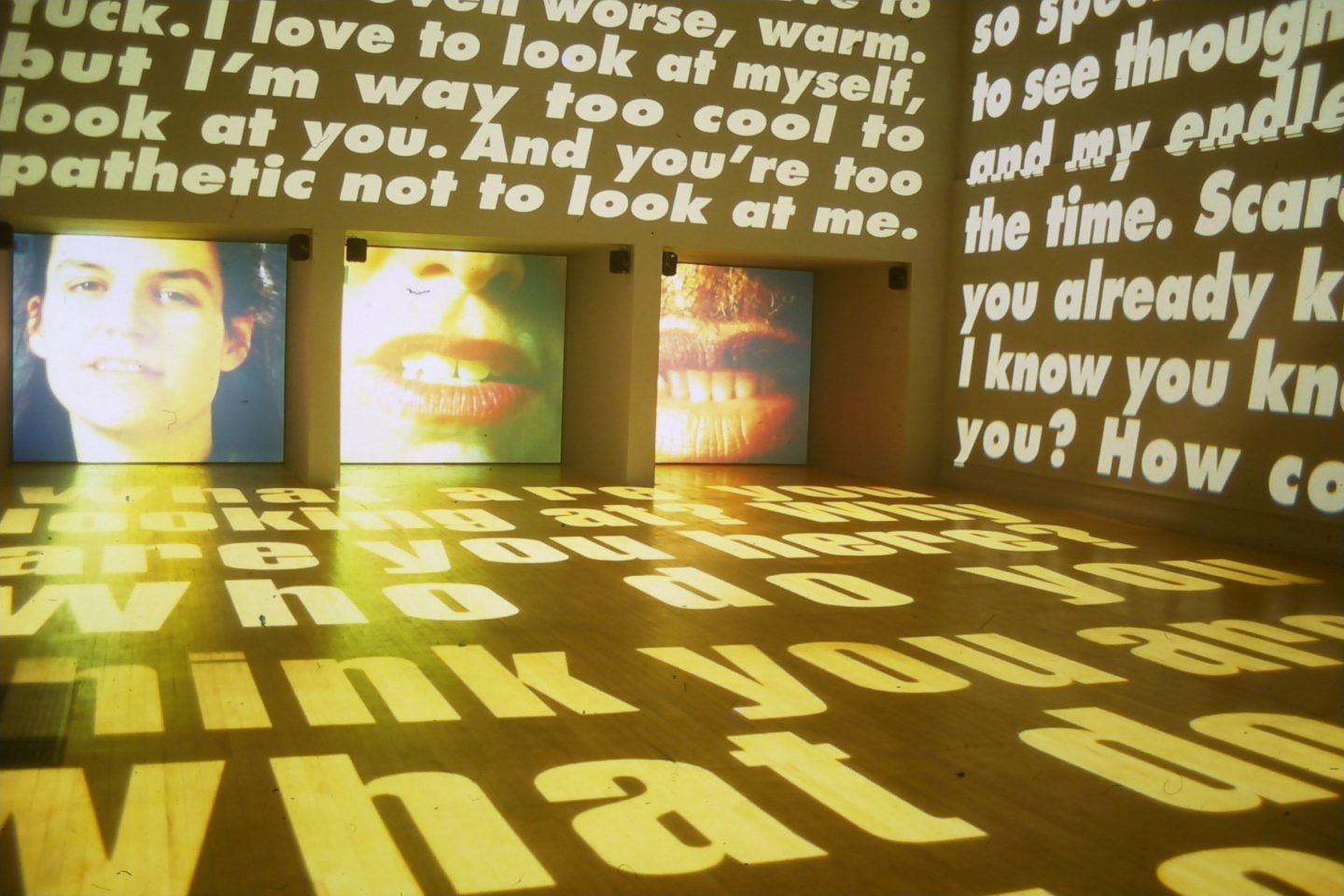 The South London Gallery has carved a niche for itself by showing the work of major figures of late twentieth century art. It will continue this tradition in 2001 by working in partnership with FACT (the Foundation for Art & Creative Technology) to present the UK premiere of this new large-scale installation by Barbara Kruger. Barbara Kruger's influential work has appeared in numerous forms, from T-shirts and matchbook covers to the walls and floors of an entire subway station. She has been the subject of a major retrospective at the Museum of Contemporary Art, Los Angeles, now showing at the Whitney Museum of American Art, New York. She describes herself simply as "an artist who works with pictures and words." Ever since her first texts in Times Square annoyed the people of New York in 1983 ('I am not trying to sell you anything'), Kruger's concept has been both public and political: she designed the poster for the women's rights demonstration in Washington of 1989 ('Your body is a battleground') and published various books on themes such as discrimination against minorities and AIDS. In the 1990s concrete opposition has given way to a deeper thoughtfulness, highlighting the history of mass propaganda and new strategies of psychological persuasion. Currently, Kruger's work is multi-media. She supplements written messages with acoustics, and photography with video projection. Back in the exhibition room, she encircles the public ('YOU') with a powerful show of targeted attacks. Confrontation has become claustrophobia.
For the South London Gallery exhibition, she will show the multimedia installation, Power, Pleasure, Desire, Disgust using projection, text and performance. The work is a major development for this renowned US artist. Still using her signature texts and aphorisms, she will place them in slide projections on every inch of the gallery's surface.
The texts are both conversational and confrontational and change about every ten seconds. On the rear wall, three large-scale video projections of changing heads speak aloud Kruger's writings, often in apparent conversation with each other. The whole is an overwhelming cacophony of images and voices. The spoken words are based on snatches of dialogue overheard by the artist.