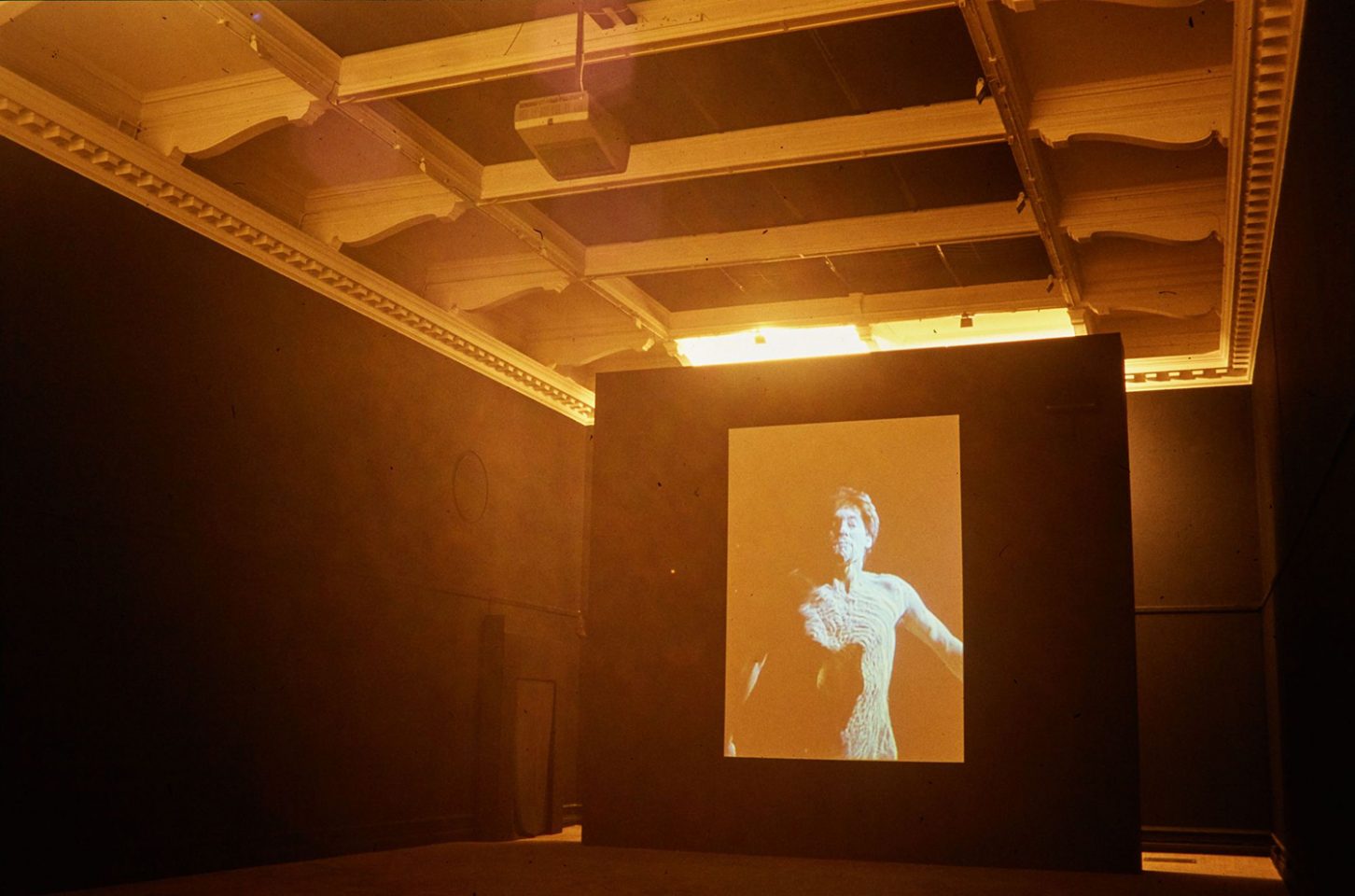 In Bill Viola's video work, The Messenger, a nude man emerges from water, submerges and holds his breath underwater before rising again and repeats. Viola described the work as a metaphor for the human condition. The video work was originally commissioned by and displayed at the Durham Cathedral in September 1996, where the work experienced some controversy and was shown behind a curtain.
The exhibition was accompanied by a 42 page catalogue.
The Messenger (1996) was commissioned for Durham Cathedral by the Chaplaincy to the Arts and Recreation in North East England. The work was commissioned as part of Visual Arts UK, a national celebration of the visual arts hosted by the northern region in 1996. The commission and its presentation were supported from the proceeds of the National Lottery through the Arts Council of England, and by Durham City Arts, the European Regional Development Fund and Northern Arts. The exhibition at the South London Gallery was supported by the Prudential Awards for the Arts.