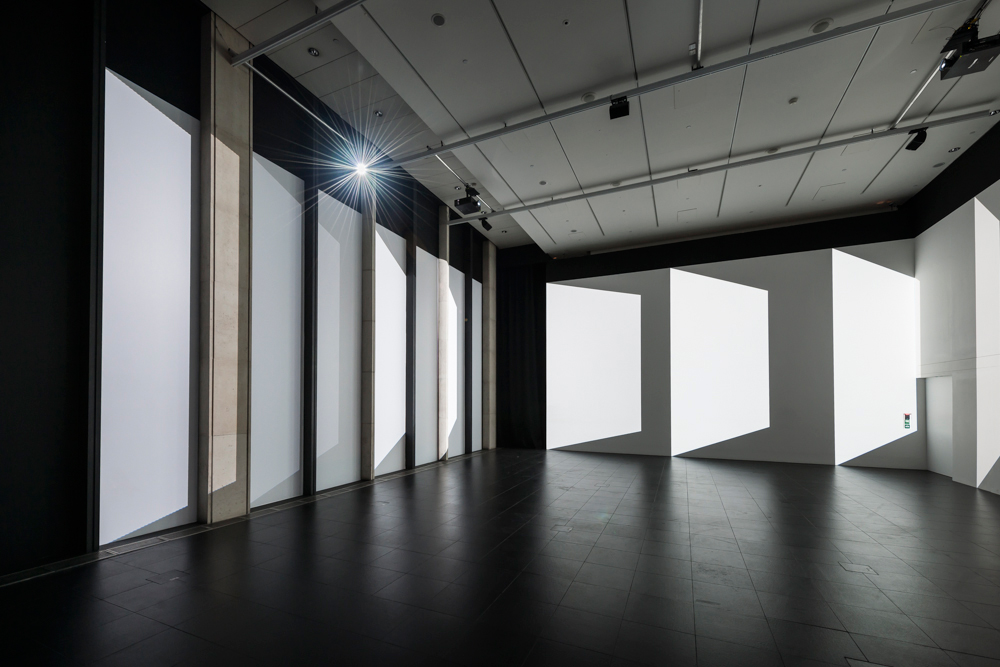 Off-Site Exhibition at Bloomberg SPACE, 50 Finsbury Square, London EC2A 1HD
For his collaboration with Bloomberg SPACE and the South London Gallery (SLG), video artist and film director Charles Atlas creates a 360-degree video installation using original, manipulated and found footage from a variety of sources including the Bloomberg digital archives. The projected images scroll across the large windows and walls of the gallery space to create an immersive environment.
Artist
Atlas, born in St. Louis, Missouri in 1949, is one of the foremost interpreters of dance, theatre and performance on video, and has collaborated with such international performers as Marina Abramovic, Antony and the Johnsons, Leigh Bowery, Michael Clark, Merce Cunningham, Diamanda Galas, John Kelly and Yvonne Rainer.