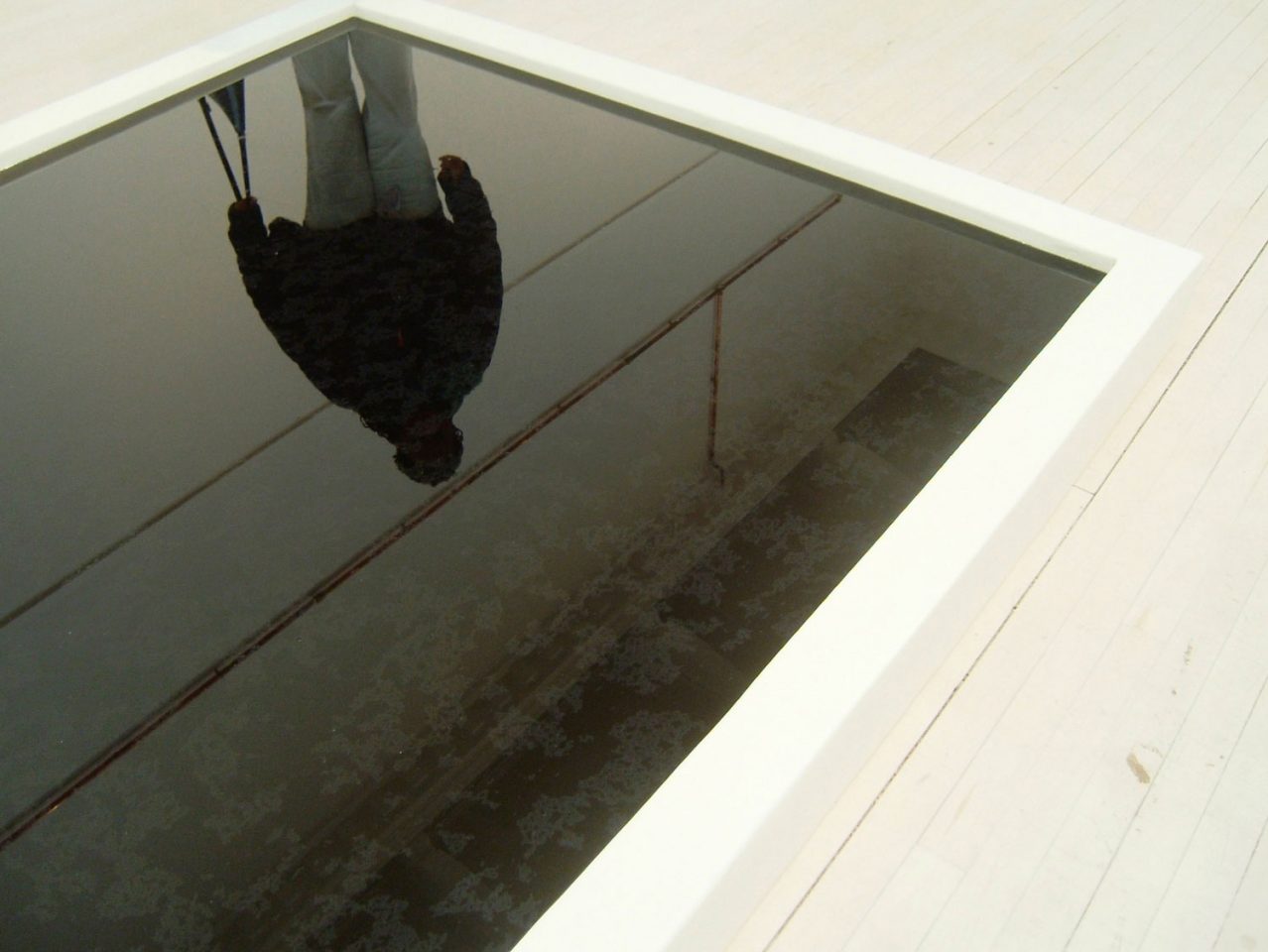 Fictional stories, invented folklore and urban myths are told through the installations, drawings, photography and sculpture of German artist Daniel Roth.
Creating a fictional space using the architecture of the South London Gallery and drawing on the local history of the surrounding area, Roth's new exhibition will infiltrate and alter the interior of the Victorian building while blurring the borders between man-made and organic materials.
Roth's new work hints at the watery history of Peckham, which takes its name from the now dried up River Peck, whose bed can still be seen on Peckham Rye. This history includes The Grand Surrey Canal, which carried timber by barge from the Surrey Docks, through Burgess Park, and terminated at what is now Peckham Square.
Central to Roth's installation is a sealed bunker, which is rumoured to conceal a well. The bunker is connected to the Gallery walls by a network of pipes, which appear to carry a mysterious liquid, evidenced by a number of leaks that stain the walls.
On another level Roth alludes to the building as a body with the interior network of conduits referencing veins and arteries. What appears to be human skin is draped across an armature in the centre of the Gallery. The skin is tarnished with a 'rash', perhaps caused by an allergic reaction to the mysterious liquid, which takes the form of a coded message.
The lack of a clear relationship between physical space and the way our minds work underpins many of Roth's projects. He invents evidence of hidden tunnels, secret chambers and subterranean forests using photographs, hand written texts, technical drawings and sculptures. Roth's intriguingly beautiful installations present mysteries waiting to unfold where each carefully crafted element points towards conspiracy theories and hidden truths behind the facade of everyday life.
For Cabrini Green Forest, 2004, Roth suggested the existence of subterranean woodland binding the social history of Metropolitan Correctional Facility to a public housing project both in Chicago, Illinois. For Pension Hohl, he alleges a nightly magical transformation occurs where mountains close over Lake Garda controlled from a nearby grounded warship.
Rapidly gaining international attention for his work, Roth's solo exhibitions include Zones of Dissolution at the Dallas Museum of Art; Donald Young, Chicago; Western Bridge, Seattle; Meyer Riegger Galerie, Karlsruhe and Inside the White Cube, London. Roth has exhibited in major group exhibitions including Manifesta, San Sebastian 2004, the Montreal Biennial and the Berlin Biennial, 2003.